Disclosure: I received these books for review. Opinions shared are mine.
One of the best things about reviewing books is having a well-stocked bookshelf. Sometimes, though, it gets overwhelming! I'm currently behind in my book reviews, so clearing my shelf is a necessary step to make room for more. One lucky reader will receive these 5 books!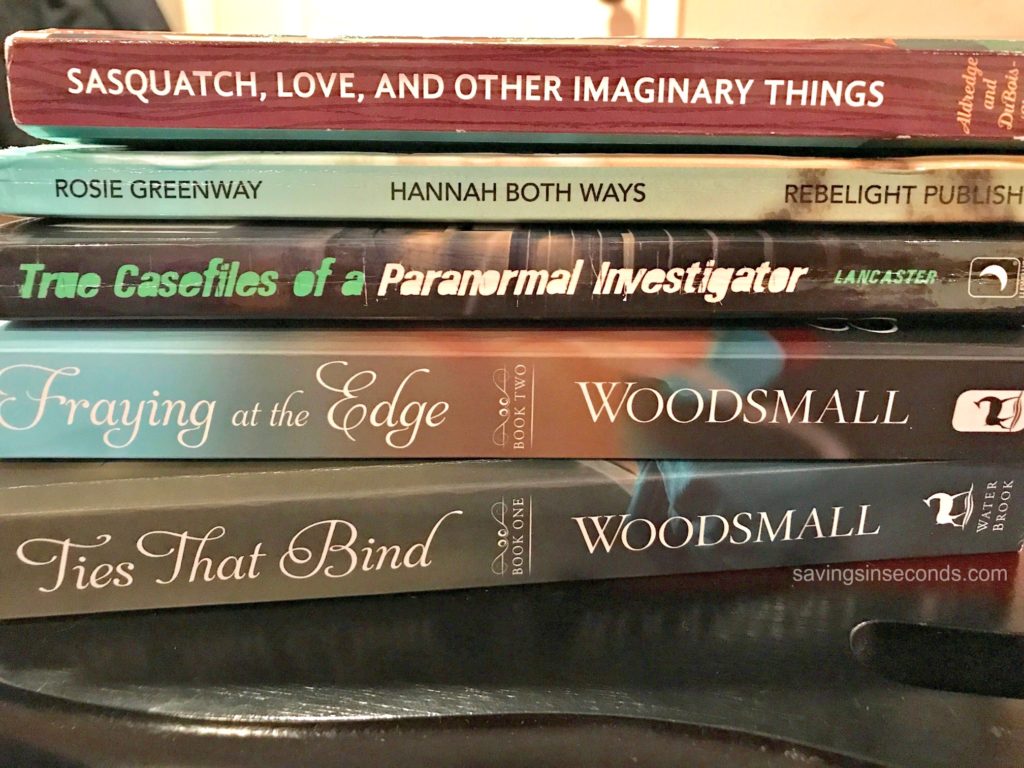 Check out my reviews for these 3 titles….
Hannah Both Ways
Sasquatch, Love, and Other Imaginary Things
Fraying at the Edge
Sasquatch and True Casefiles went to the pool with me, so they show a little bit of splashy love.  Fraying at the Edge and Ties That Bind are new copies (I received 2 sets).
I liked True Casefiles of a Paranormal Investigator. It was interesting to learn how author S. Lancaster conducts his investigations. He provided detailed descriptions about the equipment used and the experiences he had in several locations. I recognized a few of the places, and had been to one (Poogan's Porch in Charleston, SC.)
Enter on the giveaway form below. The giveaway is available to US and CAN readers ages 18+. Void where prohibited by law.  Good luck!
How often do you clean off your shelf to make room for new books?