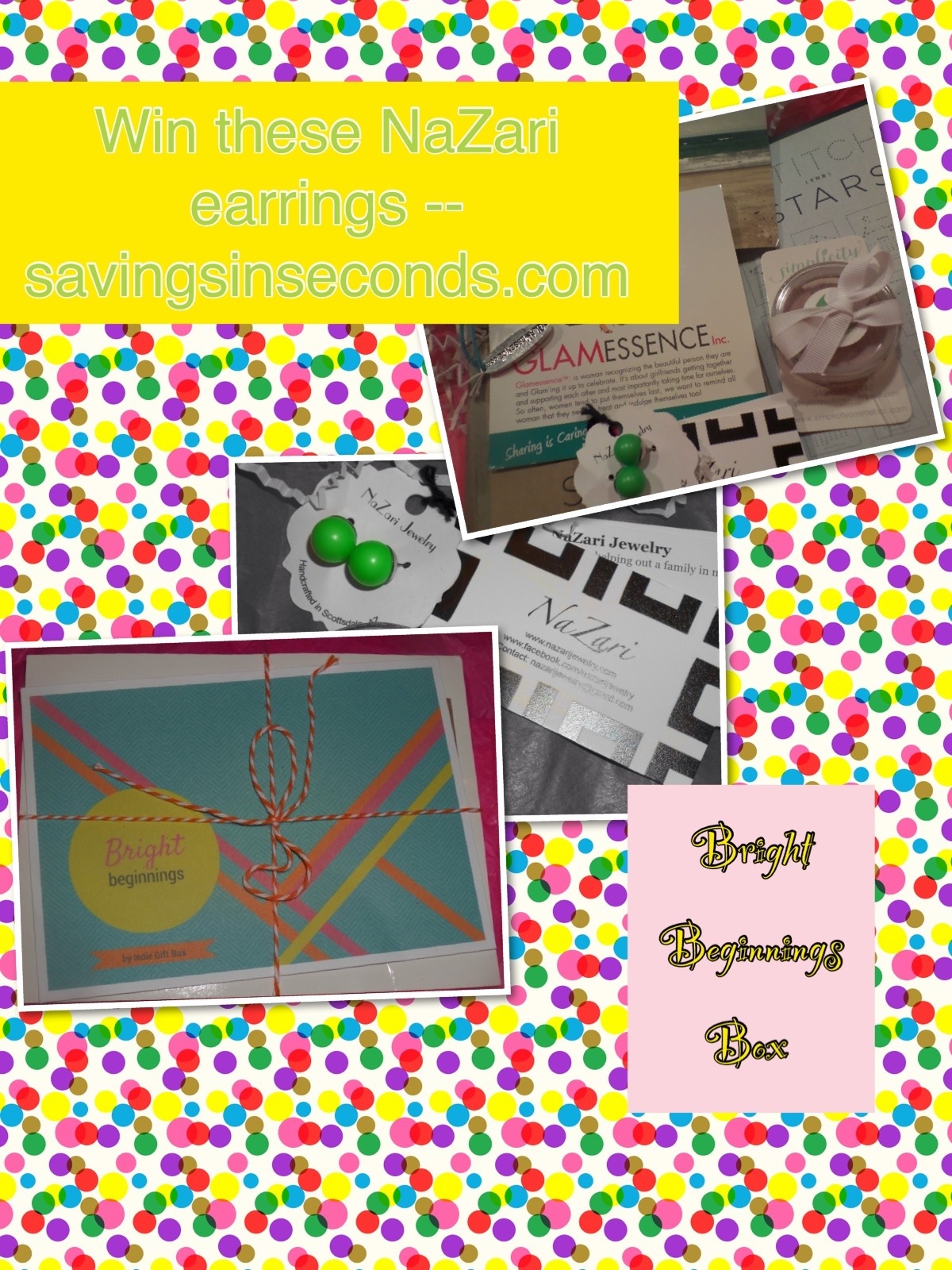 Disclosure: I received a Bright Beginnings Box to review. The opinions shared here are 100% mine.
When Indie Gift Box sent me this package for review, it felt like my birthday! Normally I don't like the idea of getting a year older but if I received this box every year, I wouldn't mind at all. It was wrapped in the cutest pink tissue paper and had a hand-tied card on the front. So cute!
Indie Gift Box offers a limited number of boxes, which are available on a first-come first-served basis. They don't currently offer a subscription option, although that will be coming in 2014. The boxes are theme-based; you can usually get a little hint of what can be expected by checking out the Indie Gift Box site. The value of the box contents is at least $35. The price of the box is usually $25, although I peeked at the site and saw one available for $15!
Inside the gift box was a little treasure trove of goodies. These are the types of items you might use to surprise a friend on a rainy Tuesday morning. A little bracelet that says "Celebrate" or a pretty postcard is just the thing to put a smile on someone's face. There was also a little box of cards to stitch on, and a coupon for new flip flops. The blush was a beautiful shade which I wear daily. Then for a splash of color, check out these adorable earrings! I wanted to share something from the Indie Gift Box with you, so one lucky winner will win these earrings in the Sustainable and Upcycled Giveaway hop.