Disclosure: This book was sent to me for the tour – opinions shared are mine.
Move over, Augustus and Hazel Grace. There's a new book couple on my radar now.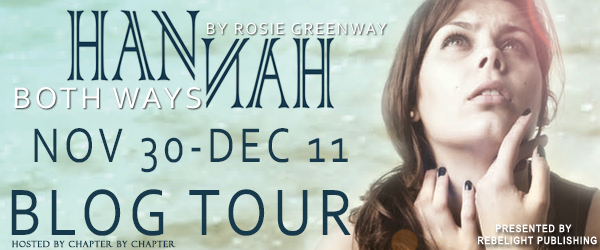 Public Service Announcement: If you read only one book before the end of the year, make it Hannah Both Ways! 
Upon first glance, Hannah Both Ways doesn't seem like much.  It's a sprig of a book, with a meager 226 pages and a nondescript cover.  Inside, though, this book is solid gold.  No matter your experience in high school, the story will hit home.  While I adored Hannah and all of her idiosyncrasies, Lucas was the character who completely stole my heart.   He handled life with the skill of  an old soul; that is, he was wise beyond his years.  Lucas and Hannah shone like stars in the YA couples category.  The secondary characters were noteworthy, too.  Nancy held a high position on my favorites list, even though she didn't like peas.  Despite a few typos, every page was worth savoring.  It all ended too soon for me!
Author Rosie Greenway clearly put her experience as a high school teacher to work in this novel.  Her depictions of peer pressure, bullying, and social hierarchy were spot on.   Social media spreads rumors like the plague, and Greenway used that to her advantage when building, or rather, tearing down Hannah's character. So many issues were developed within Hannah Both Ways.  Hannah's relationship with her mom was strikingly familiar to me; my mom was the "cool" one who wore tight clothes and went clubbing, while I kept my nose in a book most evenings.  Lucas and his academic issues made him the poster child for special needs……he was so intelligent, yet had to overcome the obstacle of dyslexia.  I work with children like Lucas every day, and really value the voice Greenway gave him.   Rarely do I dole out 5 stars, but this book deserves it!  Count me in for Greenway's next book. It can't come too soon.
BAM | Chapters | Amazon | B&N | TBD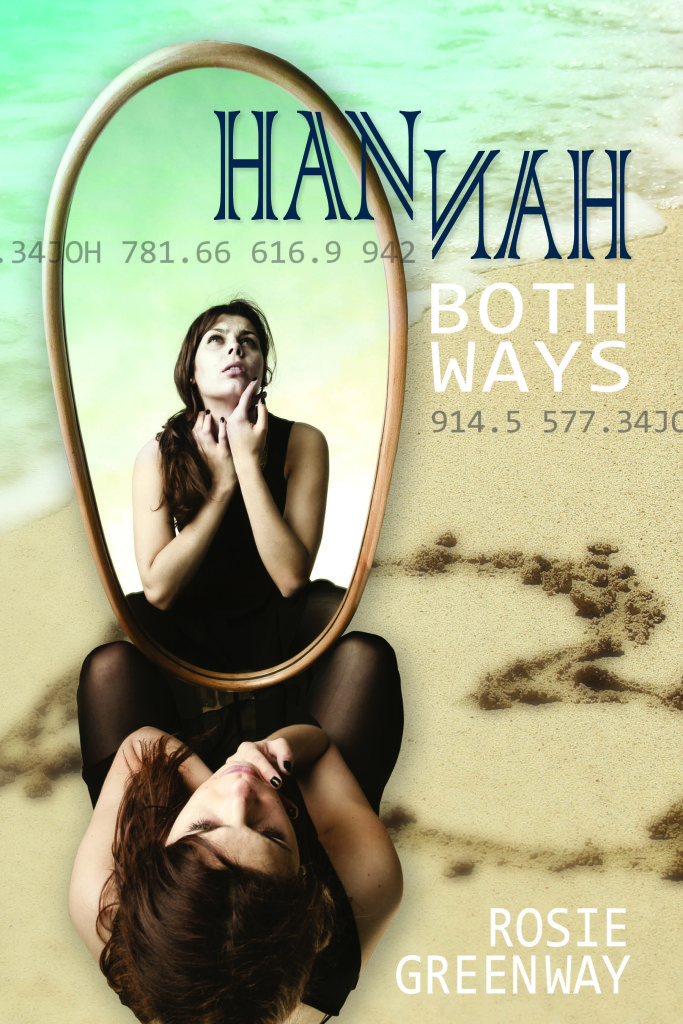 A devastating Twitter prank yanks Hannah out of the popular crowd and turns her into the high school's best bad joke. Determined to finish the year and graduate, Hannah must keep the humiliating details from her impulsive mother—who just might pack up their belongings and move. Again.
Hannah hovers below the radar by submersing herself in a new routine. Post-it notes, Dewey Decimal numbers and carefully planned trips to the library are her refuge. That is, until a persistent new student invades her space. Lucas has complete disregard for Hannah's cynicism and snark, and he seems to know the bullies who targeted her. Can Hannah trust him, or is he part of another ploy to torment her?
About the author:
Rosie Greenway grew up on the outskirts of Toronto, and continues to live and work in the GTA with her husband and family. After spending her formative years public-school hopping, Rosie attended the University of Toronto, specializing in English literature.  A former English teacher, Rosie now finds herself putting into practice the many lessons she used to impart to the students in her class room. While she has often turned to writing as a way to relax and unwind, Hannah Both Ways is her first foray into the world of Young Adult publishing.
When she isn't writing, Rosie is an avid traveler, armchair film critic, enthusiastic foodie and voracious reader.  She is a passionate literacy advocate and one of her greatest achievements is instilling in her daughter the joy of reading.
You can connect with Rosie on Twitter @Rosie_Greenway.     Twitter | Facebook | Goodreads
Tell me about a friend you cherished from school.