Disclosure: I received product samples. The opinions shared here are 100% mine (well, in my words…..opinions were formed by my dog!)
Tis the night before Christmas and the children are nestled all snug in their beds.  Santa has visited and left his burden on the hearth.   Guess who spied Santa?  That's right, the little dog did!
But did he forget the furry little friend who watched his midnight antics?  No, never fear!  The dog received a treat of her very own—three bags of goodies from Best Bully Sticks.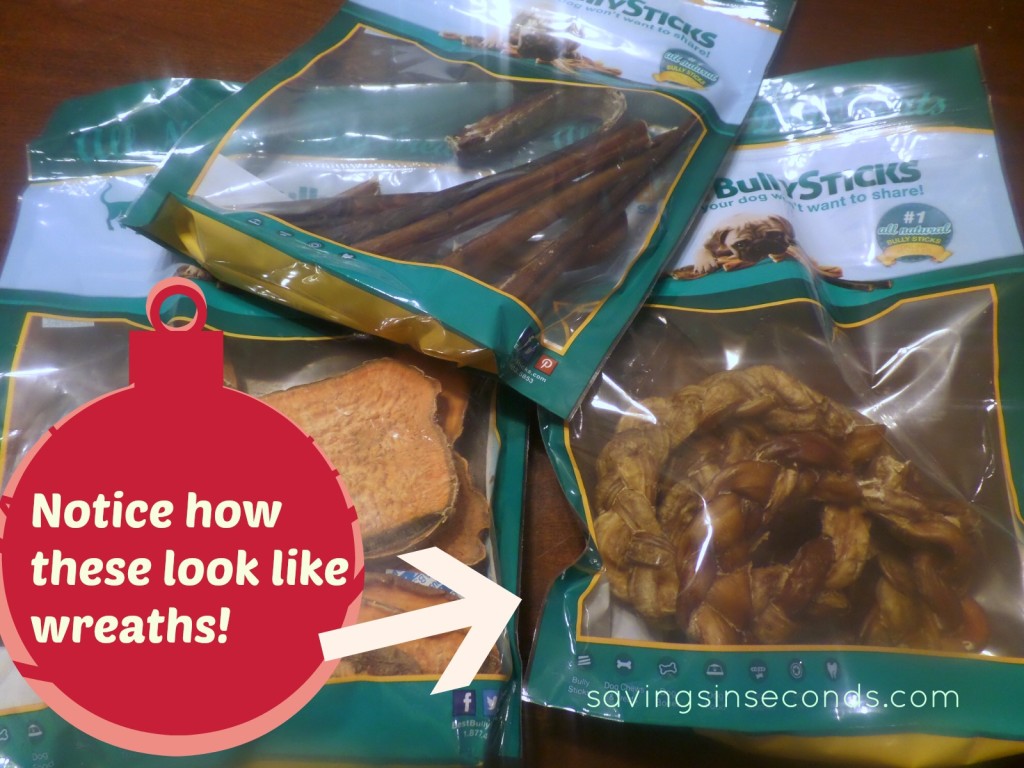 Did you notice that these all natural dog treats are in holiday shapes?  Bully Stick Candy Canes are her traditional favorite, so these were an immediate hit.  The Bully Stick Crowns look like wreaths, so adorable if you have a stocking for your dog!  But her favorite this go-round were the new "Yummy Yams" which are all-natural, sweet potato dog chews grown and made in California!  I wasn't sure how she would react to these since she typically prefers the meaty flavors.  The Yummy Yams were thoroughly sniffed and prodded, then she snatched it away and carried it to the couch.  I wondered how long it would take her to devour the treat; all in all, the snack was gone in about three minutes.  This isn't the long-lasting type but she didn't mind.  The serving was quite large for her diminutive size.  Next time I'll probably break one of the Yummy Yams in half. As for the Candy Canes and Crowns, the chew time is much longer and she seems to enjoy those as much as ever.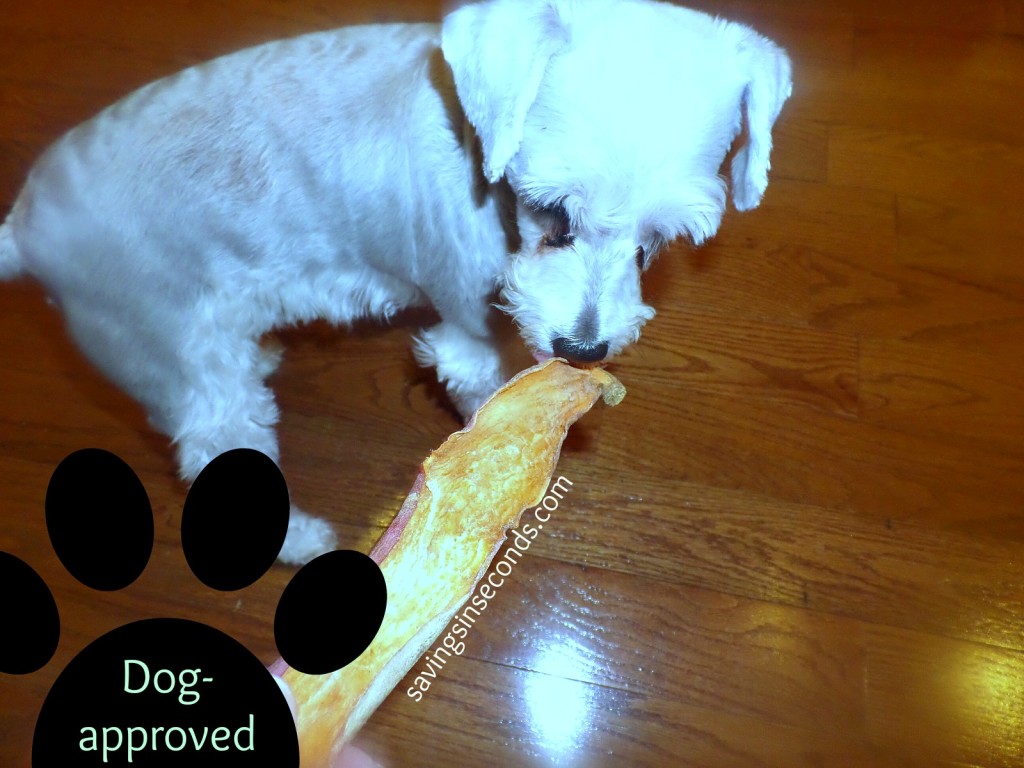 Best Bully Sticks is one of my favorite resources for dog treats.  These were more than enough to convince our dog to keep Santa's secret!  You can follow them on these social media sites:
BBS Facebook / BBS Pinterest / BBS Twitter / BBS Blog