Thanks to strep throat, cold weather, and Christmas exhaustion today was the first day in a long time that my children got to play outside.  The temperature was warm enough that they could make it with a light jacket or hoodie.  My daughter, who was sick for a few days, was prohibited from playing with her new toys just yet.  She wanted to break out the Pogo Stick that Santa brought but I vetoed that, afraid to bring the fever back.  So she settled for sitting in a rocking chair and using her new watercolor paints.  My son attacked the tree with his new lightsaber (complete with Darth Vader voice) and TMNT nunchucks.  The dog ran around with her candy canes from Best Bully Sticks and generally scared the sense out of all the busy squirrels running in our yard. When the sun started to go down and the kids were too cold to stay outside, they came in for some snacks.  I was tickled pink to bring out this little beauty that I've been saving for the perfect occasion.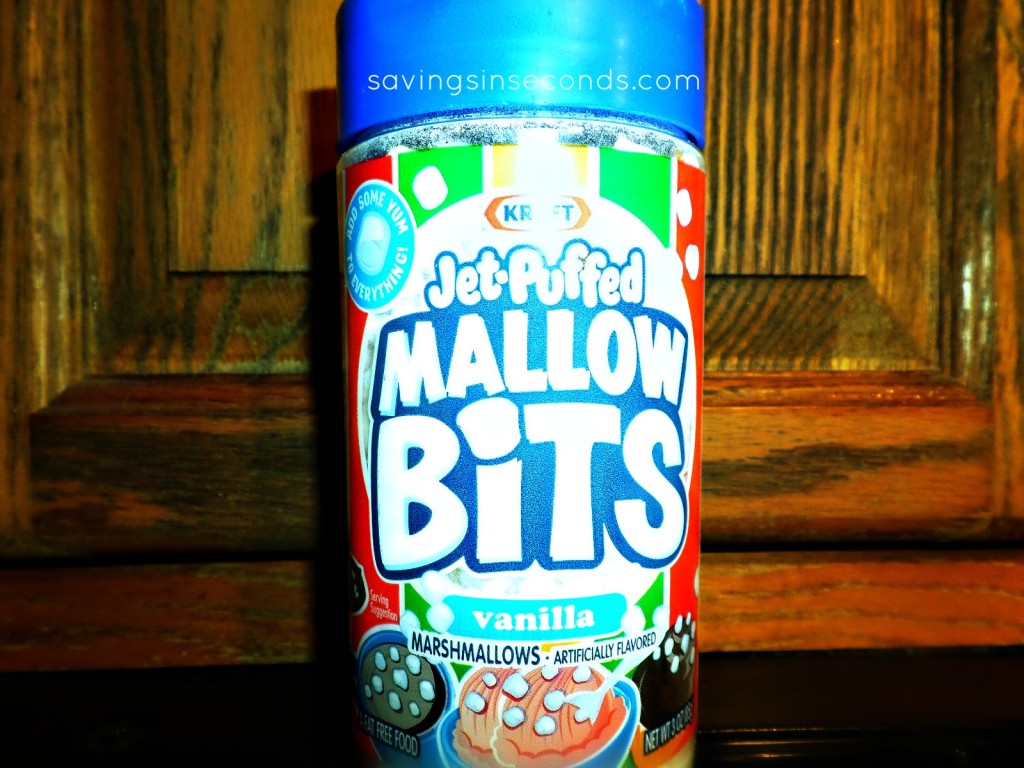 There are a few things in life that no one should mess with.  One of those is the tiny hard marshmallow bits that come in packaged hot cocoa.  To me, the soft pillowy marshmallows that come in bags are NOT the same.  I love to use those in rice krispy treats but when it comes to cocoa, I have to have plenty of those little tiny marshmallows. The problem is, there are never enough!   I found this canister in the baked goods near the cupcake embellishments.  It was only around $2 which is 100% worth it in my opinion.
So my stove had the tell-tale signs of cocoa making.  Yes, processed cocoa is the only way to go for me.  I love the empty paper packets and the sprinkle of cocoa powder on the stovetop. It all reminds me of childhood deliciousness.  Yet the mug always looked rather skimpy before.  Until now!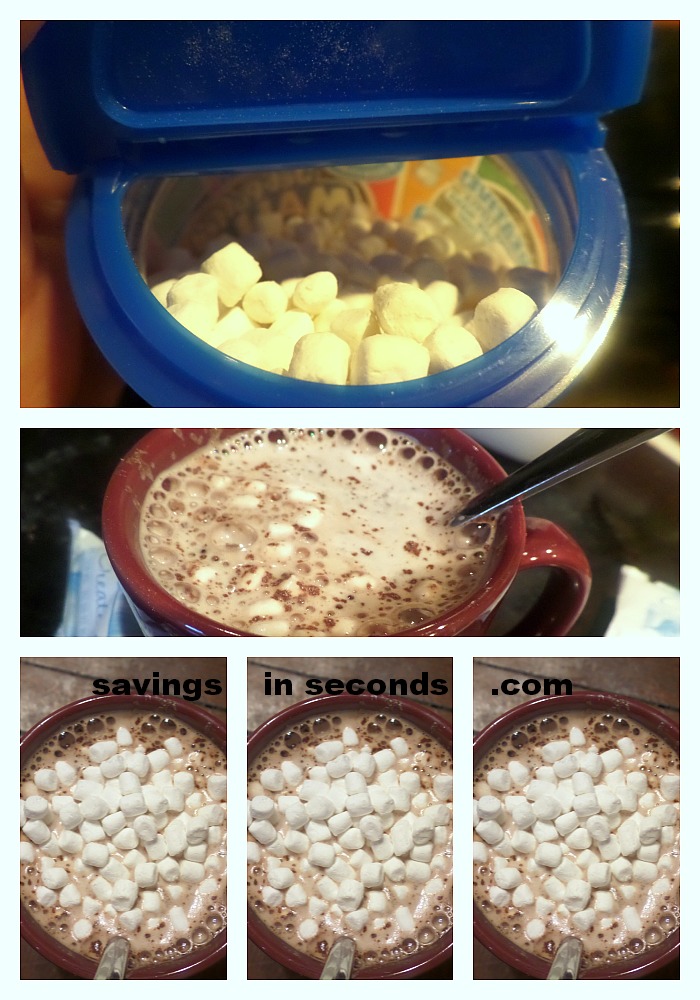 This was the perfect ending to December 27 for us.  What happiness followed Christmas for you? 
(This is not a sponsored post.  Just wanted you to know!)