Disclosure: This post contains affiliate links. If you make a purchase, I  may earn a commission – at no additional cost to you. Opinions shared are mine.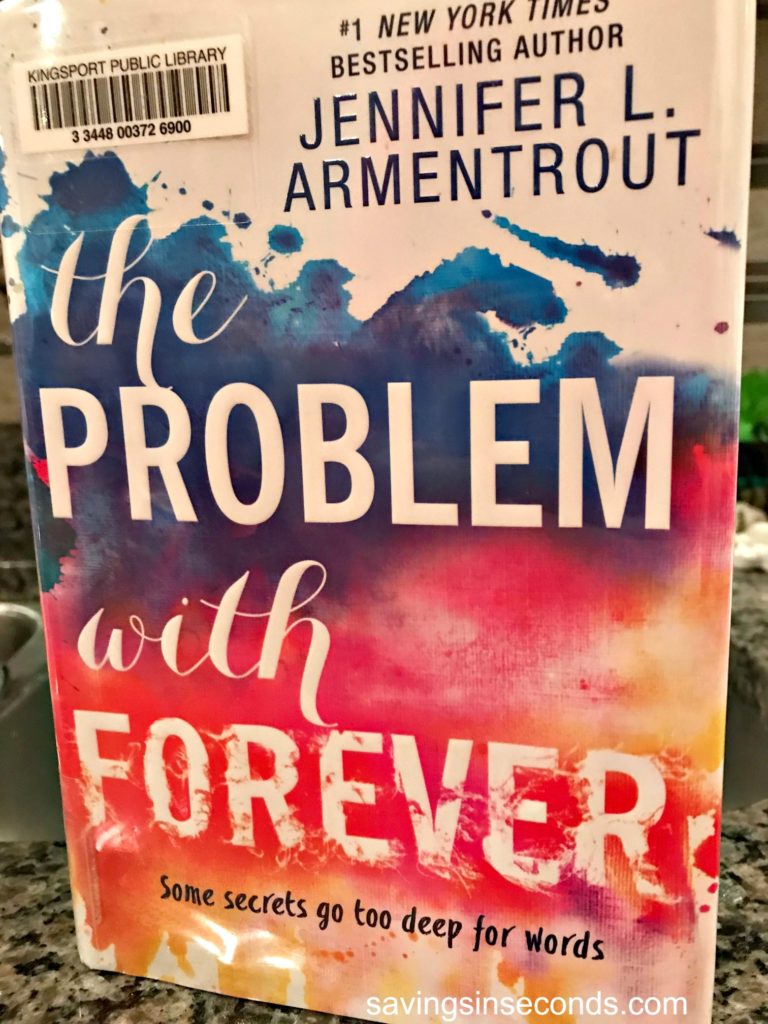 Since joining the Library Love Challenge, I've been checking out books pretty regularly.   You know, because there aren't enough books here at my house.   HA HA 
So a few weeks ago while we browsed the shelves for a couple of my daughter's book wishes, I saw The Problem With Forever by Jennifer Armentrout.  I really liked her Lux series and was excited to get home with this one.
Armentrout tackled the tough subject of the child welfare system with this book.  I see many of these children come through our schools, and realize that their story isn't often heard.  Her characters have depth and show real emotion.  For me, the problem with this story was its overwhelming length and its redundancy.  So many issues were rehashed again and again that I found myself skipping pages (sometimes chapters) to force myself to finish it.   Feeling sorry for Mallory wasn't the same as liking her.  Thankfully, Rider had enough "Mouse" fondness to assuage my guilt.
The first half of the book dragged on in a painfully slow manner.  The second half moved at a quicker pace, and that's when I started to believe I might finish reading it.  Normally I finish a book in a day or two; this one took weeks. In fact, I ended up paying $14 in library fees because I didn't realize I'd had it so long.  In the end, it would have been cheaper to buy it, but it's not something I'd read again anyway.