Disclosure:  I received product to sample. I am not a doctor and do not make any medical claims.  The opinions shared here are 100% mine.
Since my mom wasn't native to the US, she didn't know how to make many American foods. Mom had to work hard to learn to prepare "normal" dishes that my friends loved. I remember the first time I tried french toast at a sleepover! I came home to tell my mom about it, so she asked my friend's mom for the recipe. As far as I knew, pancakes came from a just-add-water Bisquick box. It never occurred to me that pancakes could be prepared from scratch. He loves pancakes the way that bears love honey.  When I'm too tired to decide what to cook, we have "Brinner."  Breakfast for dinner is always popular with my kids! We try lots of different recipes, including sour cream pancakes and fruit-topped goodness.  Unfortunately, the first pancakes of the batch always had to be thrown away because they were burned to a crisp. The griddle was never quite hot enough, then it was too hot, then it scorched the pancakes. Finally, FINALLY, I learned a special trick. No more burnt pancakes!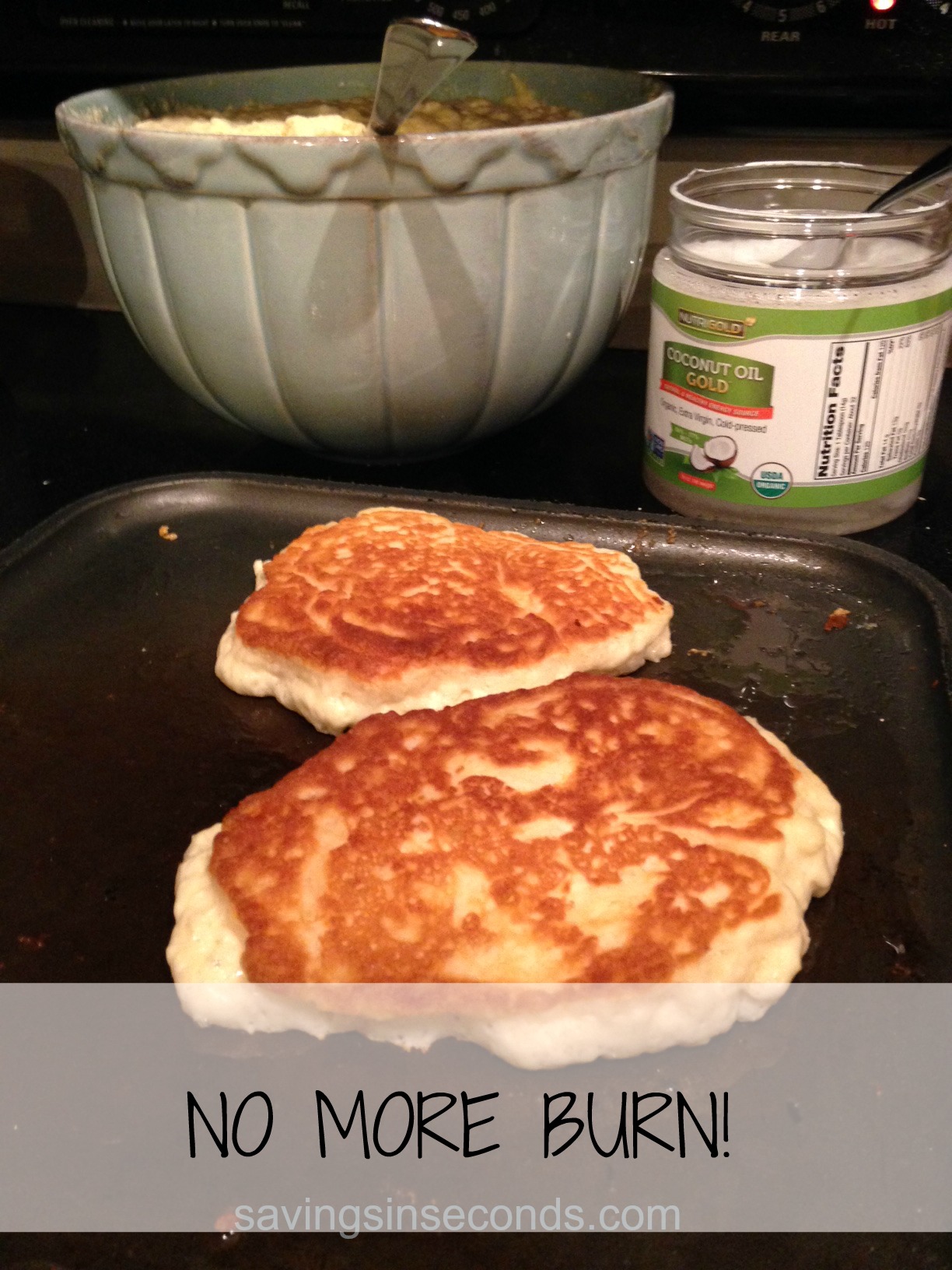 The secret is using coconut oil to grease the griddle.  Up until this point, I've tried everything else.  Melted butter, cooking spray, margarine…..the works. It always resulted in a pan that Goldilocks would complain about — either too cold or too hot.  Coconut oil gets the pan just right.  I spoon a small amount onto the griddle, smear it around, and the pancakes come out with a lovely crisp golden edge.  A couple of days ago, my batter was too thick (more like quick bread!) and I feared the worst.  No worries!!  I cooked the hotcakes for just a few minutes longer, so they'd cook through, and they STILL didn't burn. It was amazing!  I even used a bit of the coconut oil with some extra milk to thin the batter. The rest of the batch was just as perfect.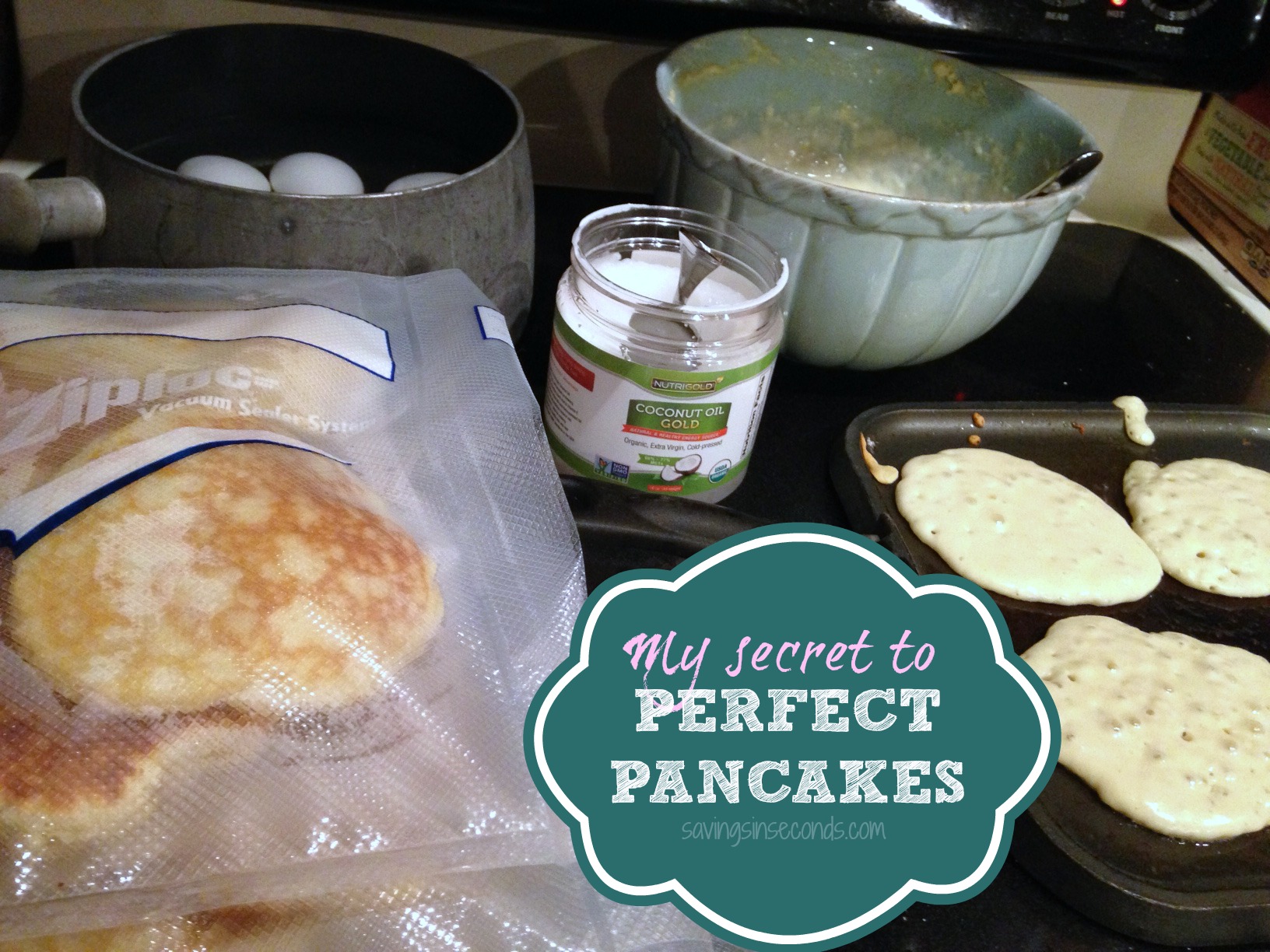 Coconut Oil tastes great.  It's known for having many potential health benefits.  I like to use it because it's organic and cold-pressed.  Coconut Oil gives a rich flavor to food, too.  You can use it in so many ways, from food to cosmetics!   These days when we have breakfast for dinner, I make a night of it. We have a total feast and every recipe is doubled or tripled.  I use the Ziploc vacuum sealer to freeze the extra pancakes so we have at least 10 mornings of breakfast made.  The rest of the eggs are boiled and popped into the fridge.  Our mornings are peaceful for the next couple of days, at least!