Wondering what to read before Christmas to get you in the holiday spirit?  Check out these titles!  I received these books to review. Post contains affiliate links; opinions shared are mine.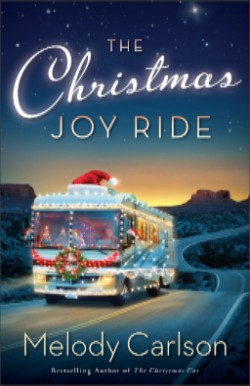 Melody Carlson outdid herself in this clean, Christmas Thelma-and-Louise style adventure. Pairing two unlikely characters is just the start of the fun. I loved reading about the era-specific decorations! A road trip isn't the same without making some exciting pit stops, and that's just what Miranda and Joy did.  The Christmas Joy Ride is a fun-filled story that will make your heart smile! 
Joy reminded me so much of my grandmother. Independent, spunky, and full of great ideas – my "Oba" used to drive the 7 hours to visit me every summer. She doesn't do it anymore, but when we do get together, it's obvious that she still has the spark for life that I've always loved about her. Above all, she isn't afraid to share God's joy with others. That's the biggest thing she had in common with Joy! Miranda, on the other hand, has lost her joy. Their beautiful partnership has so many wonderful results, but the biggest is that they spread Christmas cheer across the country on their Joy Ride. Do you have room in your heart for a little more joy? Enjoy the book!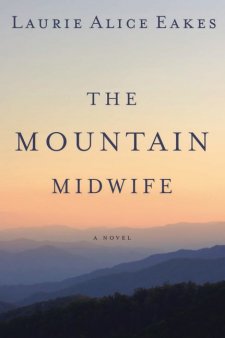 When I received the notice that Booklook would be taking a break for the month of December, I went into hyper-reading mode.    Thankfully, The Mountain Midwife arrived while I was home on Thanksgiving break, so I had plenty of time to enjoy it!  It's really not a Christmas story, but Christmas is mentioned….so, close enough!
Based in the Appalachian area, The Mountain Midwife has a tone that Debbie Macomber fans will love.   There are two separate storylines that magically twine together as author Laurie Alice Eakes brings the city mouse (Hunter) to the country mouse (Ashley).  Old prejudice is brought to a head within Hunter's life, and he has to re-examine his identity.  Likewise, Ashley explores options that she never thought to embrace before.   She reminded me of what my daughter might be like in 10 years (cats, cats, everywhere!) and I liked her immediately.
There's a bit of a time warp in the mountains, and that's reflected in The Mountain Midwife.  In an area where cell phones don't get service and babies are born in houses, the story has a twang all its own.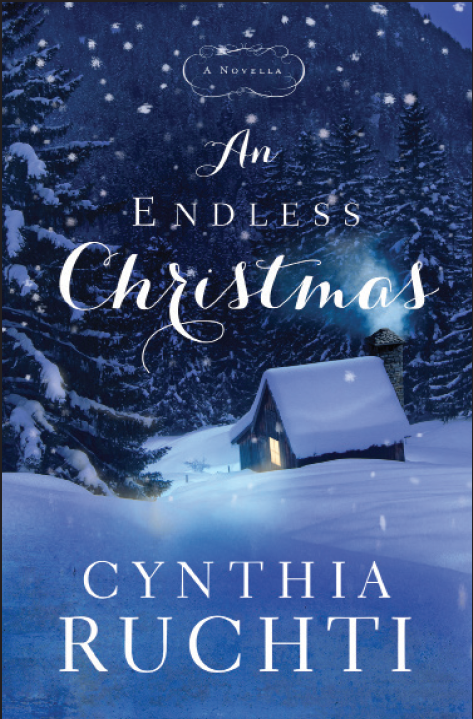 Ready for a novella that warms the heart as much as a cup of cocoa?  An Endless Christmas is as charming as the beautiful cover.
Most of the charm in this story comes from the Binder family.  Grandma Dodie, in particular, was my favorite. Her sweet heart cherished her loved ones with the ferocity of a lion, yet the gentleness of a lamb.  In turn, her family shared a connection that allowed them to embrace those who entered their tender fold.  Meanwhile, Katie was accustomed to a cold, prickly family.  The contrast was like night and day.   The basis of the story is Katie's hesitation to commit herself due to baggage she carried from her parents.  In my opinion, Katie made a mountain out of a molehill.  Not only did she blow her personal issues out of proportion, but she risked losing a truly sweet man in the process.
An Endless Christmas is a novella, so it all wraps up in 227 short pages.  As usual, Cynthia Ruchti presented a final twist to make the story worth the read.
Do you like to read holiday stories?