Disclosure: I received these books to review. Post contains affiliate links; opinions shared are mine.
It's been a while since I posted a What To Read This Weekend list!  Come to think of it, it's been a while since I've read multiple books in a week.  Thank goodness for having Good Friday off, plus starting spring break! In between loads of laundry and filling the dishwasher, I've been sneaking in these pages.  Shhh, don't tell!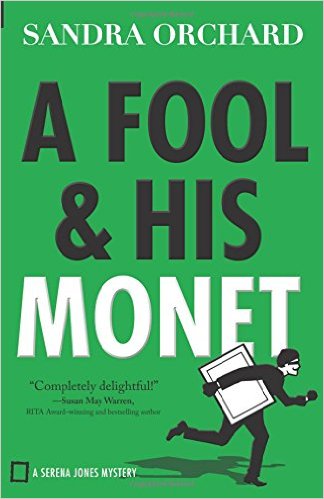 If Bridget Jones had an American sister, it would be Serena Jones.  Hey, it could happen — Serena's parents are from England!  And there's always the last name.  Maybe this is a case of long-lost sisters.
So as you can see, I'm in the mindset of a cold case.  In the book A Fool And His Monet, Serena is an eager beaver FBI agent with a lot to prove. She has to seem competent to her coworkers, protected so that her parents won't make her quit, and normal enough that regular guys will be attracted.  There are all kinds of diversions to take our attention from the main problem, but the adventures are all in good fun.  Who wouldn't love Serena's batty aunt and hunky building super?  Then we have the whole issue of international art theft.  Somehow author Sandra Orchard makes St. Louis seem like a small town, and like Serena is the girl next door.  There's no religious overtone at all; other than the fact that some of the characters attend church, I don't remember any biblical references.  It's just a clean, lighthearted story that is perfect for the beach. This is a great book, and I look forward to more in the Serena Jones Mystery series.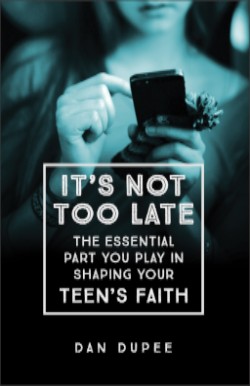 Parenting is hard enough, but when it comes to spiritual leadership in the home, it can  be really tough to guide a kid through those muddy waters.  I was so happy to receive a copy of It's Not Too Late.  Reading it as a parent of a middle school child was a little bit outside of the book's box, since most of the chapters dealt with older teens, college students, and adults.  There is a lot of emphasis put on verbalizing one's beliefs so that children are reinforced both by sight and sound.  In essence, this is demonstrated by influencing kids without trying to control their actions.  Coming from a home where there was no expectation of spirituality, this made complete sense to me.  I watched as my mom practiced generosity and compassion as she modeled it, not because she tried to force me into it.   The reminder that I need to do that for my own children spoke to my heart
Additionally, It's Not Too Late makes a strong push for exposing one's children to supportive, loving adults.  My kids don't have grandparents nearby to provide that circle of spiritual guidance, so we rely on church and school leaders to help us teach our kids to be responsible citizens. Sports coaches, youth leaders, and school teachers have taught our kids valuable lessons that will continue into adulthood.  When author Dan Dupee advised that parents take note of their child's college courses, or changes during college, I completely agreed.  I personally knew many Christians who fell away from their faith as they encountered new ideas and situations during the college years.  It's time to start building up my kids now, so that they have the armor of God for those tough times in the future!  Although It's Not Too Late was written for parents of older children, I encourage you to consider it for the youngers as well.  After all, it's never too early, either!