Disclosure: I received these books to review. Opinions shared are mine; post contains affiliate links.
Wondering what to read this weekend?  Here are some titles that will stir your curiosity and kindle your spirit!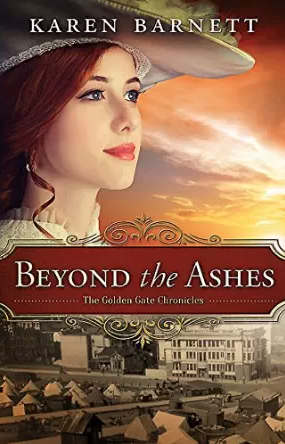 As I read more historical fiction novels that take place around the early 20th century, I learn so much!  In Beyond the Ashes, there was such a feeling of being there that I couldn't help but pursue my own research about the 1906 San Francisco Earthquake. Then, I had to know more about early medical practices in the turn of the century.  Matters of etiquette and society's graces were abundant in the story as well.  Although our home is far from prim and proper, the elegance in the story made me want to use a linen napkin or some such nonsense. The tense stirrings between Ruby and Gerald reminded me of Elizabeth and Mr. Darcy, with all the formality and stiff small talk.  The heavy burden of sadness that permeated Beyond the Ashes was difficult to carry, but it really was a sweet story to experience.  Ruby had such a servant's heart, full of love and kindness that radiated from her very soul.  She wasn't a deeply religious person from the get-go, but her gentle spirit truly mirrored that of Jesus.  I loved watching her transformation from a grieving widow to a strong-willed nurse determined to help her patients survive.  If you want a clean romance with a hearty story, Beyond the Ashes is for you!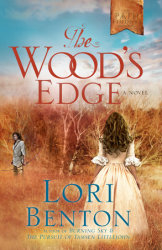 Lori Benton has an amazing gift with the historical fiction genre. In the book The Wood's Edge, she made 1757 seem so real to me.  While the tales of battle bored me a little bit, the friction between the Indians and white men was bitterly realistic.  An unspeakable act committed in the quiet of a sleeping mother's room led to such heartache in this novel.  I implore you not to read the summary on the back cover, because it's a major spoiler!  Instead, savor the moments with these rich scenes from the great frontier. While the time period might be different, so many of the interactions between characters are completely timeless.  Conflicts between husbands and wives, cultural groups, and between siblings never seem to be cured with time. Benton develops the Christian faith evangelism as a historical part of the story rather than a forced aspect of a Christian novel.  I've read a few novels by Lori Benton in the past, but this one is definitely my favorite!
A hidden pregnancy, a promise sure to break hearts, and a tragic loss at Fort Phil Kearny: Don't miss the gripping conclusion in book six, A Heart's Home, of Colleen Coble's A Journey of the Heart series. 
With the Sioux Wars threatening outside the fort, Emmie's solemn vow threatens her happiness from within. Will she honor a promise sure to break her heart—and Isaac's? Or is there another way to find a home for her heart?
A Heart's Home was a wonderful way to wrap up the Journey of the Heart series. In this finale, Colleen Coble reunited the reader with some characters we lost along the way.  I was curious about the history in some of the conflicts mentioned in the story, and enjoyed learning more about the history of the post-Civil War era.  I hope to see more about Morning Song and some of the other side characters from this series.  Out of all six books,
A Heart's Home
was my absolute favorite!