Tyndale Rewards supplies me with free books on a regular basis.  After I read them and share them with my little circle of reader friends, the freebie books get sent off to my grandmother, who loves to read clean romantic fiction.  Those free books really get a workout!  The great thing about this program is that you don't have to be a blogger to reap the benefits.  ANYONE can join Tyndale Rewards for FREE.  How great is that?!   If you use my referral link to sign up, you'll even get 25 free points (and I'll earn 10).   UPDATE: the new site — My Reader Rewards Club — is now up and running. Here's the signup link! 
A few days ago, I received an email saying that changes are in store for the Tyndale Rewards program. According to the email, the program updates will allow for more chances to earn free books AND will incorporate 2 different sites.  Nice!   I have some points that I've been saving for a while, and decided to let a Savings in Seconds reader choose a book to enjoy.  You may spend up to 80 points from any of the categories (Fiction, Nonfiction, Bibles, etc).
Which Tyndale Rewards book would you choose?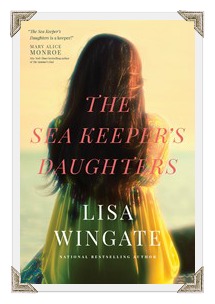 One lucky Savings in Seconds reader will win a book of choice from the Tyndale Rewards titles (US only). The giveaway is open to US readers ages 18+. Void where prohibited by law. Enter on the form below. Good luck!