Disclosure: Tropical Smoothie Cafe sent me the same prize package that one lucky reader will receive. Opinions shared are mine.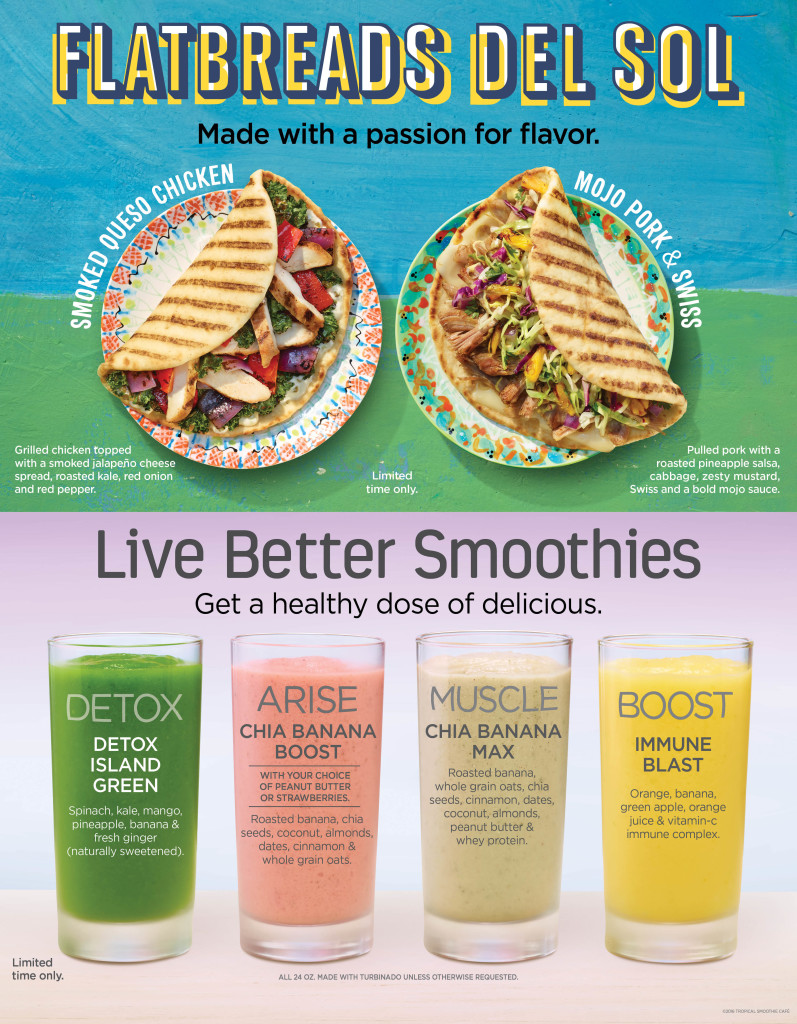 The next time we're in Knoxville, TN, I plan to visit Tropical Smoothie King.  The new Smoked Queso Chicken and Mojo Pork & Swiss flatbreads are calling my name!  I'll chase it all down with a Live Better Smoothie.  Which one should I choose….the Chia Banana Boost?  An Immune Blast or the Chia Banana Max? Perhaps I'll select the Detox Island Green.  It all sounds so tempting!   Do you live near a Tropical Smoothie Cafe?  Find out by entering your zip code on the cafe locator!
Out of these delicious options, I'd choose the chia banana boost.  Chia seeds are reputed to have so many health benefits, and I love to have banana in my smoothie.  The smoked queso chicken flatbread sounds divine!   Kale is something I usually grow in my garden but I've never tried to roast it before.  This is something my kids might be willing to try, too.
Tropical Smoothie King can help you reach your health and fitness goals with their delicious menu options.  Tantalizing superfoods and fresh, high-quality ingredients are served up to help you Be Well.  Which new item looks good to you?