**FTC Disclosure Statement: This post contains affiliate links which means that I may receive a commission if you click a link and make a purchase.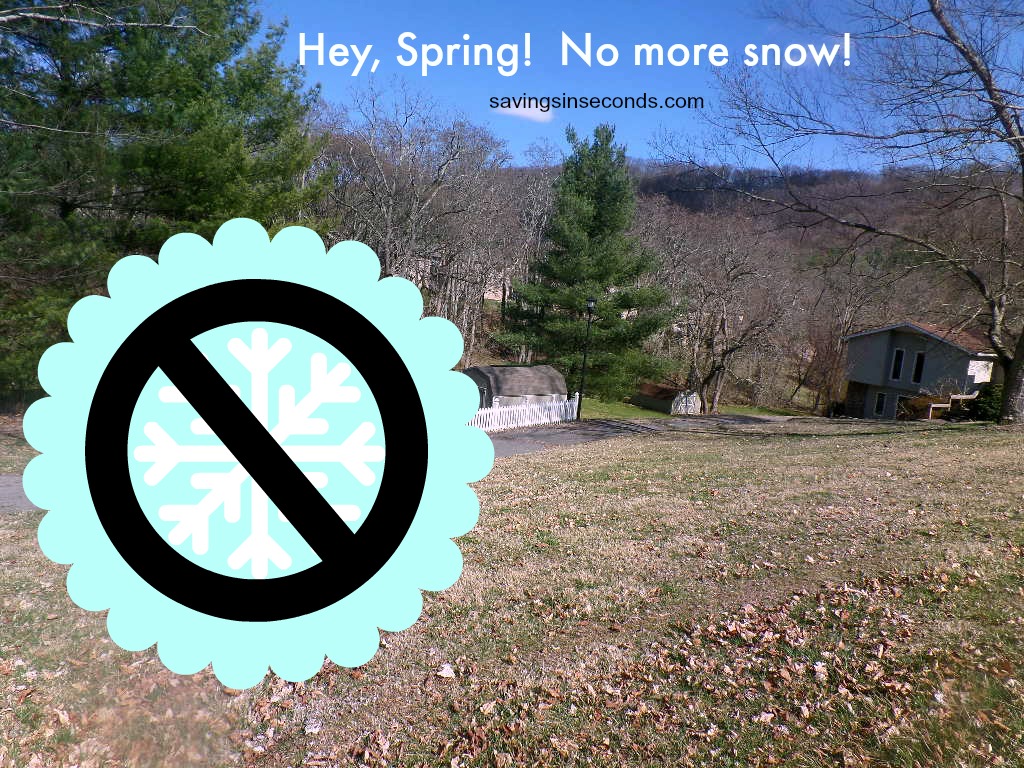 It's been such a busy week that I haven't had time to watch the news or even check the weather.  The temperatures were cool but the skies have been sunny for days, so I thought spring got the memo.  It's time to stop the snow already.  Then Tuesday morning my daughter went outside to check the moon phase (her homework) and when she came in, she told me that she thought a snowflake landed on her hand.  What?  It's the end of March, silly girl.  There is no snow.  Then in the middle of the day this huge freak snow shower came blowing through our town.  When I drove home from work, it was near zero visibility because of the blast.  I owed her an apology!!  Thankfully the snow came and went.  Next week the temperatures are supposed to be in the 70's!   If you feel like celebrating, enter the ModCloth 'Twirl Around the World Contest' and you could win a $350 gift card! Snap a photo of yourself twirling in your favorite spring ensemble. Then upload it either to the ModCloth style gallery or post on your own Instagram account with the hashtag#modtwirl. Winners will receive a $350 gift card — one awarded for each platform.  What a great way to welcome spring!
Now that it's almost April, it's nearly time for my kids' birthdays. Both of them are April babies.  This means we'll be taking lots of pics in their new spring clothes. My daughter has hit that pre-puberty phase where tiny little acne bumps are threatening to rear their ugly whiteheads.  She was thrilled when I gave her the coverup that came with my March BeautyBox5.  It was a Bellapierre makeup base but since she wears no other makeup, she's been dabbing tiny amounts on as a concealer.  It's perfect for her skintone and best of all, it's natural and doesn't bother her sensitive skin.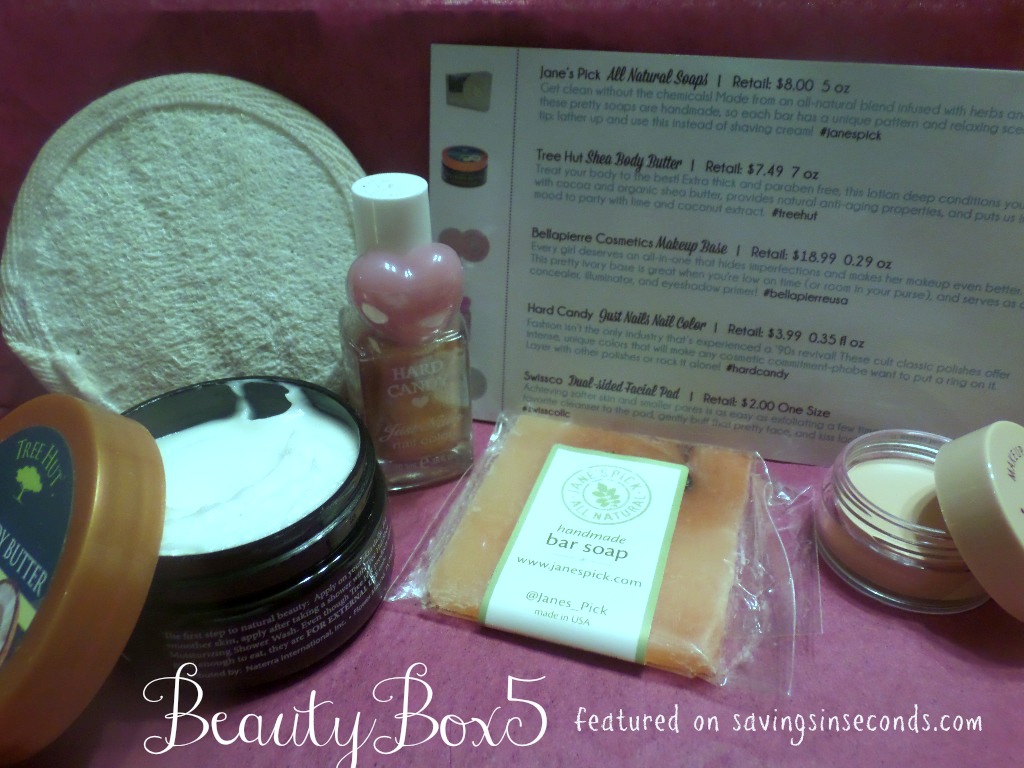 I also liked the Jane's Pick bar soap.  Normally we all prefer body wash in our house, but I found that this sliver of soap was perfect for using with my body buff.   It lathered up with a really rich foam that smelled amazing.  Unfortunately (probably due to the size of the sample) the bar disintegrated within a few minutes and pieces of the soap were all over the shower floor.  If I tried this again in the future, I might stash it inside one of those body gloves and use it as a shave foam or something.   The other fun products in this month's BeautyBox5 were the Tree Hut body butter (completely delightful), Hard Candy nail polish with a cute little ring, and a facial buff.
BeautyBox5 is offering a fun March Madness box that contains $115 in high-end products. Priced at only $39 plus shipping, this is a good deal on cosmetic brands that rarely go on sale. For example, I don't remember the last time my favorite Lancome products were less than retail!!  You can view the March Madness box right on the BeautyBox5 site.
So bring on spring!
 This post contains affiliate links which means that I may receive a commission if you click a link and make a purchase.  The opinions shared here are 100% mine.