Disclosure: I received product samples for review. Opinions shared are mine.
When we moved, I wasn't upset to leave behind our house on the hill.  I do miss our pink roses, though.  My husband planted a dozen pink rose bushes for me all around the pool area; the exquisite fragrance was heavenly!  I've always loved roses, so it makes sense that The Eternity Rose caught my attention. It's the perfect addition to our Holiday Gift Guide.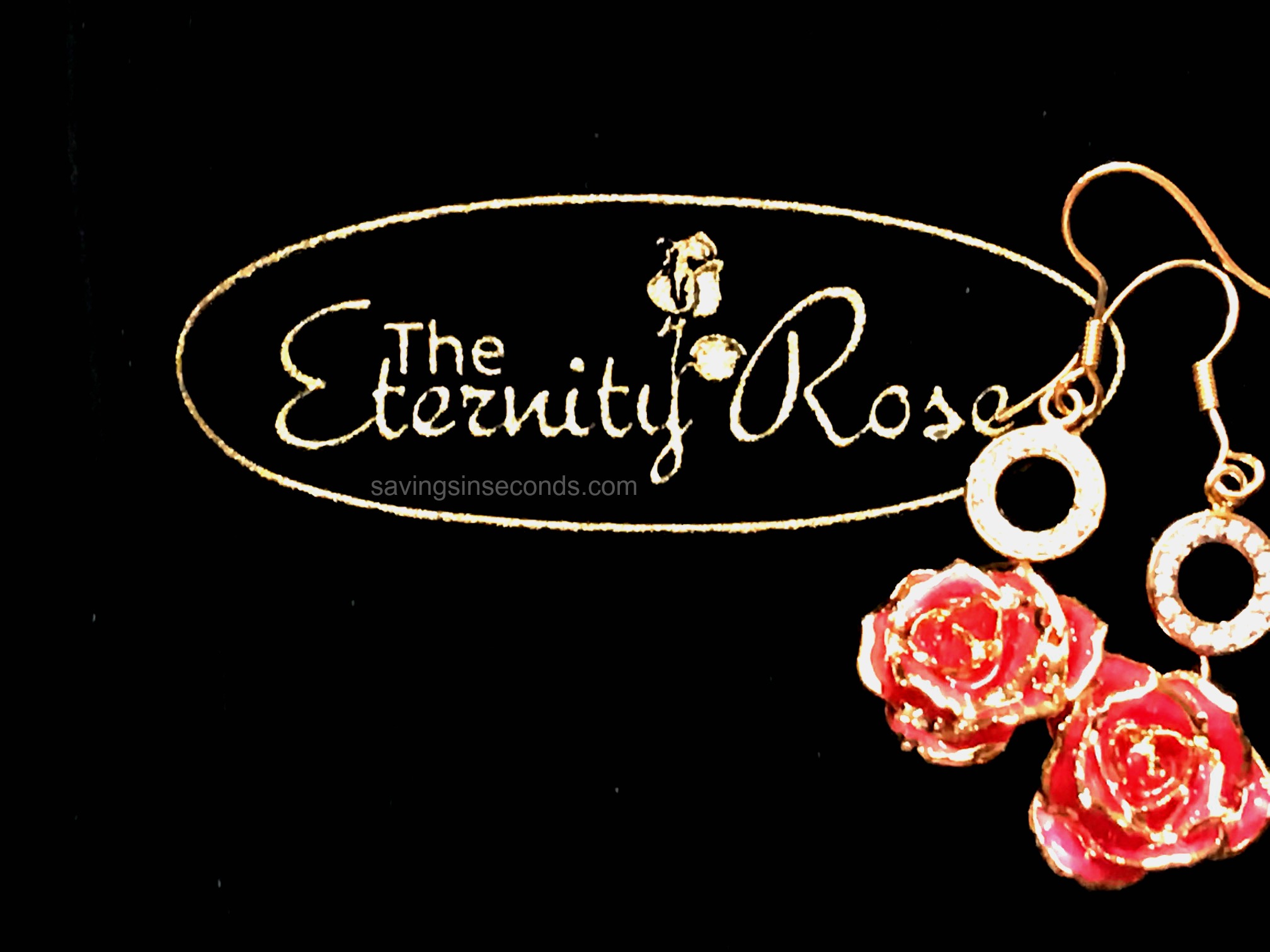 You probably associate The Eternity Rose with beautiful gift items.  They're especially well known for the 24k Gold-Dipped Rose, which is as extravagant as it sounds.  This company specializes in unique pieces of art made from genuine roses and rose petals.  These items make lovely, long lasting gifts for all occasions. Ideal for home decor, the long stem dipped roses make a wonderful conversation starter. Consider gifting one with the intention of making it an heirloom piece.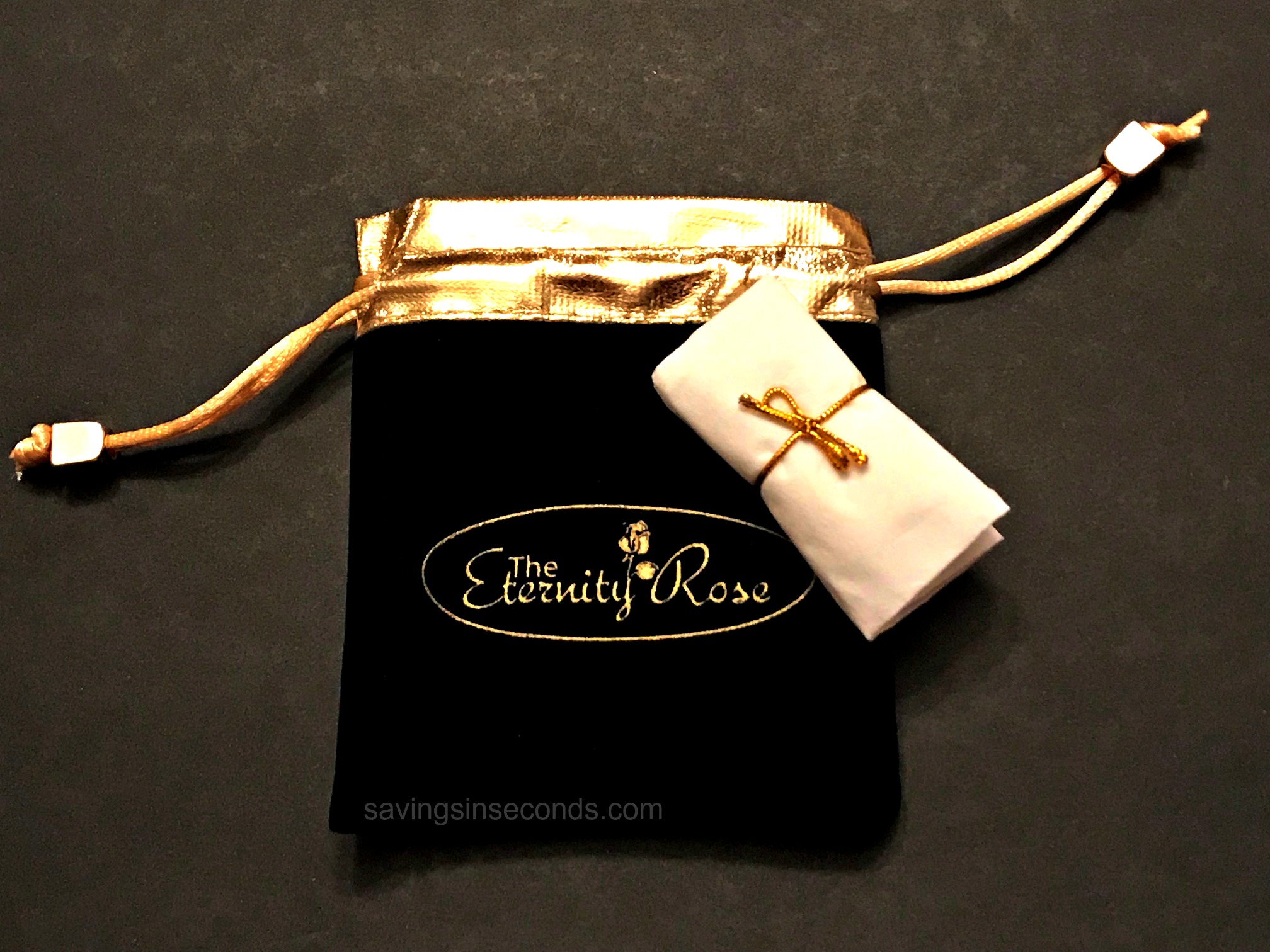 These magnificent earrings arrived in a beautiful gift bag.  Tied with the tiniest of gold bows, this was ready for gift giving.  When the earrings were unveiled,  I actually sighed.  They're absolutely gorgeous!  They're formed using actual miniature rose petals, which are accented with 24k gold.  A circlet of synthetic diamonds helps to extend the dangle, making these fall at a pleasing length. The diamond circle complements my wedding ring, which is a nice touch.  What impressed me was the lifetime guarantee.  Each piece is the picture of elegance.  The shipping was lightning fast, too! Yes, you should bookmark this for Valentine's Day.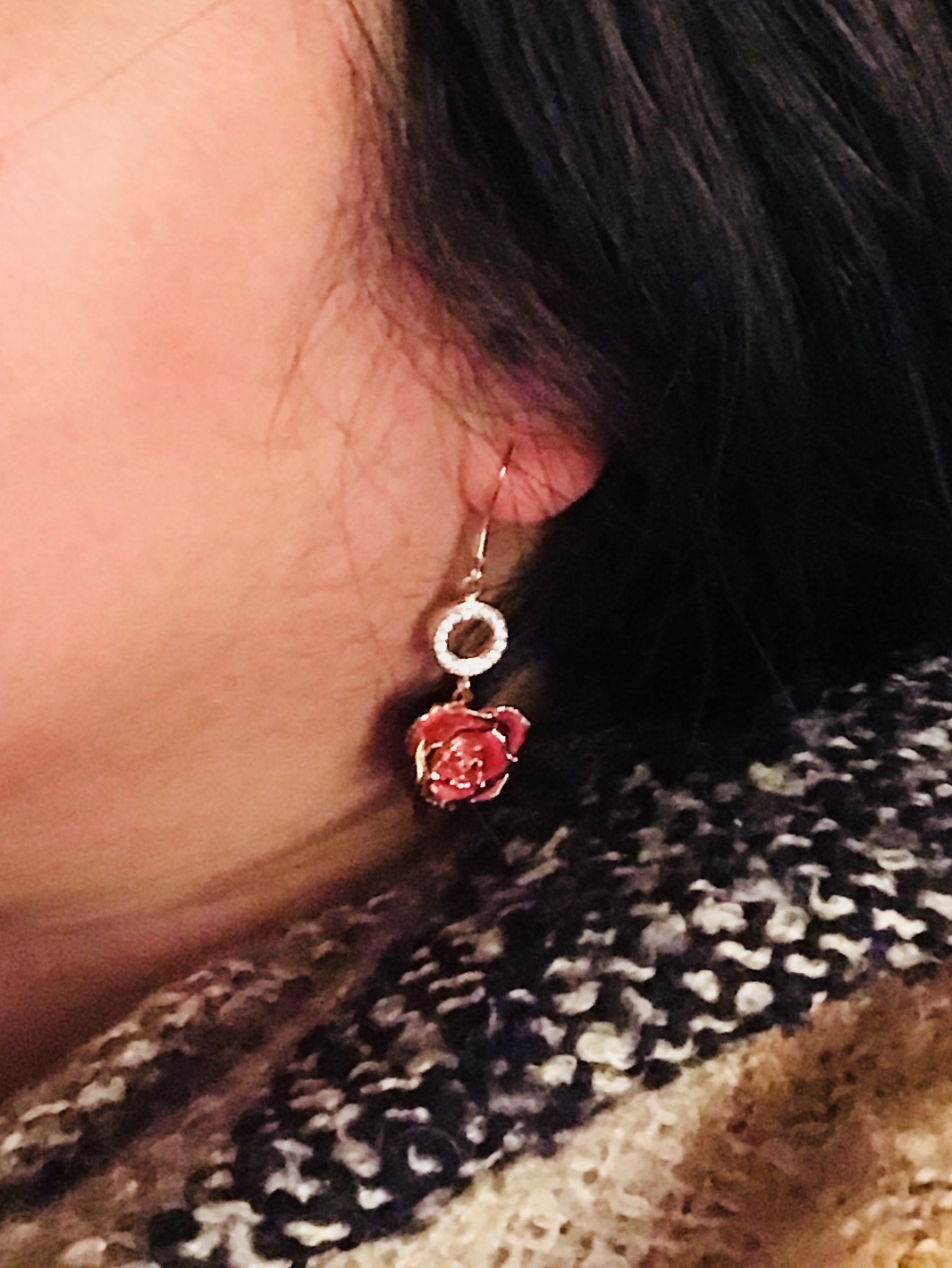 Please note that these earrings do not come with a back.  The hook style, combined with the minimal weight of the dangle, made these pull slightly forward on my earlobes.  I caught them before they fell out, but will definitely use an earring back for protection when I wear them out of the house.  You could also squeeze the hook with gentle pressure, but I don't want to do that unnecessarily.  Just be sure to check them often!
MamatheFox and all participating blogs are not held responsible for sponsors who fail to fulfill their prize obligations.  Thanks to The Eternity Rose for partnering with us!
Check out The Eternity Rose and tell me what you love!