So I have this little dilemma and need your help.
There aren't very many stray animals in our neighborhood.  Most pets that do wander from home have a collar and can easily be reunited with their families.   For a few months, we've had a little orange visitor on our doorstep. It all started on a sunny afternoon when my husband sent the kids up for a can of tuna.  Knowing that he must have found a cat to feed, I sent one down.  The kids have been asking for a cat for years, but hubby and I keep saying no because we don't want to deal with (a) a litter box or (b) the cat hair.  So what was going on? Sure enough, they were feeding a stray cat.  The poor thing was emaciated and obviously very hungry.  After eating his fill, the cat didn't reappear for a while.  Then one rainy night he (she?) took shelter on our porch.
Of course, we fed the cat again.  And again. And again.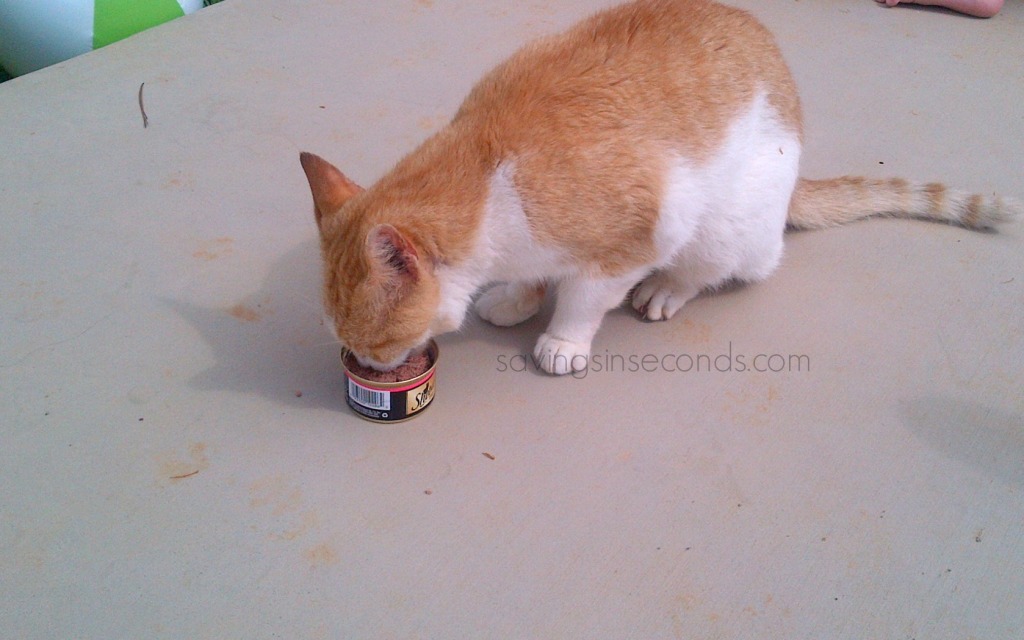 So what I really want to know is, when does a stray cat become an official part of the family?
I've bought food for the cat.
The cat visits nearly every day.
The kids LOVE the cat and have given it a name (Snuffy Dreamsicle).
The cat likes to sit under my chair when we're outside.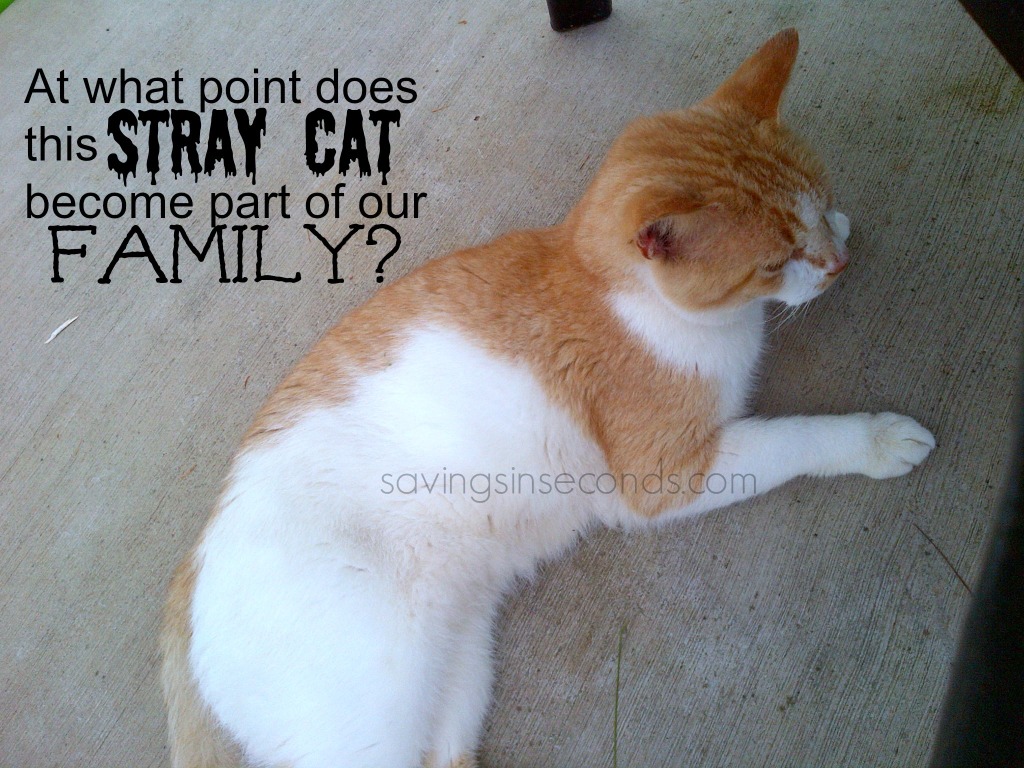 We don't know if it's a girl or a boy.  We don't think it has a home because it looks like we're the only ones feeding it.  We're not trying to steal the cat from its owners.  All we know is, we feel led to take the cat to the vet and get its shots/checkup if it's going to be ours.  To be honest, we've all become quite attached to Snuffy.
Actually, I think Snuffy adopted US.
So what do you think?  Are we okay to take Snuffy to the vet?