Disclosure: I received this shirt for posting about Boo2. Opinions shared are mine.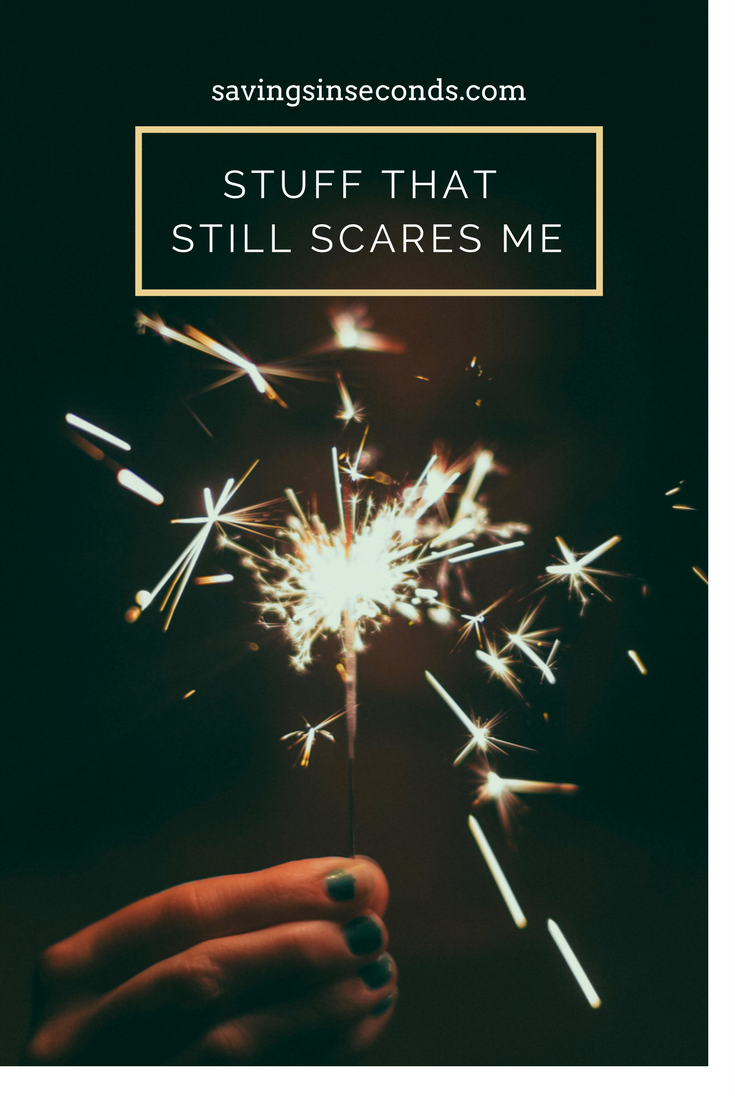 You'd think that at the ripe old age of 42, I would have outgrown most of my childhood fears.  There are still a few lingering ghosts in my past, though!  In anticipation of Halloween, I thought we could commiserate over these little quirks.  Share yours for a chance to win this shirt! 
Sprinklers
I'm not afraid of the lawn-watering kind, silly.  The kind I hate: the sparkling candles we hold in our hands for the 4th of July.  They're awesome because you can do the whole writing-in-the-air thing, but I'm terrified of the sparks that could possibly land on my hand.
Clowns
Many people seem to share this fear, and the recent IT remake didn't help matters much.  My fear of clowns started with Poltergeist.  You know that scene where the clown grabs Carol Anne?  Totally freaked me out.  I haven't liked clowns since.
Eye Test
Yesterday I had an exam at the eye doctor, and had to go through those little tests.  The air-puff test is the WORST!  It's not painful at all, nor is it even remotely uncomfortable, but sitting with my eyeball totally open and knowing that a puff of air will shoot into it at any moment…..ugh.  It's tiny torture.
Dentist Drill
Going with the doctor theme, I'm also afraid of getting cavities filled.  Has any dentist ever slipped while holding the drill at a patient's molar?  That thought has me almost shivering with fear.  Not a fan of shots, either.  I hate flu shot season. The only way I get through it — trying to be thankful that I live in a country where affordable, basic preventative care can literally be found all over town.
Crawling / Low to the Ground Things
This category includes everything from snakes to spiders.  I don't like rodents, either. Anything that moves quickly and might actually get on me — freak out.
These fears are so minor that it makes me realize how blessed I am!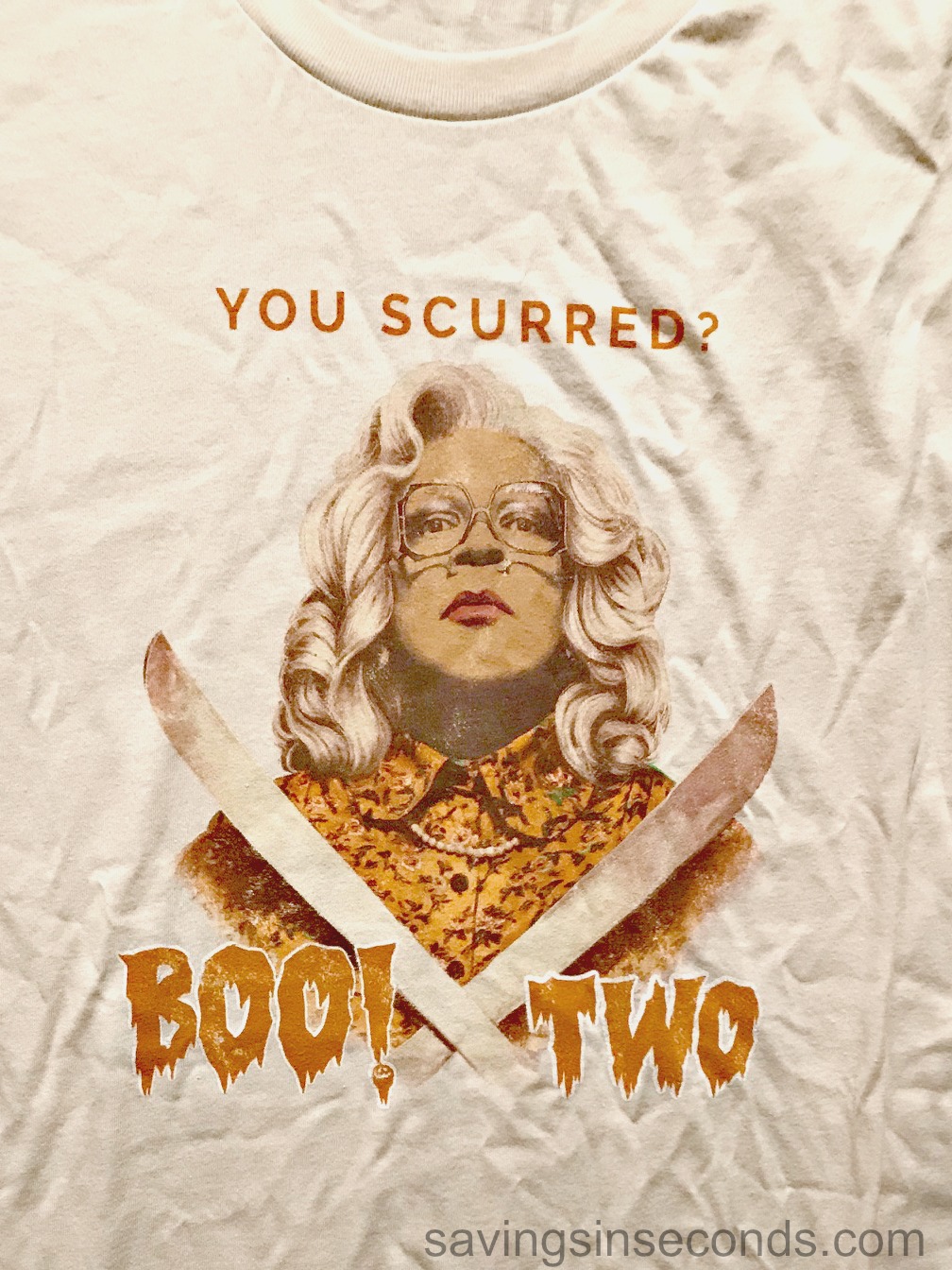 The new Tyler Perry's Madea movie asks "You Skurred?"  Nope, I'm not afraid of a knife-wielding Madea!   It's been a long time since I was a size medium, so when I received the Boo2! shirt I was tempted to be sad that it wouldn't fit me.  After reminding myself that I'm so lucky to lead such a blessed life,  I decided to share it with one of my blog visitors.  To enter, visit the form below. I'll send it to any US readers age 18+. Void where prohibited by law. Good luck!
Thanks to Lionsgate for providing me with this Boo2 pack.