Disclosure: This post contains affiliate links. Opinions shared are mine.
Our family has been blessed to travel to Disney World several times.  Snacks at Disney World are part of the fun. Alas, when we are Disney I rarely think about taking pictures of the food. I'm so busy eating it!   Thankfully, I found a way to avoid packing our snacks for Disney World.  We love to be up and around early in the morning when we travel.  Sometimes we're even out of the hotel room before breakfast is available at the resort restaurants!   We keep a few snacks in the room just in case we're on that early schedule on an early park opening day.  It allows us to hit the rides before the long lines set in!   As you're aware, food can really cost a bundle on vacation. Here's how to save money without packing any snacks in your suitcase!  

I've tried several ways, but my favorite way to save on snacks at Disney is to arrange for an Amazon Pantry package to be delivered to our hotel.  It's just so EASY.  I don't have to worry about from-home snacks weighing down my luggage (if you've ever had to throw away perfectly good snacks at the gate, you know what I mean.)   Family favorites like cereal bars, crackers
, and beef jerky are reasonably priced and so simple to stick in a pocket while touring the parks.  I can even get bottled water delivered!  Pantry is so quick that I can order while we're sitting in the airport, knowing that the package will arrive within a couple of days!   Even better, those necessities that I forgot can be ordered and shipped in the same package.  Oh, how I love thee Amazon!!  If you don't have Prime, consider getting the Amazon Prime 30-Day Free Trial
right before your travels.  You can always cancel if you don't want to keep it!  I've been a Prime user for 5 years and I love it.
We've always gotten the Disney Dining Plan when we head to WDW.  I know some people say it's not worth the money.  For our family and the way we like to travel, it's definitely a huge money saver and a sanity saver.  Worth every penny.  This trip, we'll be getting the dining plan for free.  Super huge savings for us (as in $2000 saved).   On the dining plan, each person gets one snack per day.  I pay attention to how those snack credits are spent.  Sometimes we use them for breakfast items, making our breakfast "free".  We pay out of pocket for less expensive items, such as ice cream bars, and use the snack credit for the maximum cost items.  If you have any snack credits left by the end of your trip, don't lose them!  Cash them in for treats to take home.  Just visit the gift shop in your resort to use these credits on items like cheese crackers, candy, or trail mix.
Sadly, I don't have pictures of my own to show you of my favorite treat in all of WDW — Dole Whip Floats!   I'm always too busy enjoying the food, and don't think about snapping a pic until it's too late.  I will be better about this on our next trip so that I can share all the amazing yummies with you via jpeg.
In the meantime, why not peruse Amazon Prime Pantry to find your favorite snack?  Tell us about it in the giveaway box, and you'll be entered to win the $15 gift card giveaway! The prize will come via email, sent by me through Amazon. The contest is open to WW readers ages 18+. Void where prohibited by law. Good luck!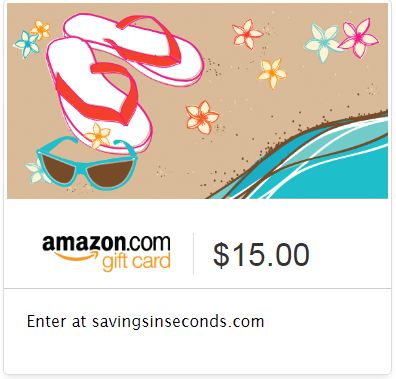 Hosts & participating hop bloggers of the Spooktacular Tasting Event are not responsible for sponsors or self-sponsoring bloggers that do not fulfill prizes.