Disclosure: Thanks to prAna for bringing these pants into my life. Opinions shared are mine.
Meet the Ryley Crop.
These are the pants that make leggings cry.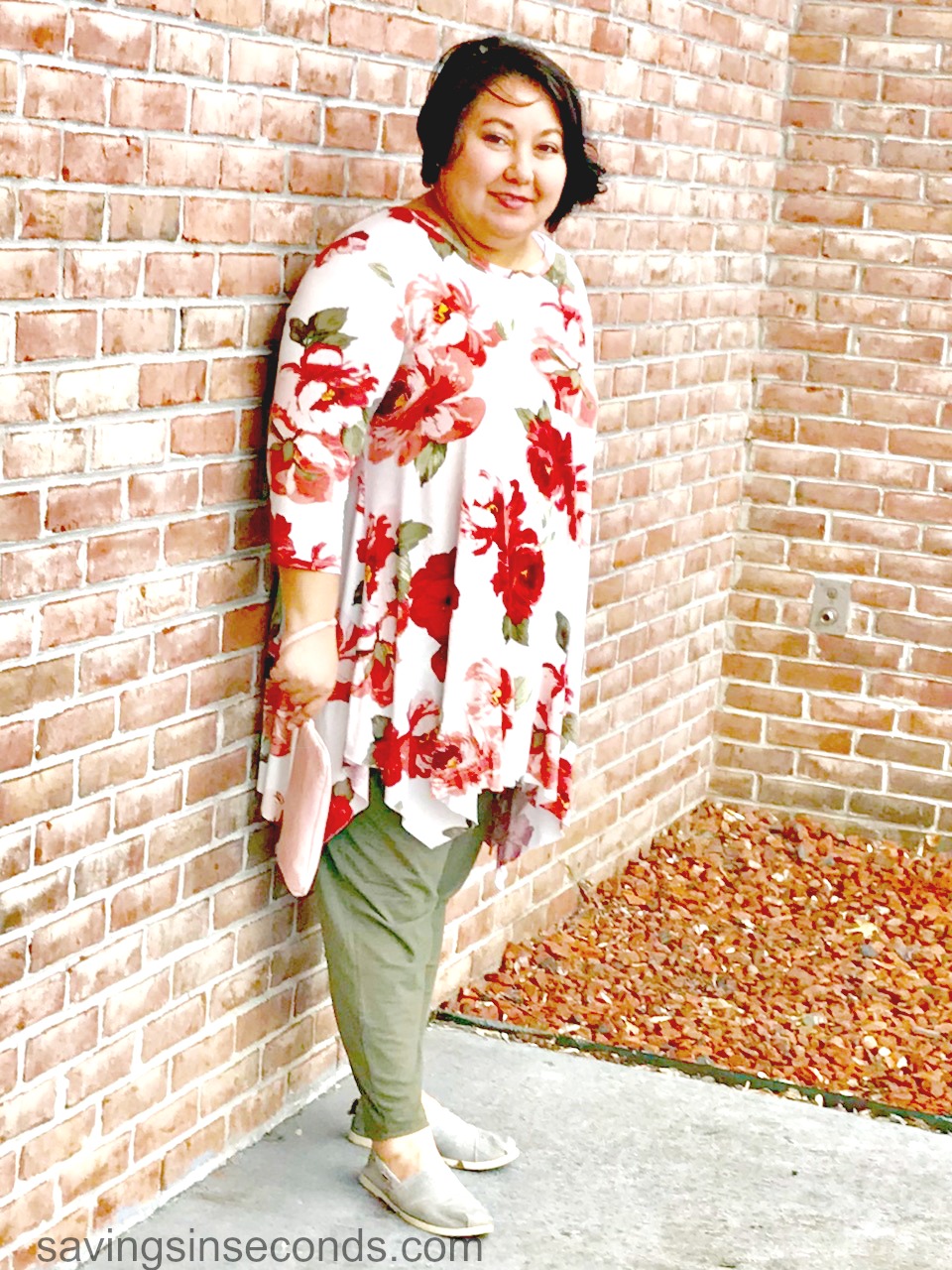 On the weekends when I'm not restricted by workplace dress codes and the need to look professional, I crave softness.  Comfort.  Flexible clothes that allow me to move.  On those days, even my favorite jeans feel too confining.  As I went through the Christmas boxes to wrap gifts, I found a surprise from prAna — the Ryley Crop in cargo green.  These are the pants that make leggings cry, people!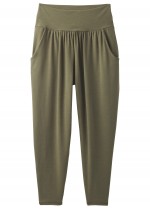 Where do I even begin?  Should I first tell you about the recycled jersey that defines these pants?  Did you notice the relaxed fit, its beautiful flow, and the lovely way it wicks away moisture?  Does the roll-down waistband catch your eye?  I loved all of it.  The pockets are a big bonus, allowing me to stash my phone or keys.  Can your leggings do that?  For a limited time, you can use code CMTH17 to get 15% off at checkout.  Go, go, go!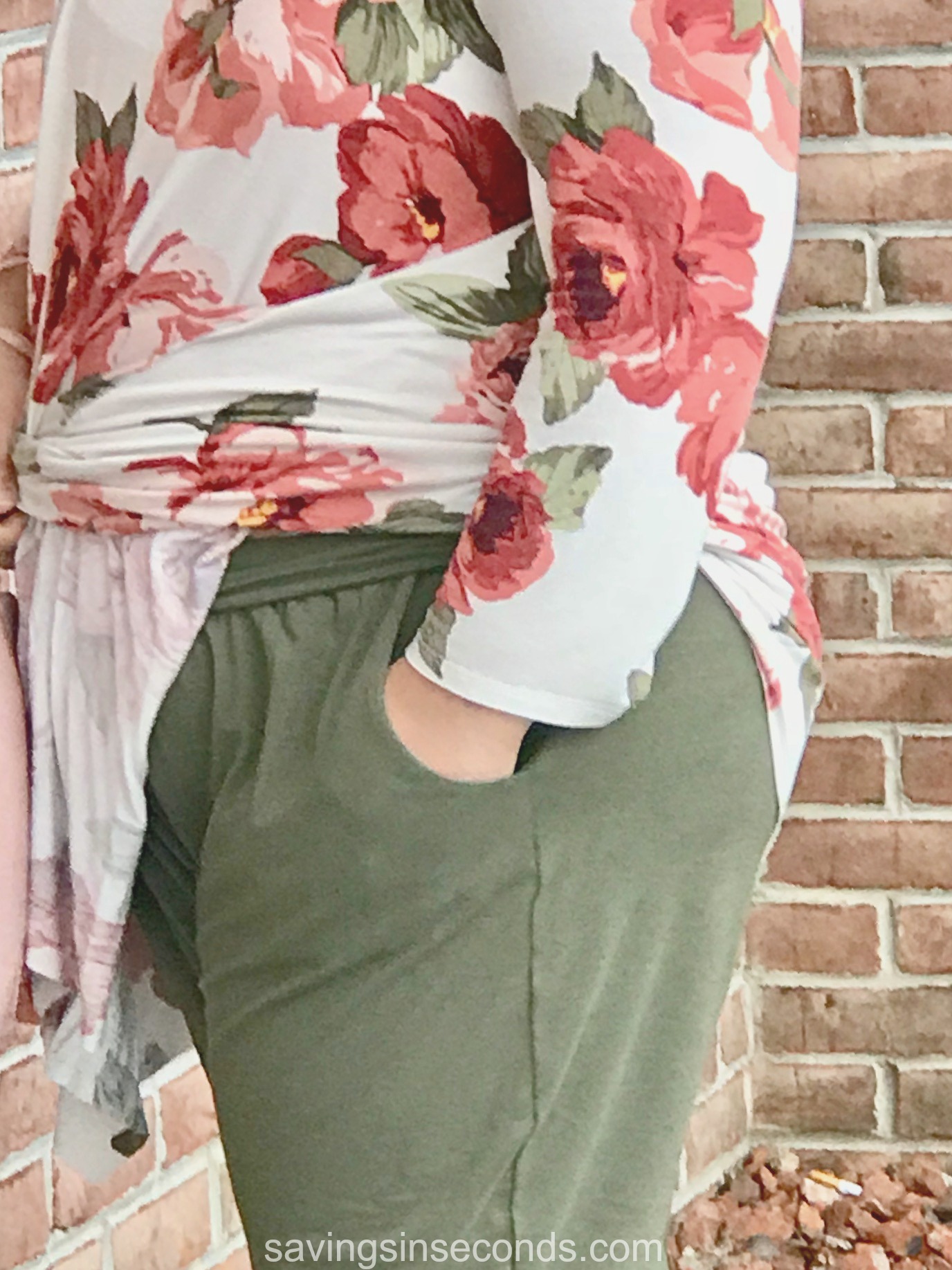 These pants are super comfortable, and I found them to run surprisingly loose. I typically wear size 14 in pants, and these are size XL.  They give plenty of room to move, making them as perfect to wear over exercise clothes or as your weekend running pants. The tapered ankle would probably fit as a crop on most women, but I'm a shortie (5'2″) so these are ankle pants on me.  I wore them here with my gray Bobs slip-on shoes.  You could just as easily wear them with ankle boots or sneakers.  They're really that versatile.  Since I wore these with a longer tunic top, the pleats at the waistband aren't visible.  They would look more polished with a fitted top and a denim jacket, or go even more casual with a tee and scarf.  Seriously, aren't you already thinking of the ways you could wear the Ryley Crop?  I'm going to need another pair.  Now we know where my Christmas cash is headed!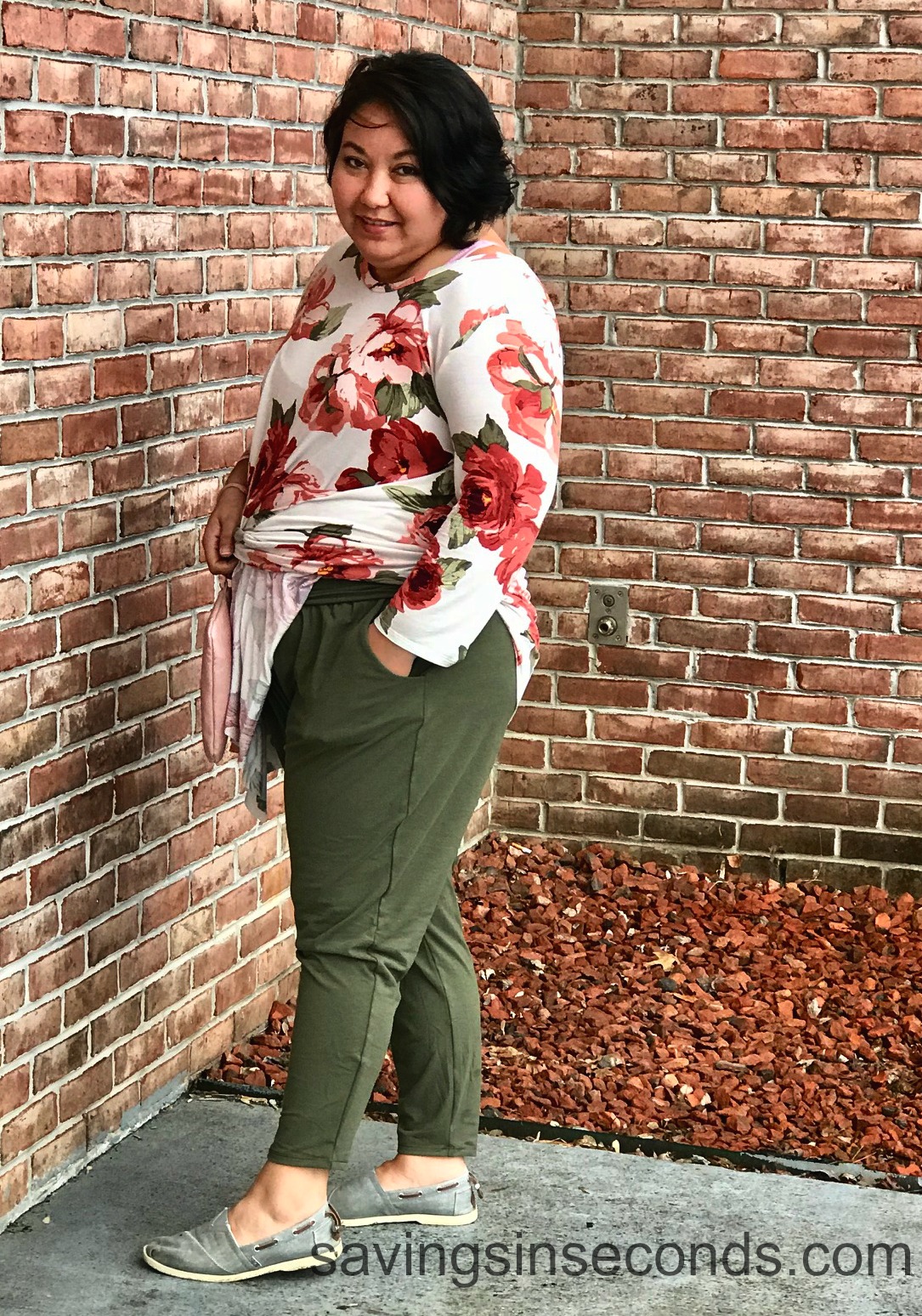 Since I'm short and curvy, the legging fad never looked great on me.  Form-fitting pants tend to show my bulges and lumps, which are going to be there no matter how many miles I walk or salads I eat.  In my younger years, that would have bothered me.  Somehow, my 40's have brought a body-confidence that doesn't have anything to do with my weight or dress size.  I feel proud of the things my body has done.  It's birthed 2 wonderful children, survived liver disease, and fights diabetes.  My body has done its job.  It's time to love it a little, and feel good about it. The Ryley Crop helps me do that!  These pants would look fabulous on a smaller woman, too, so don't let my larger size hold you back.
I'm grateful that prAna offers feel-good clothes for women.  From their sustainable fabrics, move-with-you designs, and wardrobe friendly color palette, you just can't go wrong.
What's your favorite prAna item?