Disclosure: I received a copy of this book from the publisher. Post contains affiliate links; if you make a purchase through these links, I may earn a small commission. Opinions shared are mine.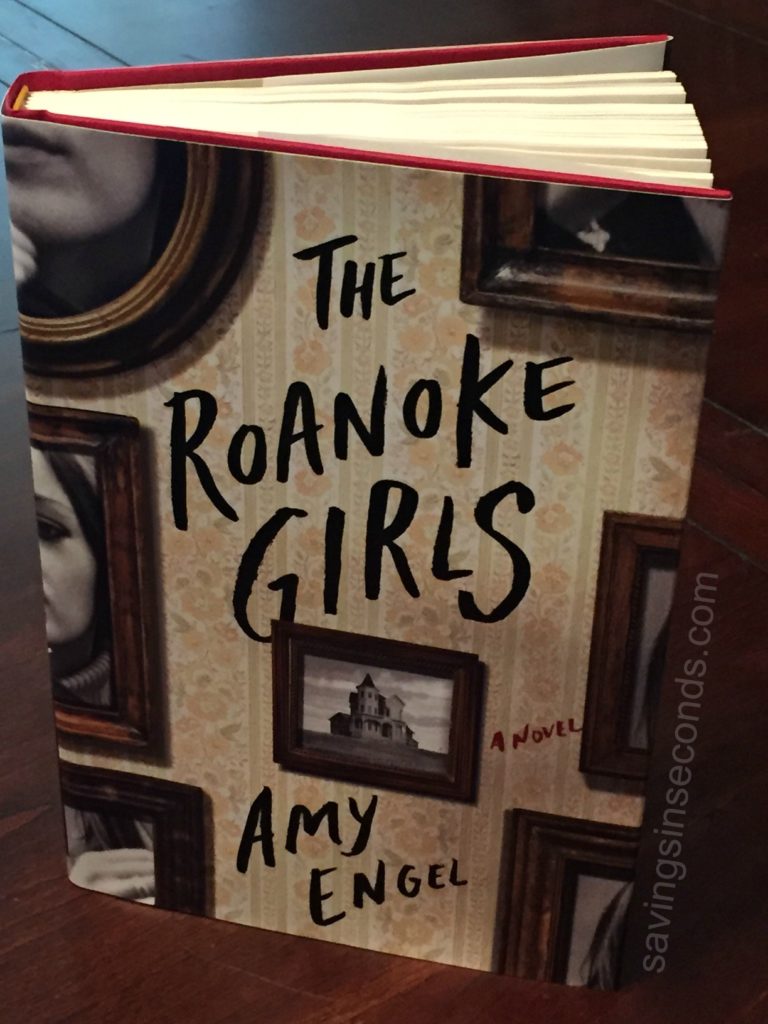 It's really hard to know where to start with The Roanoke Girls.  It just doesn't follow any of the typical rules for a novel, so it seems unfair to give it a typical review.  Author Amy Engel's first book for adults was stunning in a Gone Girl shocking kind of way.  What attracted me to this book was the simple formula…..dysfunctional family+ small town mystery.  But oh, it's so much more! 
First, let me be clear that I didn't LIKE the story.  Not at all.  If you're looking for a feel-good, mind candy read, move right along.  This book is deeply disturbing and made me shudder on more than one occasion.  That doesn't mean that I didn't enjoy reading this book though.  I finished it in one day, turning page after page with wide eyes.  Somehow, the plot is simultaneously riveting and mind-bending.  Engel's writing style is brilliant, and she doesn't keep family drama hidden in the middle or end of the book.  She brings it right to the forefront within the first few chapters.  Likewise, main character Lane doesn't shy away from calling it as she sees it.  Her candor made the story completely raw and honest.  She doesn't sugarcoat her toxic relationship with her mother.  She doesn't fall into romantic pretenses with her teen fling, Cooper.   She just lays it all out there; the reader can take it or leave it.
The setting made this story much more believable.  In a small town, where one family tends to hold much of the wealth, it's not surprising when people turn their heads to pretend not to see the unpleasant.  It's not the same situation as a large city, where people really don't see what's going on.   Which is worse?
What surprised me about the Roanoke Girls was that it was deemed as a thriller. While there were a few suspenseful moments, it just seemed so clear which direction the story would turn.  I didn't find the ending to be unexpected or even unusual.  It seemed rather anticlimactic instead.  Engel spent the whole book going there.  In fact, she went there, wore the t-shirt, and bought the season pass.  Therefore, I expect the final chapters to astonish me.  While that didn't happen, it did make me close the book and wonder if I actually liked it or not.
If you like creepy stories with a Flowers in the Attic kind of deviant nature, then this book might be for you.  Otherwise, run like a Roanoke girl.

---