Disclosure: I received this book to review. The post contains affiliate links; opinions shared are 100% mine.
Children's literature has come to the forefront of today's literary world. 
It's wonderful that children are reading, but let's not allow them to miss out on the heart-tickling stories of days past!   Many classic characters have been passed up by recent generations in lieu of more mainstream books such as Junie B. Jones and Harry Potter. For example, did you know that Astrid Lindgren, the author who created the wonderful Pippi Longstocking, wrote many other delightful stories? I had the privilege of reading Rasmus and the Vagabond
. I'd never heard of this story before reviewing it, and did I ever miss out! This is a book that you'll want to read with the kids in your life.
The dear Rasmus is a character who will be instantly adored by readers! At a ripe nine years old, he decides to strike out on his own. Although I wasn't an orphan, I distinctly remember my plan to run away when I was about nine.  Lindgren's imagery and imaginative language is a pleasure to savor on the tongue, just as Rasmus enjoyed a ham sandwich with milk as though it were the manna of heaven.
When Rasmus encounters and befriends a "vagabond," the two take on the world. Thus, in my opinion, parents should read this book with their children. The world in which we live is so very different from the world that Rasmus experienced.  Children must understand that Rasmus is a fictitious character and that it's dangerous to venture off with strangers today.  Perhaps this is too helicopter-parent of me, but that's how I roll.
Did you read Rasmus and the Vagabond as a child?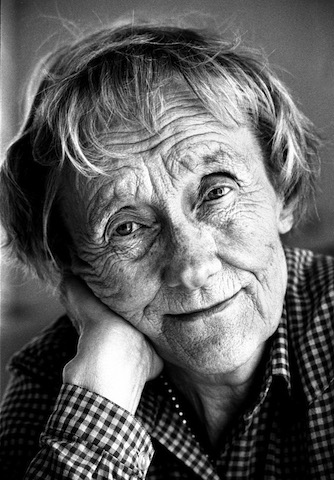 About the author: Astrid Lindgren, the creator of Pippi Longstocking, Emil, and dozens of other world-famous characters, thrilled generations of children with her storytelling. She is the only children's author with a literary prize, a theme park, a museum, a satellite, and a minor planet named in her honor. (After this last honor, she suggested changing her name to "Asteroid Lindgren.") A jury appointed by Swedish Radio's Culture Department to elect the "Author of the Millennium" voted Astrid Lindgren second after William Shakespeare. She was awarded the Hans Christian Andersen Medal and heaps of other awards and honors.