Disclosure: I'm a Parragon Book Blogger and received this book for free. Post contains affiliate links. If you make a purchase, I may earn commission. Opinions shared are mine.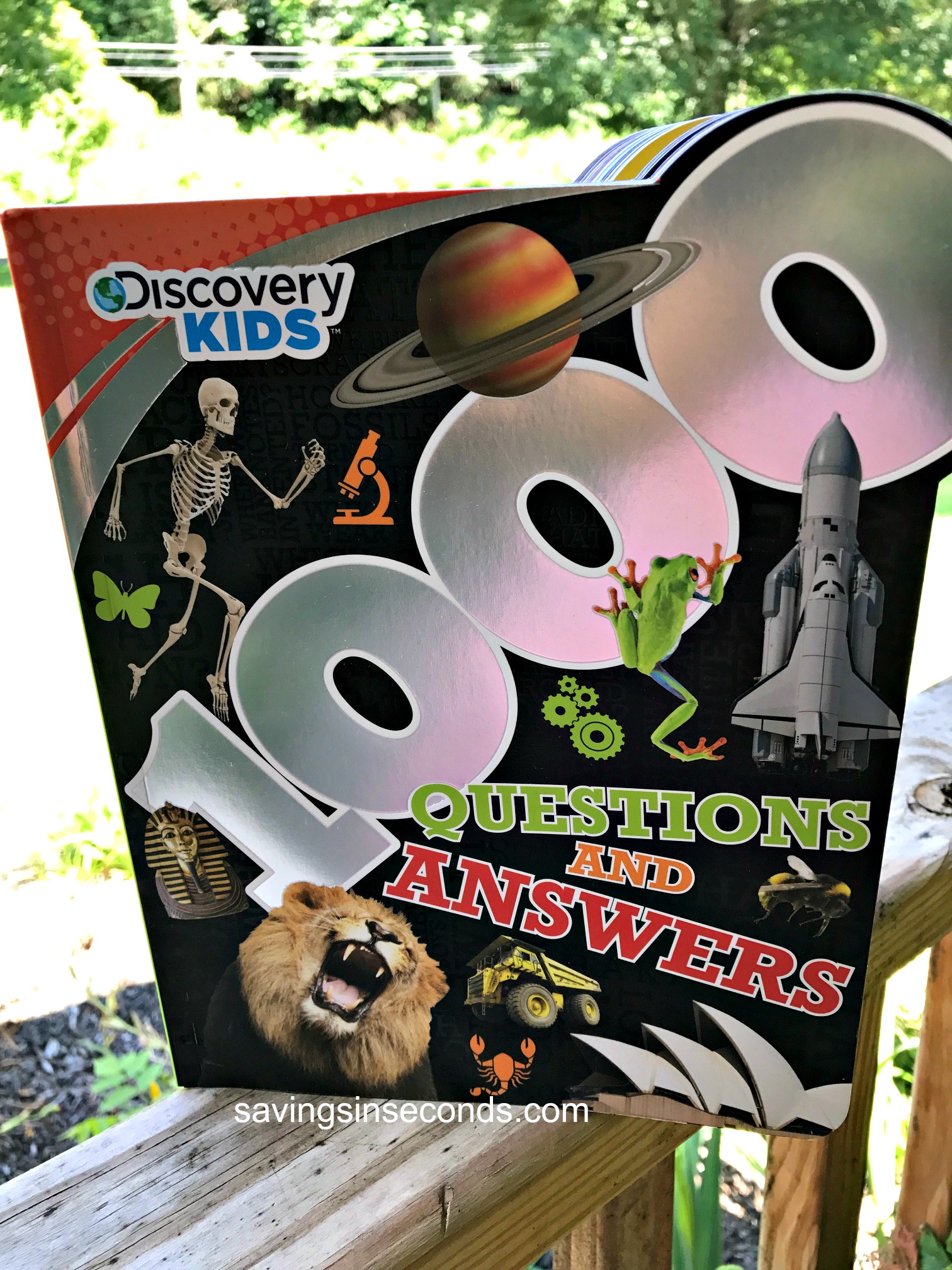 We all know that kids can ask some pretty tough questions. Thankfully, Discovery Kids has your back on at least 1,000 of them. 
In the book 1000 Questions and Answers, readers will find vivid photography and cool facts.  There were several features of the book that I particularly enjoyed.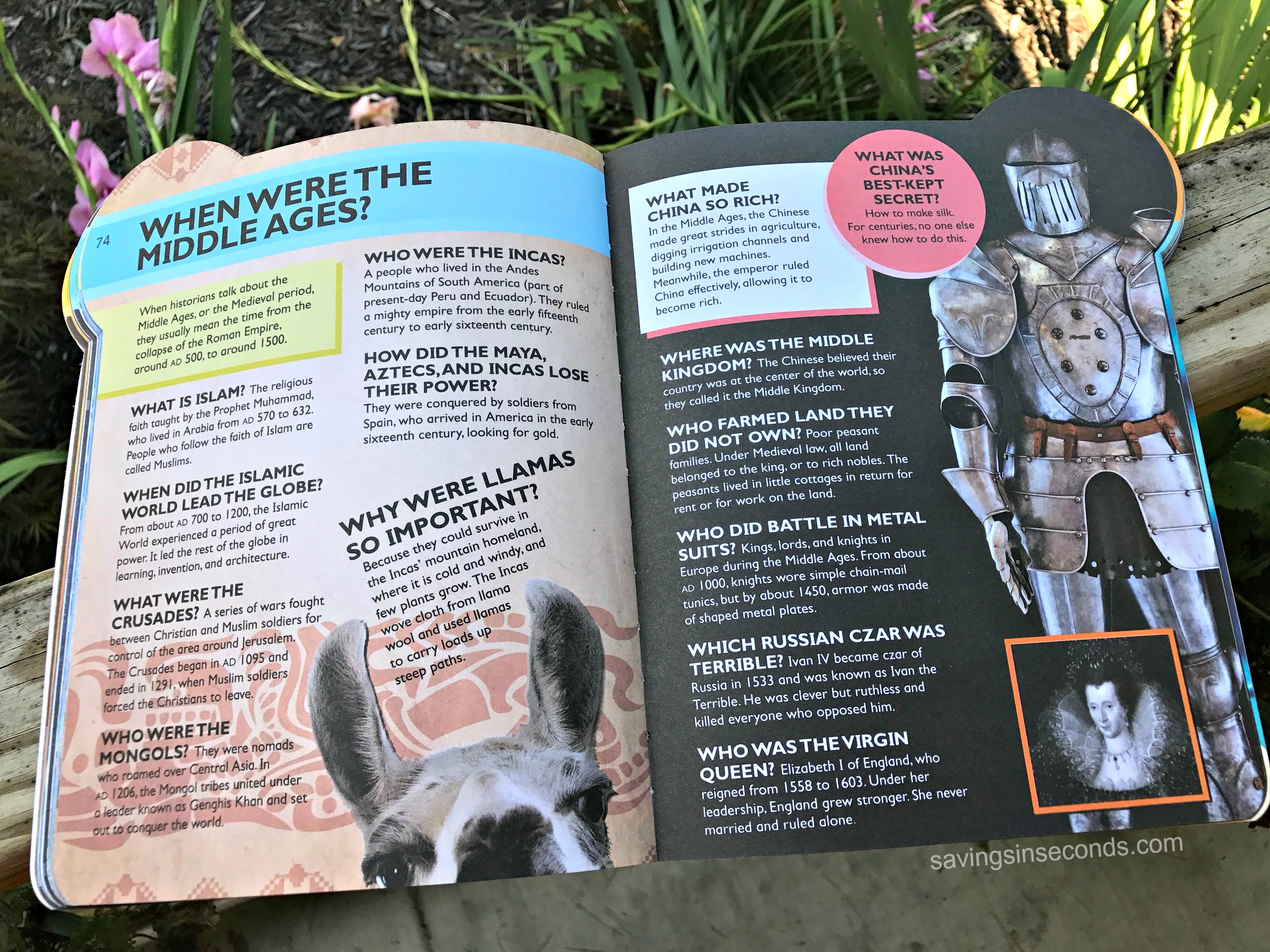 The "questions and answers" are grouped by theme and topic.  This makes it easy to incorporate as a Word of the Day activity or 15-minute reading time homework assignment.
The vocabulary is challenging and relevant.  When was the last time you talked about the Mongols or a Czar?  Using precise vocabulary is essential for student success, and I appreciate that the book doesn't try to water down these ideas.
 Just enough information is given for each question.  This is perfect for the kids who want to know a quick, 2-second answer.  For those who desire a deeper understanding of the topics, this is a good start for research.
There's enough random information to make the book interesting.  1000 Questions and Answers doesn't read like a textbook, and that's enough to keep most kids engaged.
The photos are varied and interesting.  The placement of the photos and caption keeps the eye moving around the page, too.
My kids love this type of book, and regularly reach for them on the bookshelf.  In my classroom, my students enjoy choosing books like this when they don't have a sustained period for reading but need something to look at for 5 minutes or so.   It would make a great gift!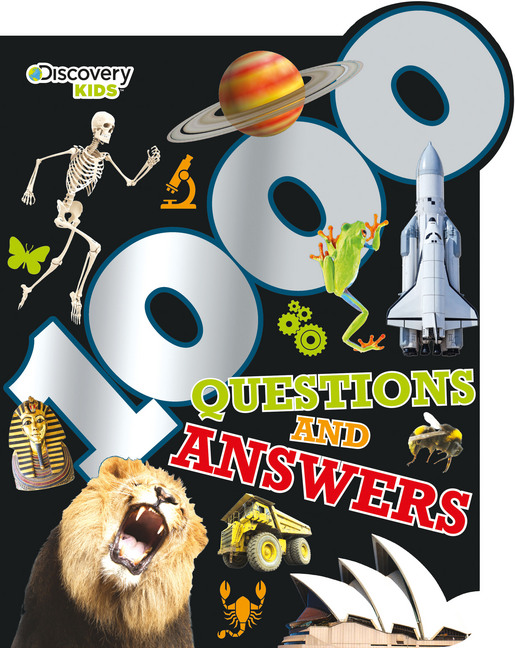 One lucky reader will win a copy of 1000 Questions and Answers, thanks to Parragon Books!  The giveaway is open to US readers ages 18+ and ends 9/30. Void where prohibited by law. Good luck!
Thanks to Parragon Books for sending me this title.
---
Disney Activity Books giveaway bonus word list
12/2  Coco
12/3  music
12/3  sugar skulls
12/4  flowers
12/5  family tree
12/6  masks
12/7  Dante
12/8  stickers
12/9  coloring
12/10  Mexico
12/11  Olaf
12/12  hugs
12/13  crayons
12/14  snowman
12/15  adventures