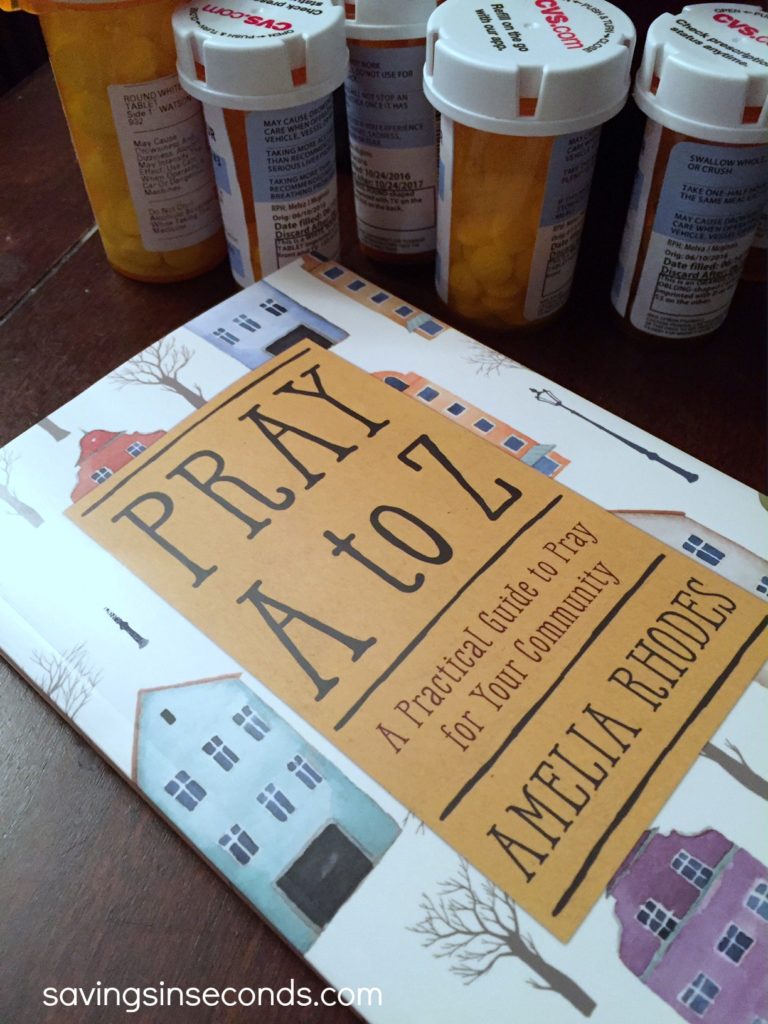 Disclosure: I received this book from Litfuse. Post contains affiliate links; opinions shared are mine.
This week, my husband had surgery on a stubborn kidney stone; caring for him has kept me busy.  His medications are scheduled for every few hours, so we set a timer to make sure we stay ahead of his pain.  Getting to serve him in sickness allows me to provide a blessing back to him.  I'm grateful for the way he takes care of us all year long. He's on the mend, which reminds me to count my blessings!   Have you taken the time to count your blessings lately?  Consider reading the book Pray A to Z to help you develop a stronger, more intentional prayer life.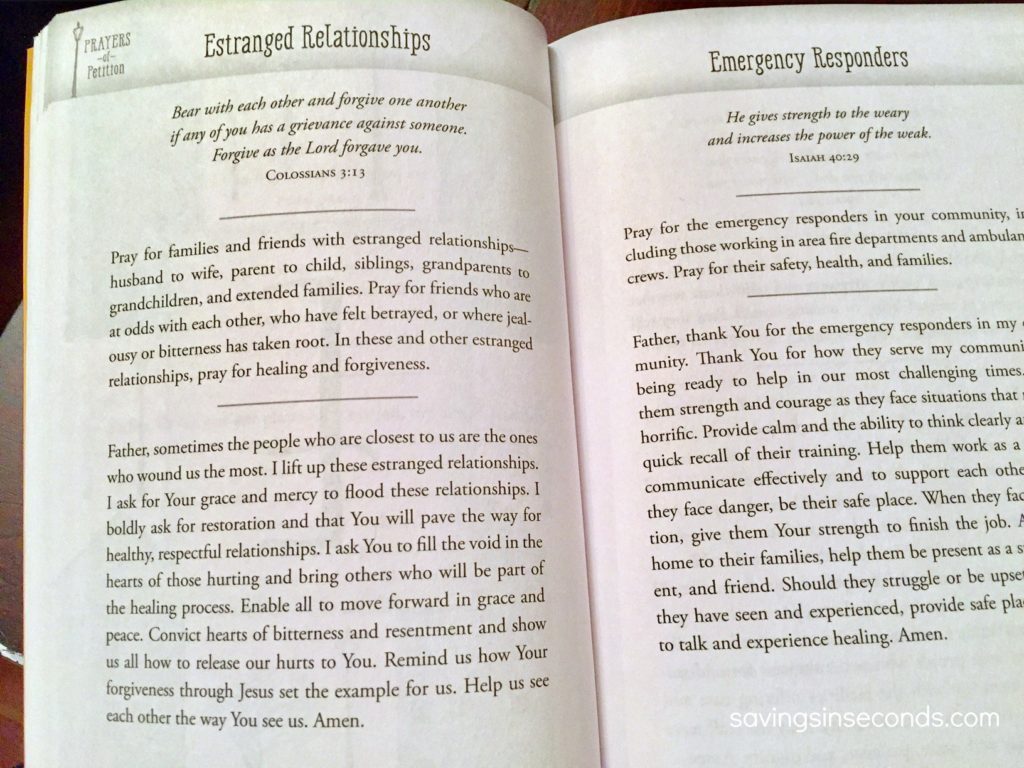 As you can see in the photo above, Amelia Rose offers specific prayer prompts based on various ideas — such as righteousness, pain, and even adoption.  I highly suggest that you check out the list of topics (go to this link and click the cover to "look inside") so you can see the diverse range of topics she covers.
If you've ever said, "I'm not sure how to pray, or what to pray for," then this is a problem solved.  This book would be valuable to believers who want to pray in a more meaningful way.   I plan to use this in 2017 as a devotional.  Most of my prayers tend to revolve around my own immediate needs, with a few prayers for others sprinkled in.  With Pray A to Z, my prayers will be guided by the needs of others.  It's a wonderful way to start a new year, don't you think?
Because I posted this late (SO SORRY) you missed the chance to enter the author's fabulous giveaway.  Please be sure to visit the author's website  author's website for the free groups guide and more information about the title.