Disclosure:  By some amazing stroke of luck, Pilot sent me these pens for review.  You can imagine my thrill!  Opinions shared are mine.
School supplies have always made my heart skip a beat. Some of you know exactly what I mean!  You'll be happy to know that Pilot acknowledges this obsession with their amazing pens, and they've partnered with Target to create the G2 Overachievers Club.  So then, Pilot sent me these G2 pens.  People, I was happier than a bird with a french fry.  The thing is, my kids are just as enamored by pens as I am (maybe more….dare I say it?)  Naturally, those pens were whisked right out of my grasp.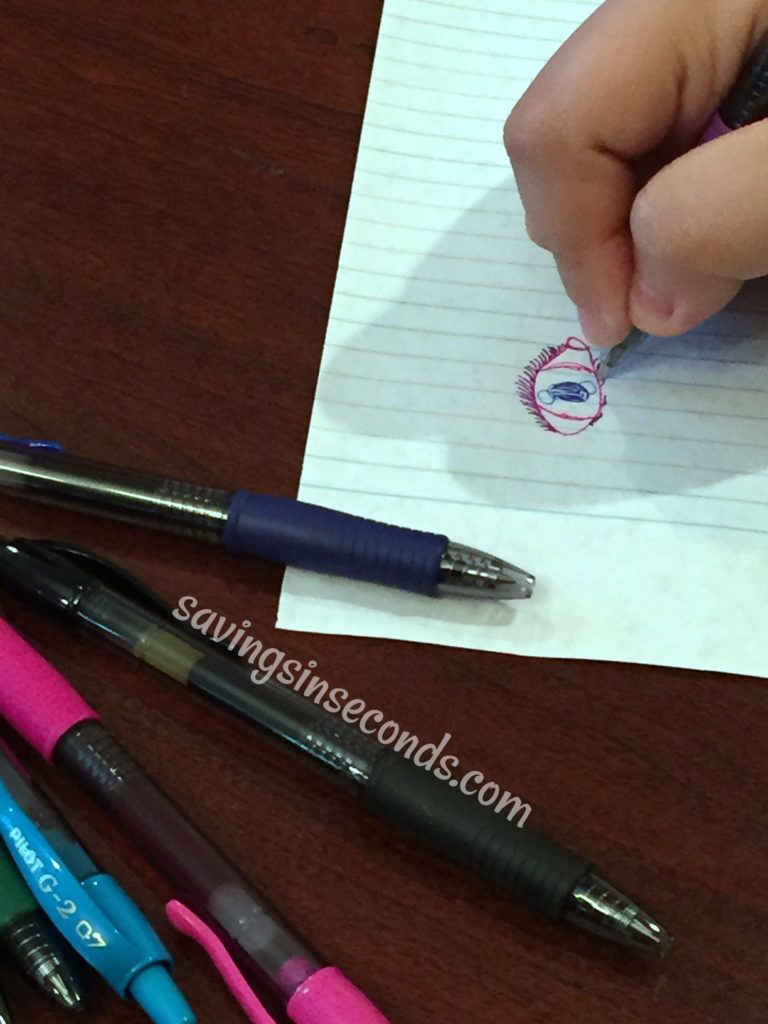 I asked my kids why they loved the G2 pens.  Here's what they said (all the while, drawing in their journals….)
They write really smooth.  They don't stop writing or skip over the page.  The ink doesn't get on your skin and the colors are really bright. They're easy to write with, and they're great for art.  I really like them.  They're really good pens.
It was amazing that I got all those comments while they were drawing — they usually demand silence during those creative moments.  Personally, I love the fact that the G2 Overachievers Club provides savings at TARGET.  As if I needed one more reason to shop at Target!!  The available color and style variety of Pilot pens appeals to me.   I like to use gel pens when grading papers for school since the feedback is easy for students to see.  These are my go-to pens…now that I've smuggled them away from my kids!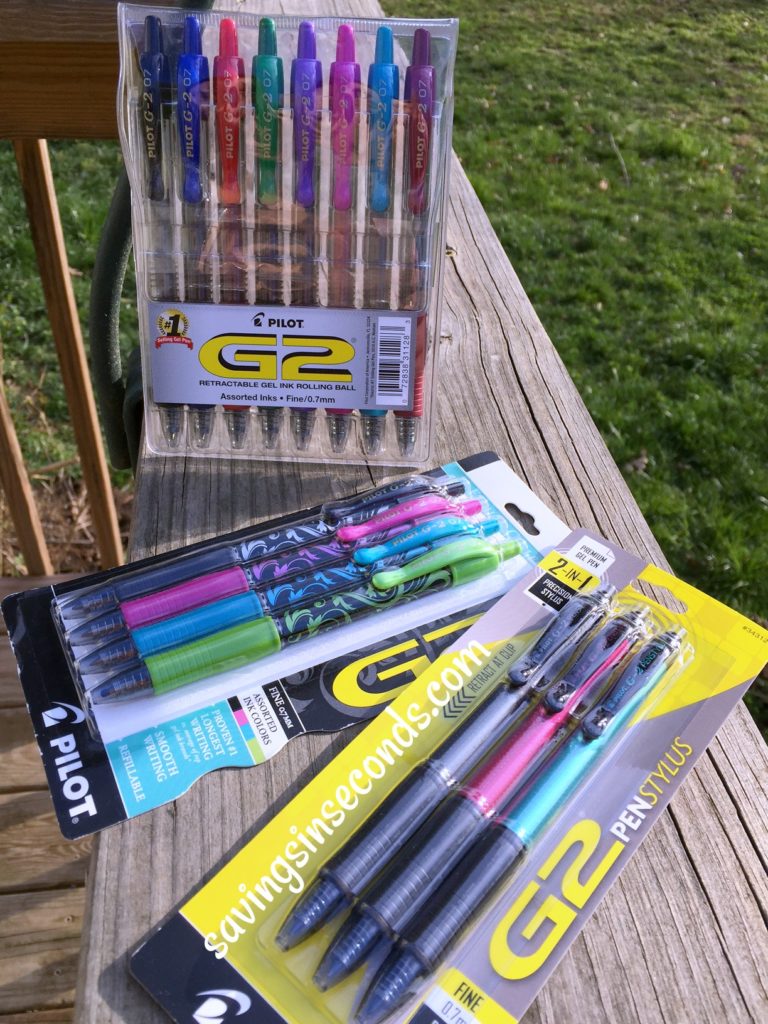 Wouldn't Dad like to have some consistent, affordable pens for Father's Day?  Check out the school supply section next time you're shopping and grab a pack of Pilot G2 pens!
Thanks to Pilot, one lucky overachiever reader will win a prize pack in the Fantastic Father hop. What is in the pack may vary — it's all up to the sponsor.  The giveaway is open to US readers ages 18+. Void where prohibited by law.  Good luck!
I received this pen pack for review.