Disclosure: Pet Magasin sent me product samples. Opinions shared are mine.
Our little Sweetpea is, without a doubt, a member of our family.  So yes, she gets a stocking.  If your dog has a stocking, stuff it with Pet Magasin products that you both can enjoy all year long. Sweetpea really loves the soft bristles of the two-sided brush, which relaxed her so much that she immediately took a nap afterwards.  Look at those sleepy eyes!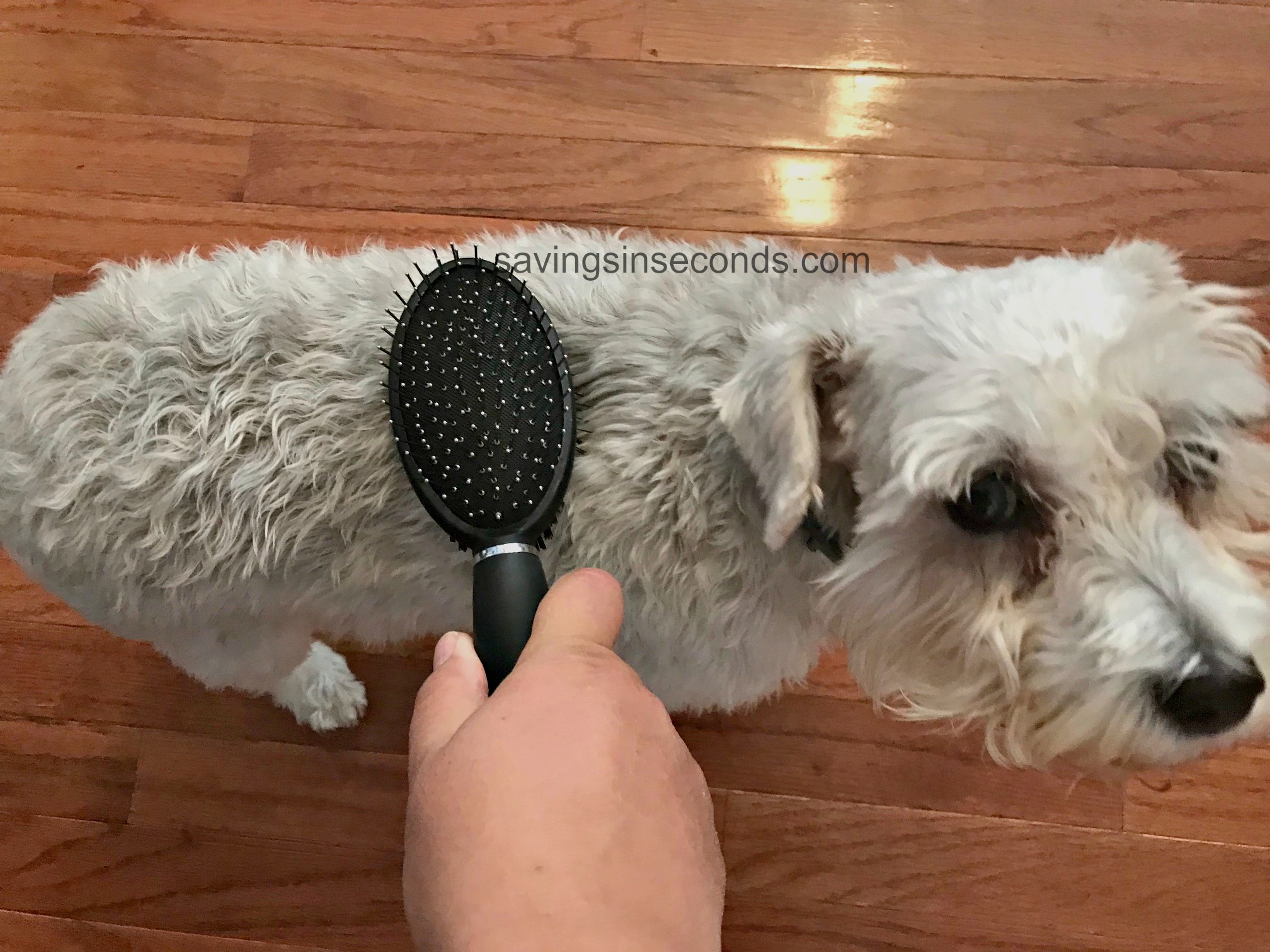 As a small company, Pet Magasin is devoted to bringing pet owners affordable grooming products.  Many of my pet supply purchases are impulse buys while I'm already paying for dog food or other items.  I've spent significant dollars on brushes, leashes, and more.  I was really pleased with the quality of Pet Magasin products, as well as the price point when shopping on Amazon.  For example, the brush featured above is available with 2 other brush items, all for less than $14 — AND they ship free with Prime.  Nice deal!   We'll use the double-sided brush most often, so it's nice to keep the others in the car or camper for when we travel.
Getting your dog's nails clipped at the groomer can really add on the bucks, but these professional-quality clippers cost less than $8.  The sturdy handles and easy-to-see blades make it easier to manage, too.  My husband is the king of nail clipping for our pets. Nail clippers can sometimes require you to hold the blades at an odd angle while also holding your pet's paw; these clippers are much easier to manage.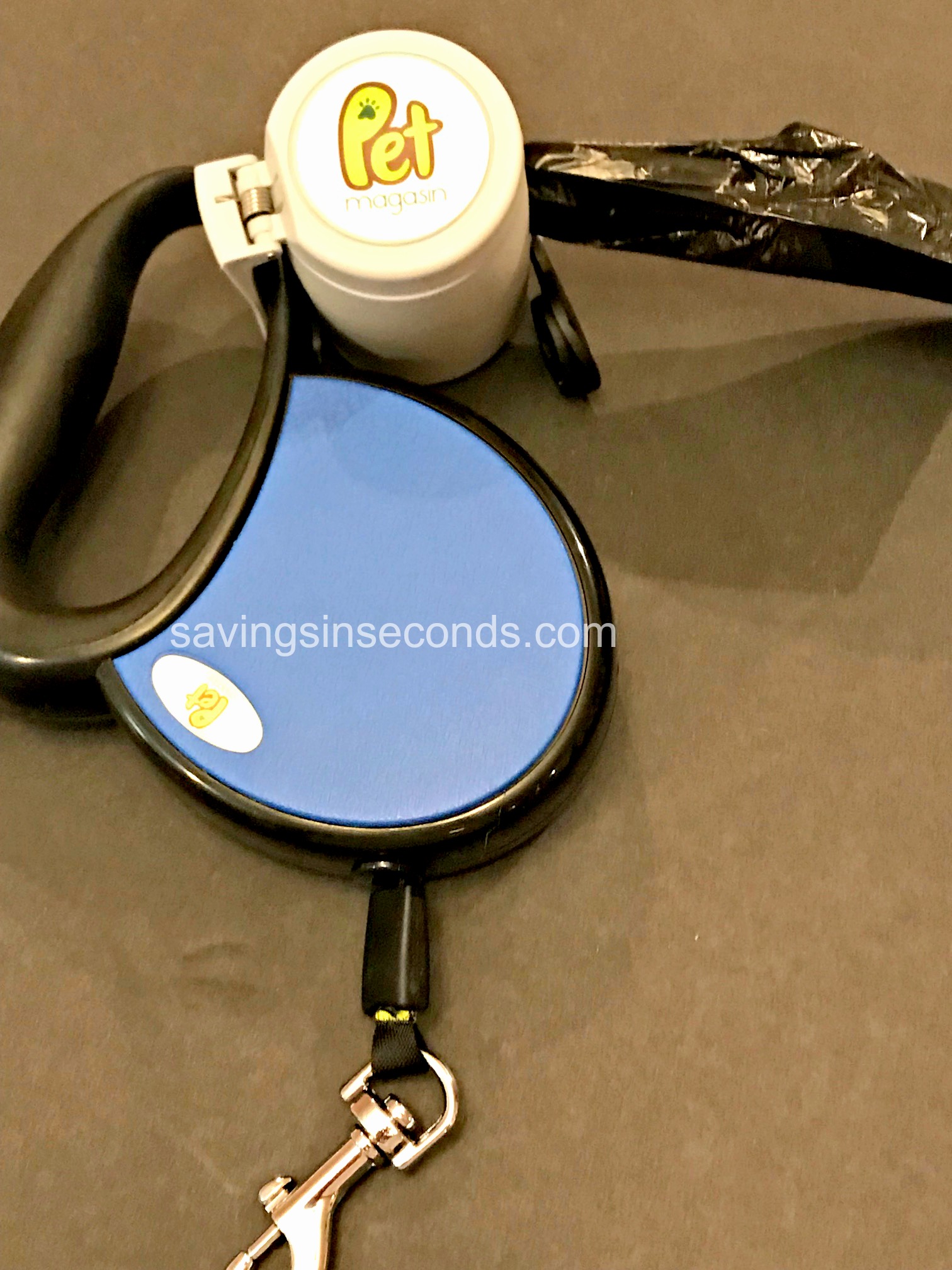 The item I was most excited about was the retractable leash with refillable bag holder.  We like to go camping from spring through fall, and it's so important to keep pet areas clean.  Having these bags right on the leash will be a big time saver!  The package came with one generous supply of bags, which was helpful.  The handle was lightweight and easy for me to hold.  My dog is only 14 pounds and she's pretty docile, so this leash will be sturdy enough for us.  If you have a large dog, or one who's more active at pulling, you'd want to test it in a safe place first!
Pet Magasin products have consistently high ratings on Amazon. I encourage you to check out the customer reviews as well, which repeatedly cite excellent customer service.  That's an important feature for me!  I haven't had the need to contact customer service as all of our samples worked exactly as needed, but knowing this tidbit makes me much more likely to turn to Pet Magasin for my future pet supply needs.
Powered by BrandBacker — opinions are my own.