Disclosure: The North Pole sent this book to us. Post contains affiliate links; opinions shared are mine.

Looking for something to do beyond Elf on the Shelf?  Our little guy got to play with the fun book we received called North Pole Ninjas.  The box includes a serene sensei, mission cards, and a hardcover book.  Our son woke up to find his elf sitting with the sensei.  Next to the elf, a mission card was propped up.  Would he accept the challenge?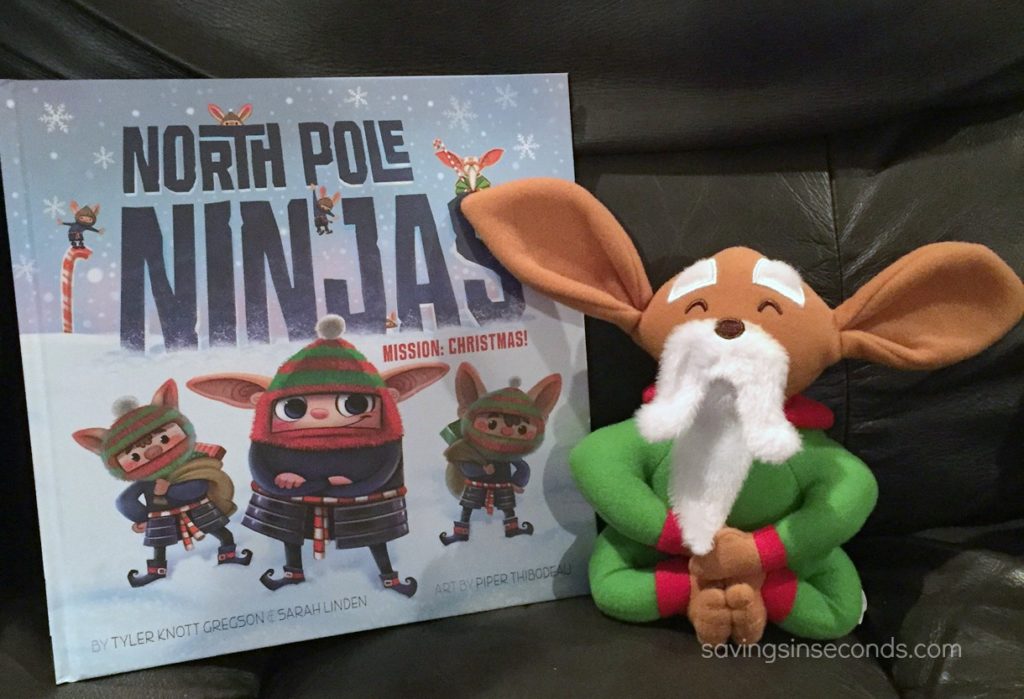 After silently reading the card, my son picked up the book and read the entire thing out loud.  Inspired, he put the book down and proceeded to help me prepare breakfast for the family. Later in the week, he helped to carry in the groceries without being asked.  I knew the book had hit home! The reader is called a "recruit" in the mission of Random Acts of Kindness.
The mission cards hold plenty of suggestions for acts of kindness. These activities range from fairly simple (pay someone a compliment) to rather complex (organize a treasure hunt).  I wish the cards were not numbered, though — it makes me want to complete them in order, and that's not always feasible.  Instead, I cut off the number on the cards we've used. It works for now…eventually I'll have to come up with my own cards. Or maybe the publisher will come out with a new set of cards to add to the collection!
My son theorizes that our elf brought us the sensei.  In fact, he also thinks that the sensei has the same magical abilities as our elf.  We enjoy seeing the antics that these two come up with!  The North Pole Ninjas book is fun way to bring the spirit of generosity back to Christmas.  Consider making it a new tradition in your family!
One lucky US reader will win a copy of North Pole Ninjas.  The giveaway is open to ages 18+. Void where prohibited by law. Good luck!