I'm a fan of Kristin Hannah's contemporary work, but hadn't read her titles of historical fiction before. When I received The Nightingale for free from SheSpeaks, it was in my purse from then on. Recently published in paperback, this book captures all the emotional turmoil of family, tough choices, and personal challenge.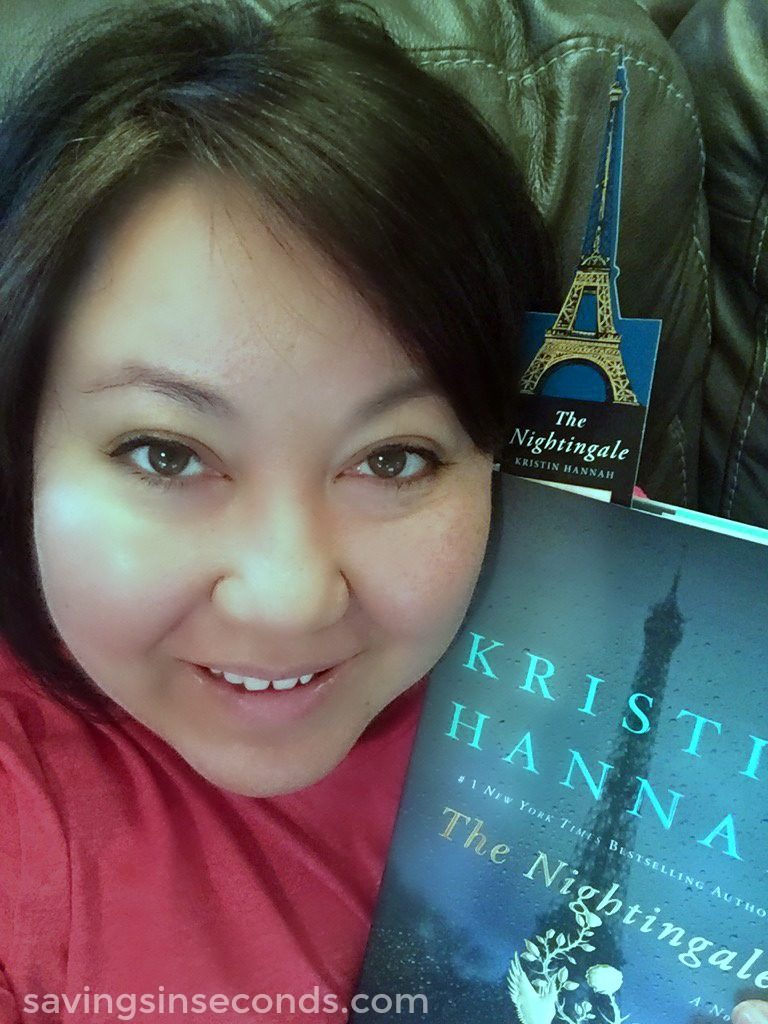 As with all of her stories, K. Hannah presents her characters as genuine, emotional people. I loved the moments set in the French countryside throughout The Nightingale. Though I've never visited France, Le Jardin seemed impossibly real to my mind. It was as if the lavender-scented breeze blew threw my hair as I read about Vianne's picnic.
I loved that The Nightingale crossed generations and geography. The whole idea of a life well-lived made my heart swell. I wasn't expecting the story to take place during the WWII era, but it was very well done. After reading some of the online reviews, I was surprised to find out that some of the characters were inspired by real wartime heroes. What a wonderful way to share their story! If you enjoy a touching read that goes beyond the typical basic plot, instead cascading you into an intricate story line, may I suggest The Nightingale?
Enter to win a $5 Amazon gift code – check out the giveaway form below. Available to readers worldwide ages 18+. Void where prohibited by law. Good luck!
I received this book for free from SheSpeaks. Opinions shared are mine.