Disclosure: I received this product to sample; opinions shared are mine.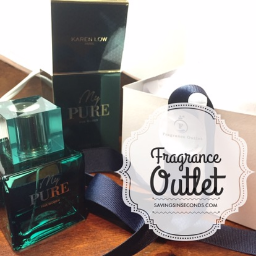 My son is a mama's boy. He's always been this way. Although he adores his daddy and practically worships his sister, there's something different about the way he needs his mom. So when I caught him spraying the brand new bottle of My Pure perfume throughout the living room because he wanted it to smell like me, how could I be angry?
A few days ago, when My Pure landed on my doorstep, I was shocked that it arrived so quickly. It had been only three days since my online visit to the Fragrance Outlet. Ordering online was so simple, and I love that they have a coupon code right on the page. My order was complete within just a few clicks, and it seems that their shipping is just as efficient.
The bottle of perfume was wrapped in a snow-white box adorned with a luxurious ribbon. What a beautiful presentation to receive as a gift! The square, glass bottle is heavy and bold. It offers a strong presence on a vanity or dressing table.
My Pure delivers a spicy, warm scent that hints at sophistication and feminine power. I spritzed just a small amount on my wrist when I opened the box. Hours later, I could still detect the fragrance. My husband commented that I smelled so good (I didn't tell him it was My Pure, though! It's our little secret, ok?) I used My Pure throughout the weekend and liked the way it lingered without being too stuffy.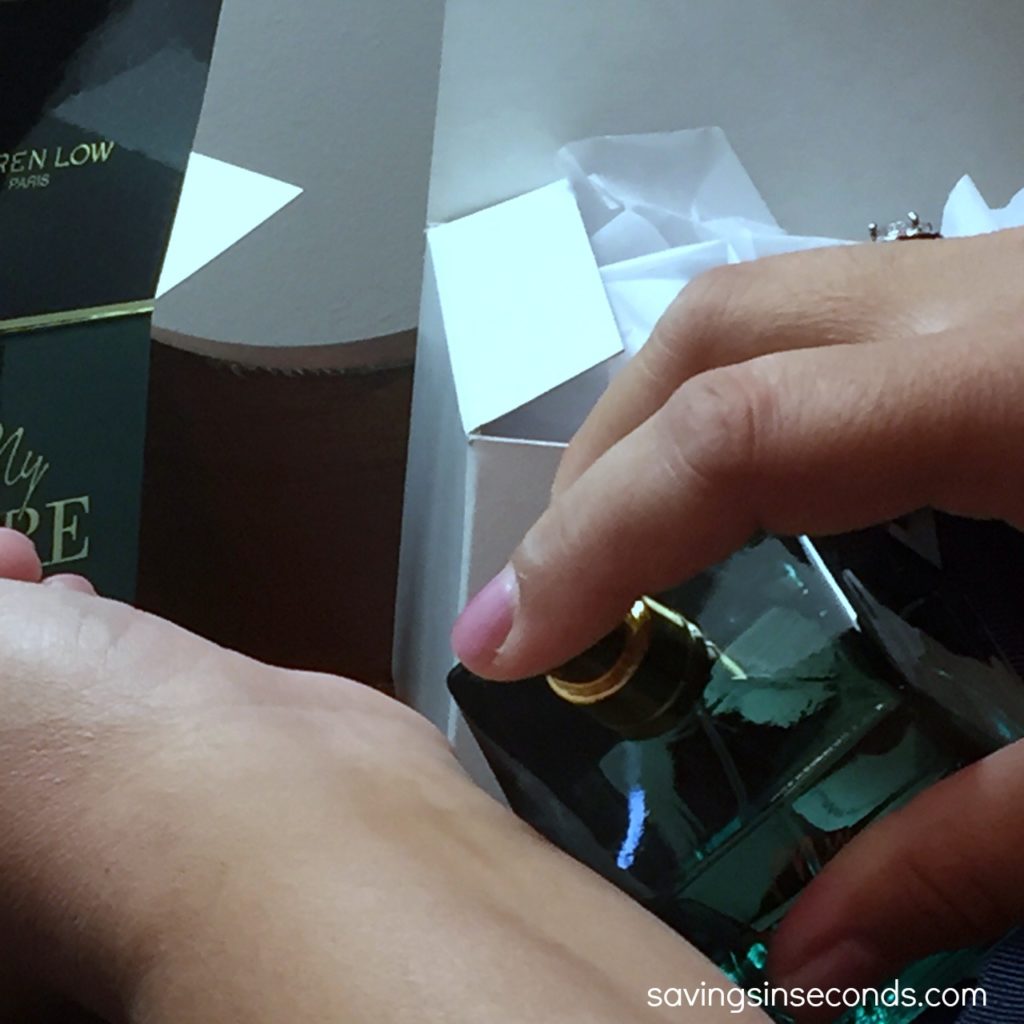 I didn't know that my son was aware that I'd been wearing the perfume. He often covers up with my blankets or snuggles with my sweaters, so I should have known he would notice a new scent. When he asked me what the bottle of My Pure was, I told him then absentmindedly continued what I was doing. A few moments later, the whiff of My Pure overload wafted by me. I caught him in mid-spray, whereupon he confessed that he'd already spritzed at least four or five times. He only wanted the room and his backpack to smell like his mama. I gave him a little hug, safely disarmed him, and put the perfume out of arm's reach. Having a backpack that smells like your mother's perfume might still be acceptable in 2nd grade, right?
Look for My Pure online or at your local Fragrance Outlet!



Powered by BrandBacker.