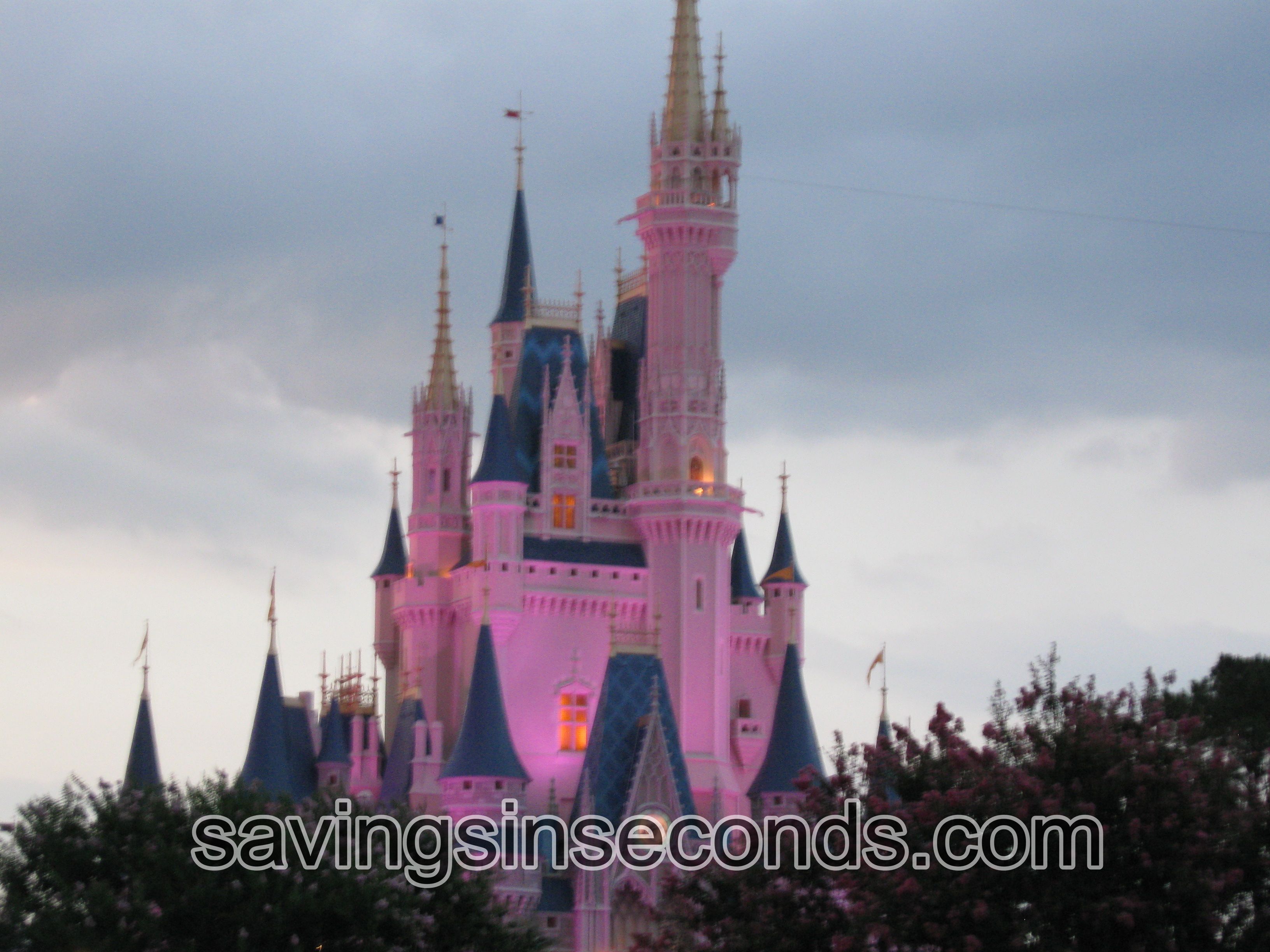 If you told me today that my family could get away for even one day, anywhere in the world, I'd probably choose Disney World.  It's my favorite place to visit!  Of course, I'd love to see Italy, France, England, or someplace beautiful like that.  But right now with my young children, the most fun place for our family is Disney World.  We've visited as a family twice.  The reason I love Disney World is that it's just made for families.  I don't have to worry about my kids talking on the bus, getting excited at a restaurant, or taking them back to the hotel if they get cranky.   When we're walking through the parks, there's nothing inappropriate to see.  We can go anywhere without worrying about it being unsafe for the kiddos.   A professional driver picks us up at the airport, saving us the hassle of renting a car.   Knowing that our meals are prepaid and our transportation is provided allows me to relax.  We usually choose a down day where we just go swimming, go for a walk, and enjoy the grounds of our hotel.   It's always fun at Disney World and we cherish every moment of the trip.

Even though a Disney trip probably isn't in store for us this year, I go to my happy place by reading Disney guidebooks. My favorite is The Unofficial Guide Walt Disney World although I've also used the Birnbaum's guide
. My kids love looking at the Birnbaum's Walt Disney World for Kids
because it is so fun to read. My daughter likes to read the comments to me that are printed throughout the book.  The book also highlights specific features of each attractions, such as which rides are very dark and scary, or which shows have a lot of comedy.  It's a great way to plan a trip in advance.  I like reading these books because they help me to reminisce about our fun trips to Disney World.  I keep a running list of things we'll do on our next trip, too.   I definitely prefer the print books instead of the ebook version because it's so gratifying to flip back and forth through the pages.  I also stay active on Disney online forums and sometimes I even check the lines at the parks, just to see how long I would have to wait to ride Pirates of the Caribbean if I were there.  Can you tell that I'm a Disney junkie?
Where is your favorite place in the world to visit?  Tell me what you like to do there!   If you can't get to your favorite place, what do you do instead?
I'm participating in the #boostyourblog challenge hosted by Saving More Than Me and BloggerPR