Disclosure:  The Kinsa ear thermometer was sent to us for the Holiday Gift Guide.  Opinions shared are mine.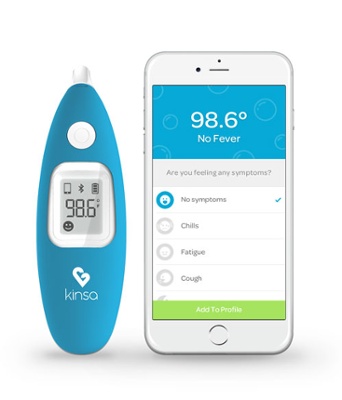 When my babies were little, taking their temperatures was such a tough task!  Trying to get a thermometer under their tiny arms, hold in their ear, or even sweep across the forehead seemed to always stir the child's light fever-induced slumber.   I wish we had owned a Kinsa Smart Ear Thermometer back then.  Taking a temp in one — read that again….ONE!– second would have been a dream!  Well, it's your turn to sleep like a baby.  Take a peek into this treasure of technology!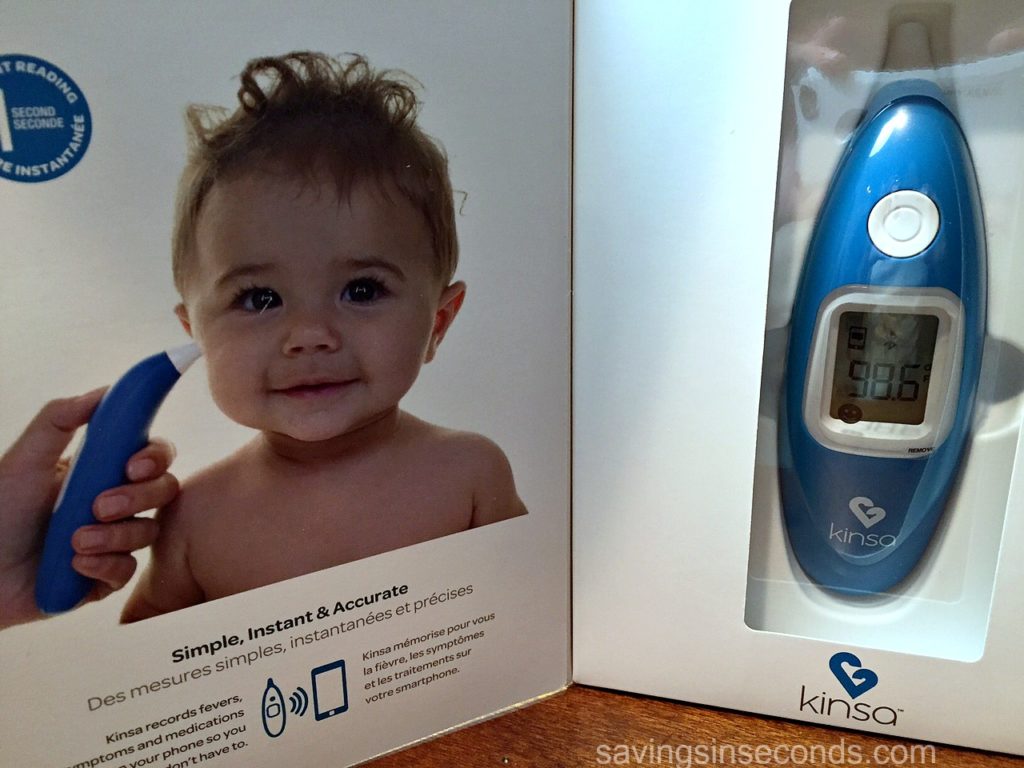 Since the thermometer connects with your phone via Bluetooth, you can have all the data you need for the doctor.  What a big help in the middle of a bleary eyed appointment after a sleepless sick-child night.
Other features I like about the Kinsa Smart Ear Thermometer:
It uses 2 AAA batteries.  I love when devices use normal batteries….and are easy to install.
Also, the batteries are included in the package.  No one wants to find out they need batteries for a thermometer in the middle of the night.
Battery life is up to 2 years.
No worries about having probe covers. Seriously, that's a legitimate relief you may only know if you've ever had the need for probe covers.
Do any of these features resonate with you, too?  We're so happy to feature the Kinsa Smart Ear Thermometer on our Holiday Gift Guide.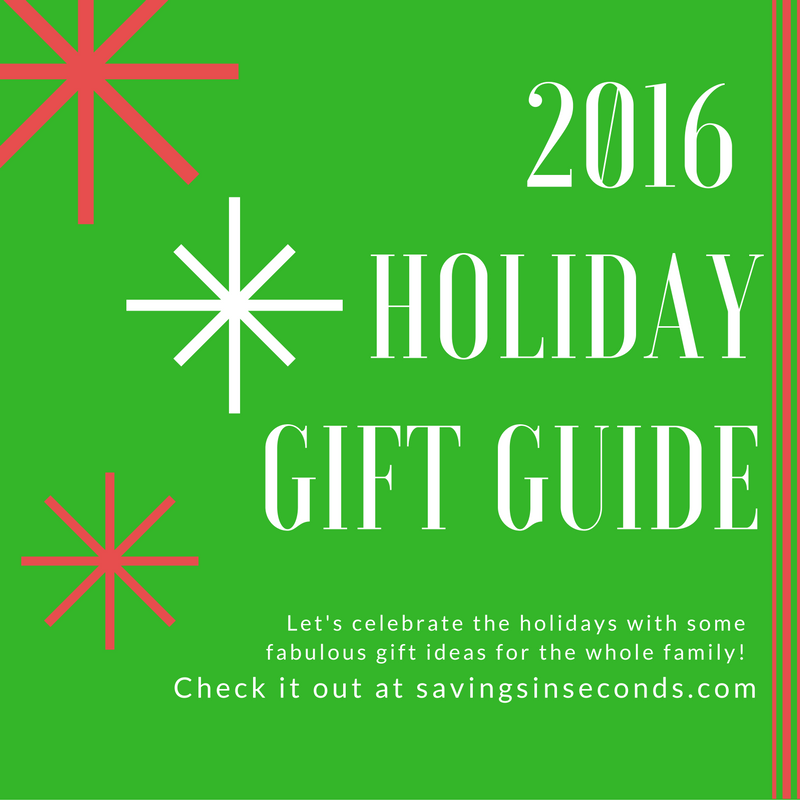 One lucky US reader will win a Kinsa Smart Ear Thermometer.  The giveaway is open to ages 18+. Void where prohibited.  Good luck!