Disclosure: This post contains affiliate links; opinions shared are mine.
Recently, my son and I took a road trip to visit my family in Kentucky.  We took a little adventure to the Kentucky Down Under zoo at Horse Cave, KY.  What a fun, sizzling summer day it was!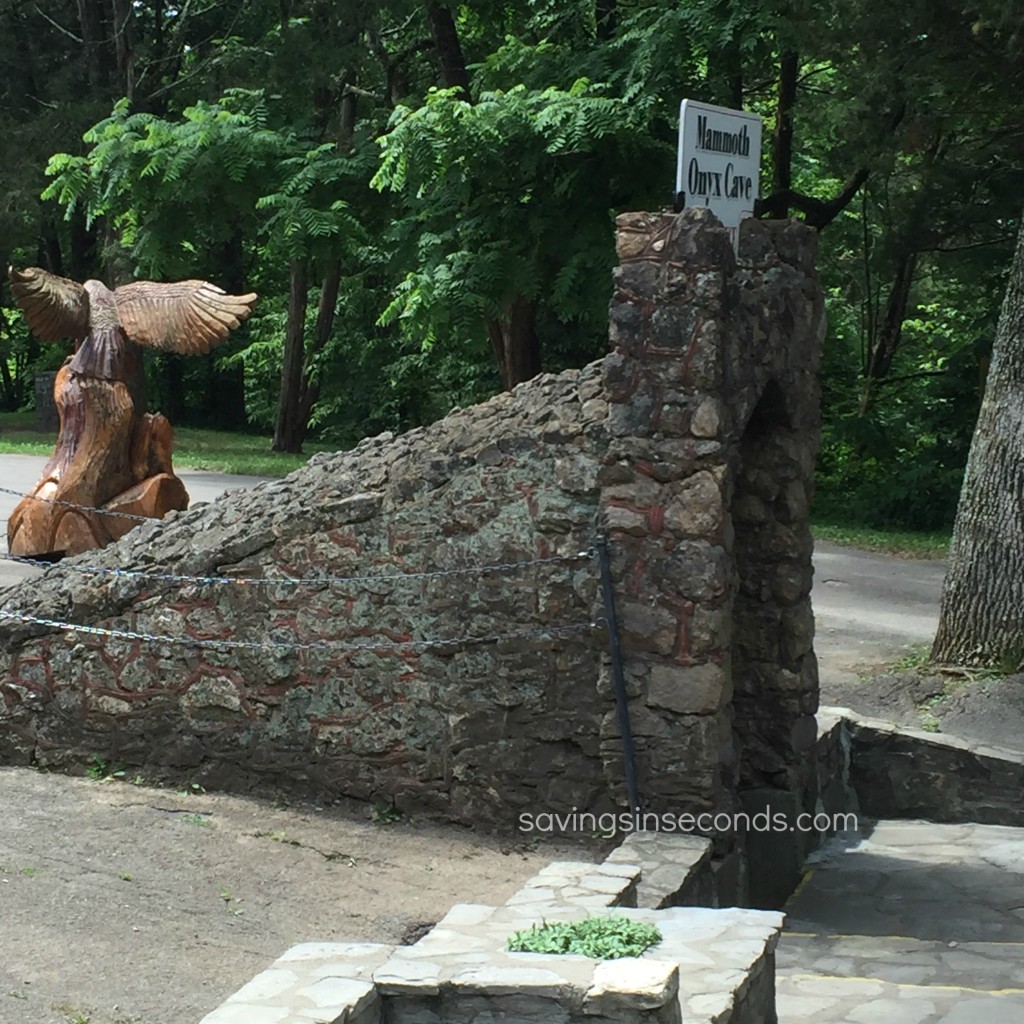 Groupon had a great deal on tickets (change the location to "Horse Cave" to find it.)  I purchased these before we even headed out; redeeming the tickets at the zoo entrance was a breeze. 
We were asked if we wanted to rent a golf cart, which we declined.  Later, there were moments when I found myself wishing for the golf cart! My mom wilted a few times in the heat, and a golf cart would have made it easier for her to get around. The zoo isn't too large, but there are some uphill climbs and it was VERY hot! If you have members of your traveling group who will have a hard time walking 10-15 minutes across a hot park (with relatively few shaded/bench areas) you might want to consider one.
We were assigned a cave tour time slot when we entered, and we had to wait about 20 minutes to join the tour group. While we waited, we explored the gift shop and enjoyed splashing around in the gem mine water troughs.  Before heading in to the cave tour, get a flashlight or a lighted hard hat from the gift shop (they're free to borrow).   My son is 7 years old and didn't have trouble navigating the cave.  Still, I held onto him for dear life.  There were some tricky spots that could definitely be considered dangerous!  It was the first time he'd been inside a cave, so it was rather scary for him.  He could have done without this part of the tour.  On the plus side — it was VERY cool inside the cave, which was a welcome relief from the hot day!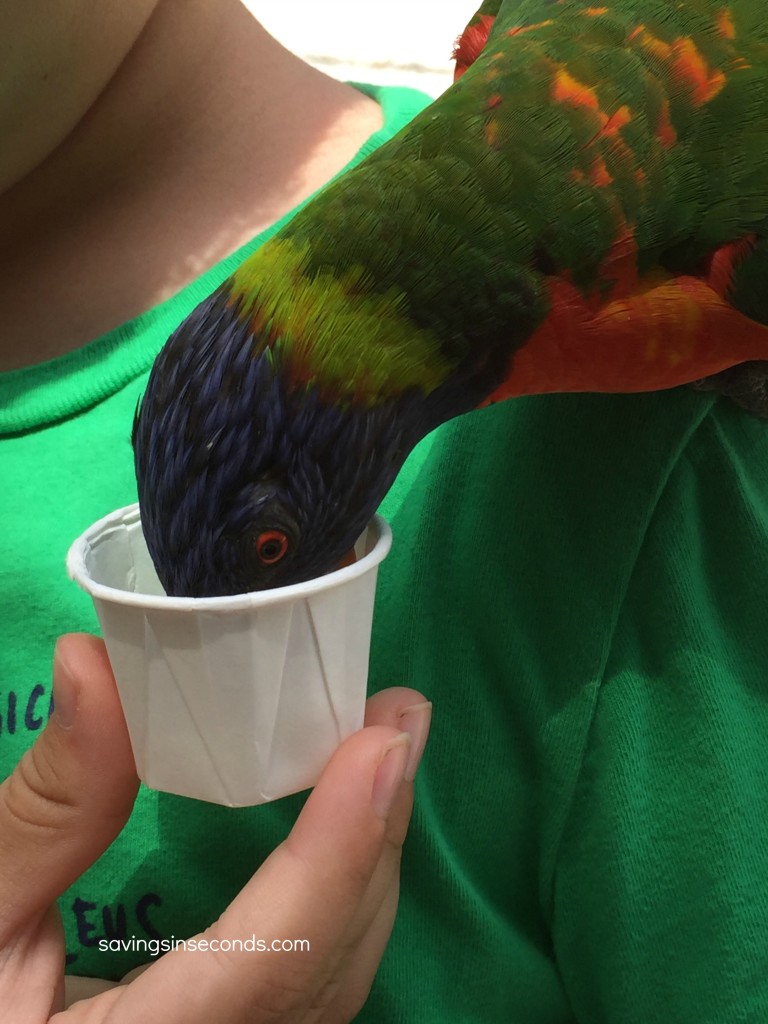 Take several dollars in cash with you to Kentucky Down Under so that you can feed the animals!  The lorikeet house has many beautiful, friendly birds who will happily sit on your shoulder for a sip of nectar.  You do not have to pay to enjoy these areas — but it's more fun!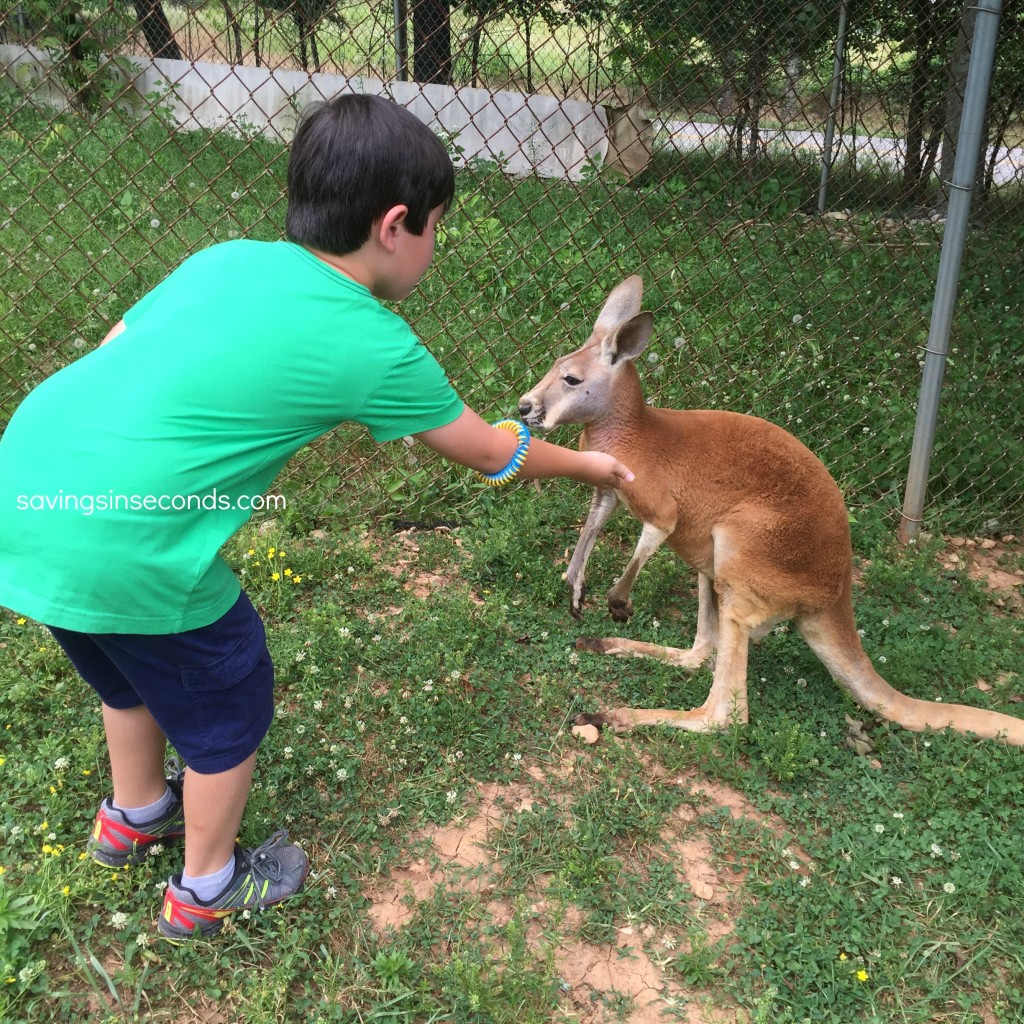 The highlight of the day, of course, was getting to pet kangaroos. There were at least 8 different kangas there, with several babies.  They were all very sweet and gentle.  We were instructed not to pet the animals on their ears or head, and not to hop around them.  As with the other animals in the petting area, you are allowed to feed the kangaroos with the special feed ($1 per cup).  We found that they didn't really want to eat, so you could probably save your money if your kids would rather just pet the animals.  The petting areas included giant turtles, emu, goats, and Patagonian Cavies.
There was a snack bar near the petting area.  We were so blistering hot that we opted to get drive-thru on the way home (so we could sit in the car's AC).  I highly recommend using a good quality bug repellent before heading to Kentucky Down Under, and take plenty of water because it's a decent hike to the exhibits.
Does Kentucky Down Under look like a place you'd like to visit?