Disclosure: I received some of these items to review. The post contains affiliate and referral links. Opinions shared are mine.
It can be hard to convince kids that personal hygiene is important.  After all, brushing teeth and washing armpits takes away from outside play time.  This month, I found a few items that made it easier to get my kids to a presentable state.  Would any of these make it easier to keep kids clean at your house?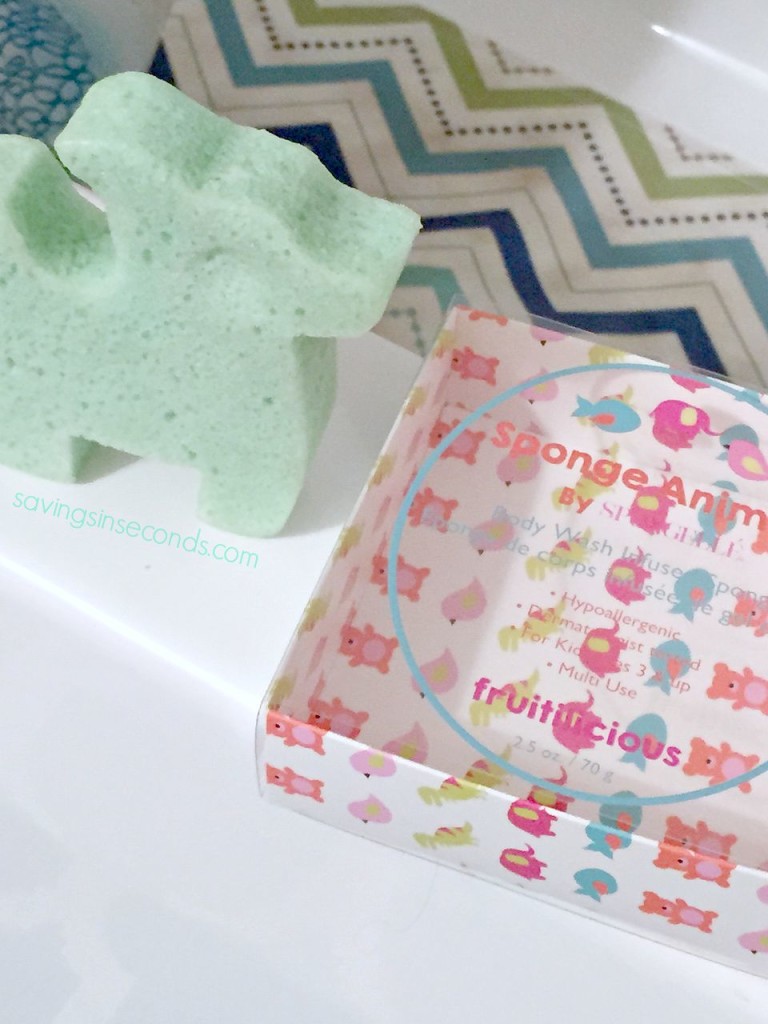 Sponge Animals by Spongelle
I've found that instructions need to be spelled out for shower time.  Unfortunately, they seem to think that soap is an option.   Many times I've had to squirt body wash on the child's washcloth while they move around in the tub, trying to avoid the suds.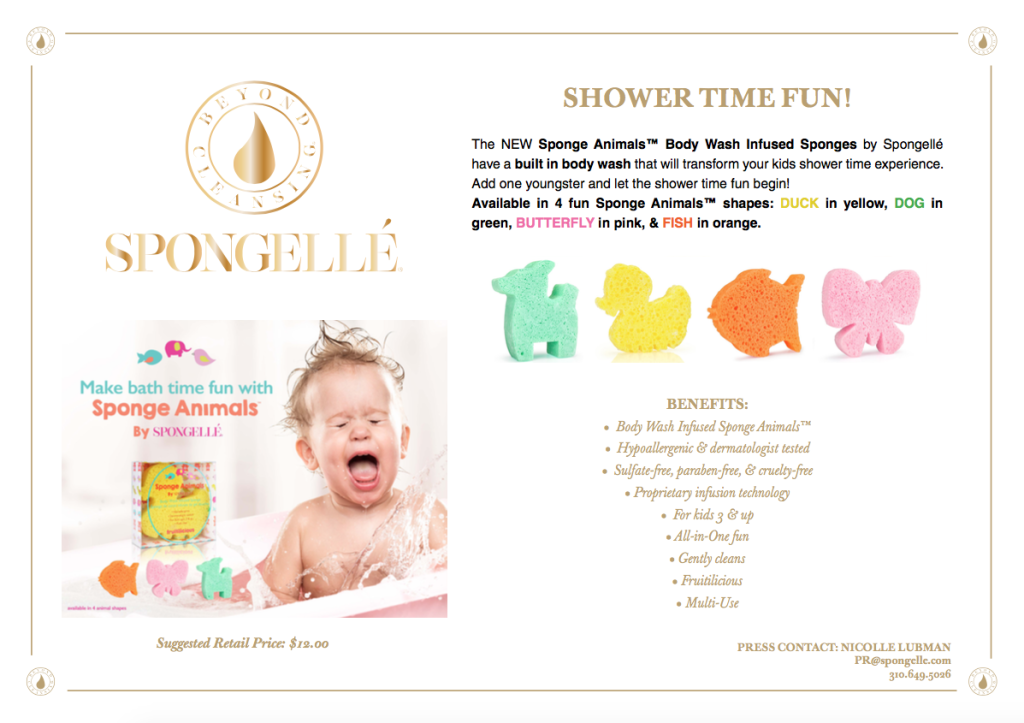 Well, no more!  Sponge Animals by Spongelle completely bypasses the whole step of adding body wash to the equation.  I've used Spongelle's pedi-buffer in the past and loved it.   These cute animals, a logical next step for the brand, are impossible to resist.  They're in adorable shapes, including dog, duck, butterfly, and fish.  You could even have a different one for each child. The beauty of these little cruelty-free sponges, though, lies deep inside their porous animal selves.  Infused with fruitilicious body wash, these sponges are multi-use and get lathery right away. They're soft enough to scrub tender skin, yet get the job done with ease.  I love that the body wash is paraben- and sulfate-free.    Spongelle just made my life that much easier!   Word of warning…make sure you buy one for each child.  I learned the hard way.   To order yours, use code BBLOGGER20 at checkout and get 20% off.  Think Christmas stockings, Easter baskets (bunnies!!!), and beauty bags for teens.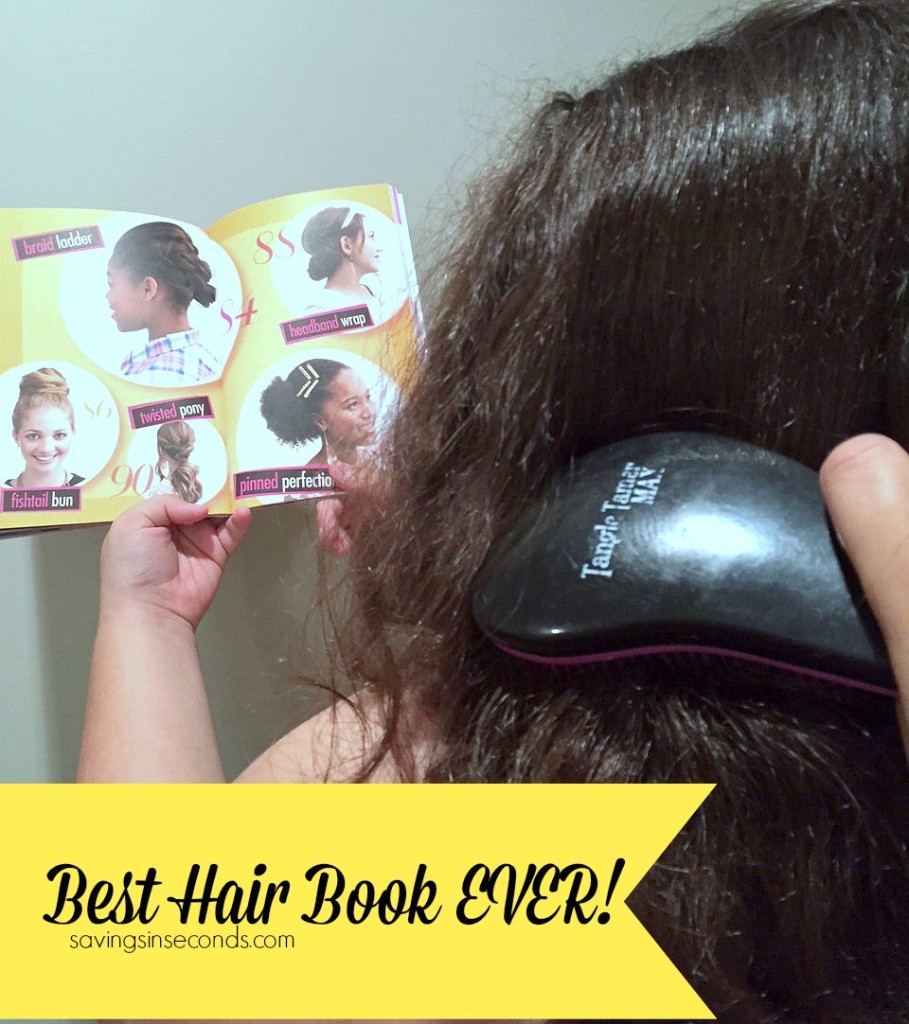 Best Hair Book Ever! from Faithgirlz
After first grade, my daughter refused to allow me to style her hair for school.  I've cringed at the Bride of Frankenstein hairdos that have topped her head.  This year, though, she has made an effort to style her hair in the morning.  Just as I thought, she loves the Best Hair Book Ever!   It's another great title from Faithgirlz that provides practical advice for today's girls.  The book is full of color photos and step-by-step instructions for creating beautiful braids, pretty ponytails, and whimsical waves.   I especially love the way that Faithgirlz features a variety of models, from caucasian to African American, blondes to curly-q redheads.  It's truly a diverse collection of hair styles for girls.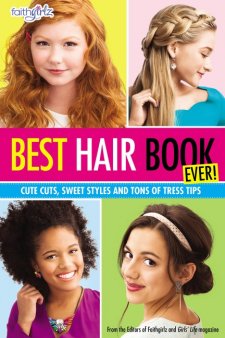 Creative hair-related crafts and DIY projects are sprinkled throughout the pages.   For example, one style tips recommends that girls can use an old t-shirt to absorb excess water from freshly washed hair.  That's a suggestion that any girl can use, and it doesn't cost a penny!   The Best Hair Book Ever!  would inspire a whole night's worth of hair styling. Try it at a sleepover, Girl Scout meeting, or maybe even a girl's Sunday School class.  The only thing that would make it better?  A companion video page that demonstrates how to create these looks.  Look for The Best Hair Book Ever! at your local bookstore and on Amazon.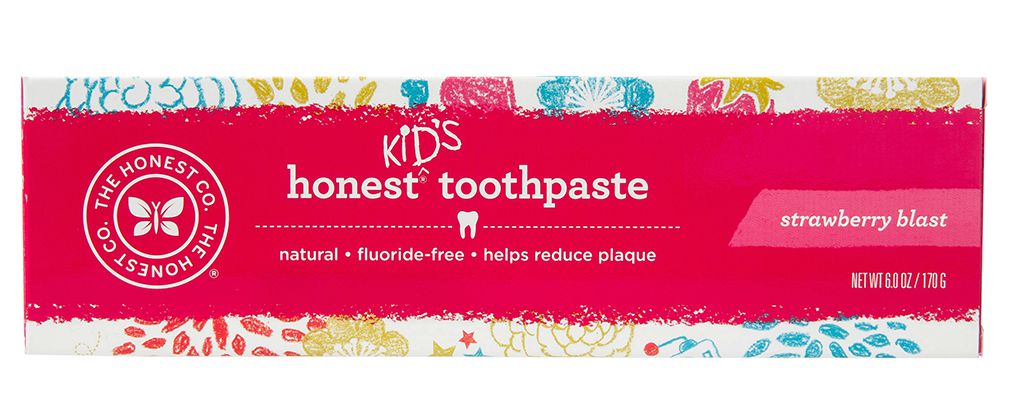 Honest Company toothpaste
After reading about it in several magazines, I finally decided to try the Honest Company.  Yeah, I'm a late bloomer.  So, I ordered a nice bundle of (2 packs of laundry wash, dishwasher packs, bubble bath, and shower gel)  but wanted to try a few other items as well.  To fill out my package, I snagged the bug spray and a tube of the kids' toothpaste.  My son doesn't like mint-flavored toothpaste, and it's hard to find one that is fluoride-free and not minty.  Thankfully, the Strawberry Blast from Honest Company tickles my son's teeth!   Although the strawberry flavor is fairly strong, the paste doesn't have a pink tint.  It contains no artificial colors, sweeteners, or dyes.  It's definitely a buy-again for our family.  I looked around on line and found a $10 off code (ambassador10) which made my entire package for $44.02 shipped.  The regular retail price of my cart would be $94.46 with tax and shipping.  I got an awesome deal to get everything delivered right to my front door for $44!  If you've tried Honest Company, tell me about your favorite product!
Do you struggle with keeping your kids clean and presentable?  Share your tips for keeping your sanity!