Disclosure (in accordance with the FTC's 16 CFR, Part 255:  "Guides Concerning the Use of Endorsements and Testimonials in Advertising"):  Many thanks to Propeller Consulting, LLC for providing this prize for the giveaway.  Choice of winners and opinions are 100% my own and NOT influenced by monetary compensation.  I did receive a sample of the product in exchange for this review and post.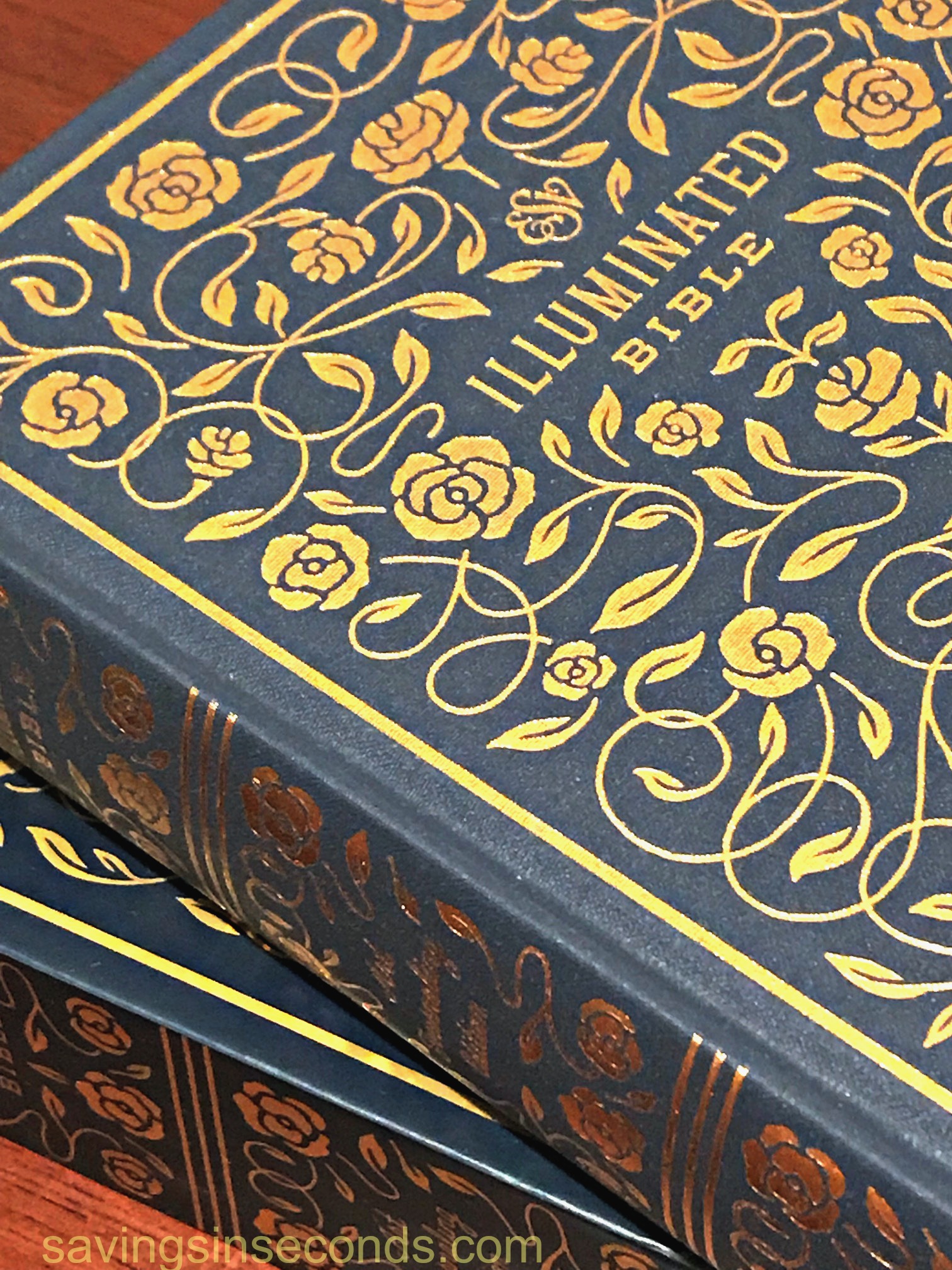 Thanksgiving is a time for blessings and gratitude. Even if you don't live in the US, I hope you'll join your American blogger friends for our Gracious Giveaway.  Family and togetherness is so important to me, yet I also treasure the quiet prayer moments I have as the calendar inches ever toward the holidays.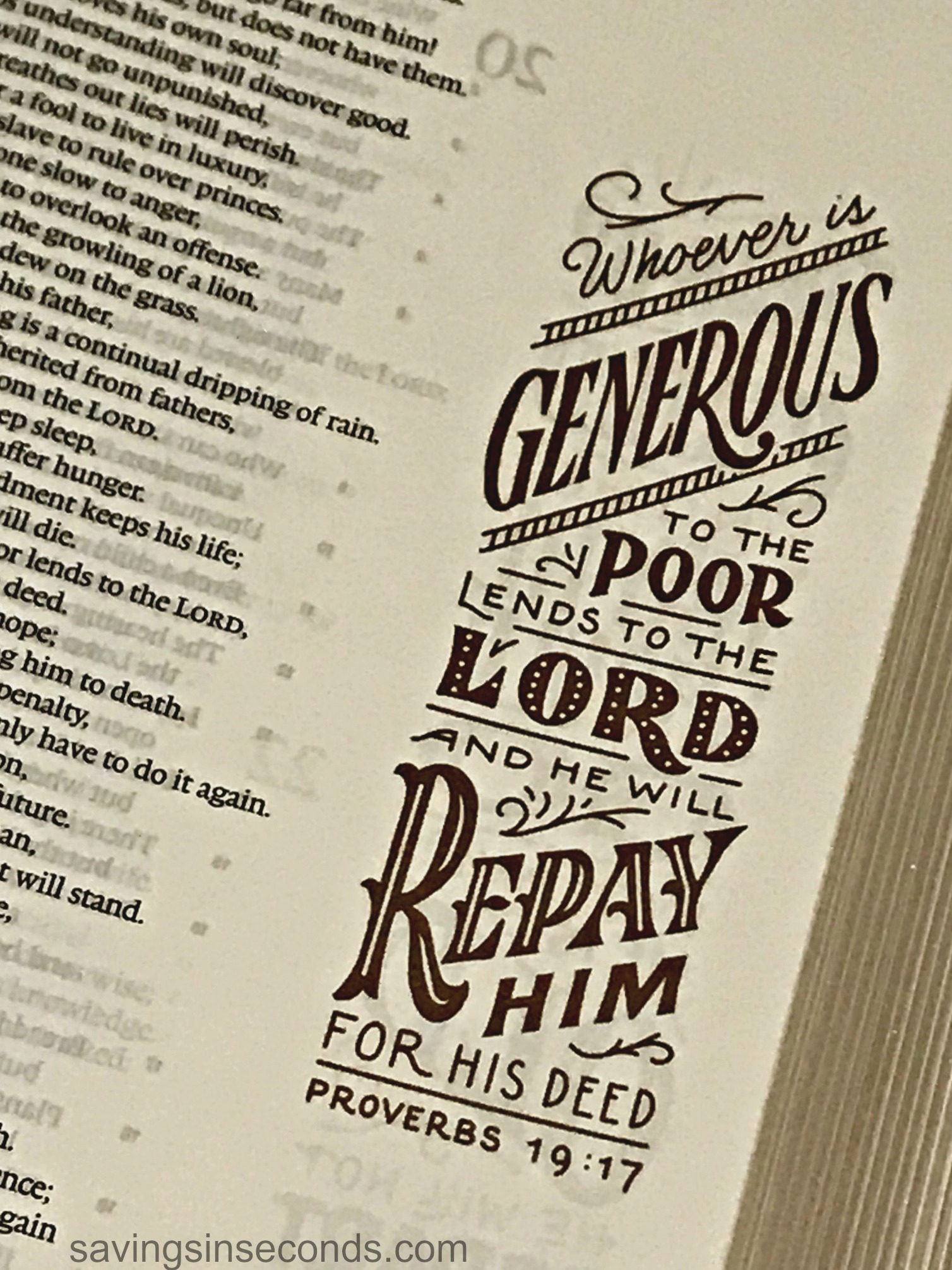 We started a canned food drive at school this week, and it's been wonderful to see my students reach out with hands of generosity.  The food goes to our own students in need, whether they attend our school or another one in the system.  That's such a humbling thing — to realize that the food collected will likely go right into the homes of one of my own students.  I'm reminded of the way Scripture gently moves me to give with a generous spirit.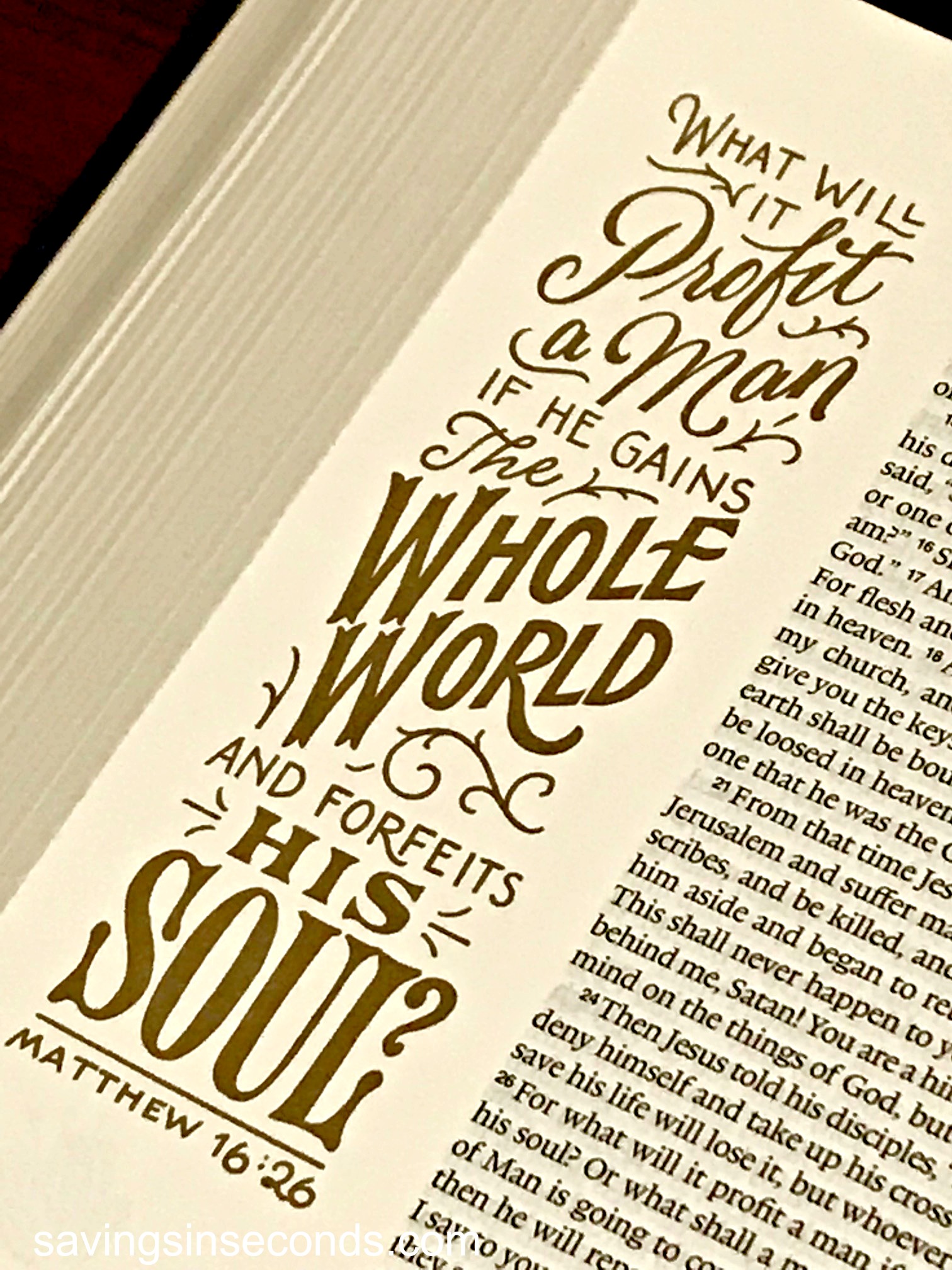 On the other hand, it seems our family is ever-reaching for the next thing.  Another commitment, new clothes, more money….is it really worth the cost?  In this life, it brings stress but sometimes pleasure or momentary satisfaction.  What will it bring for eternity?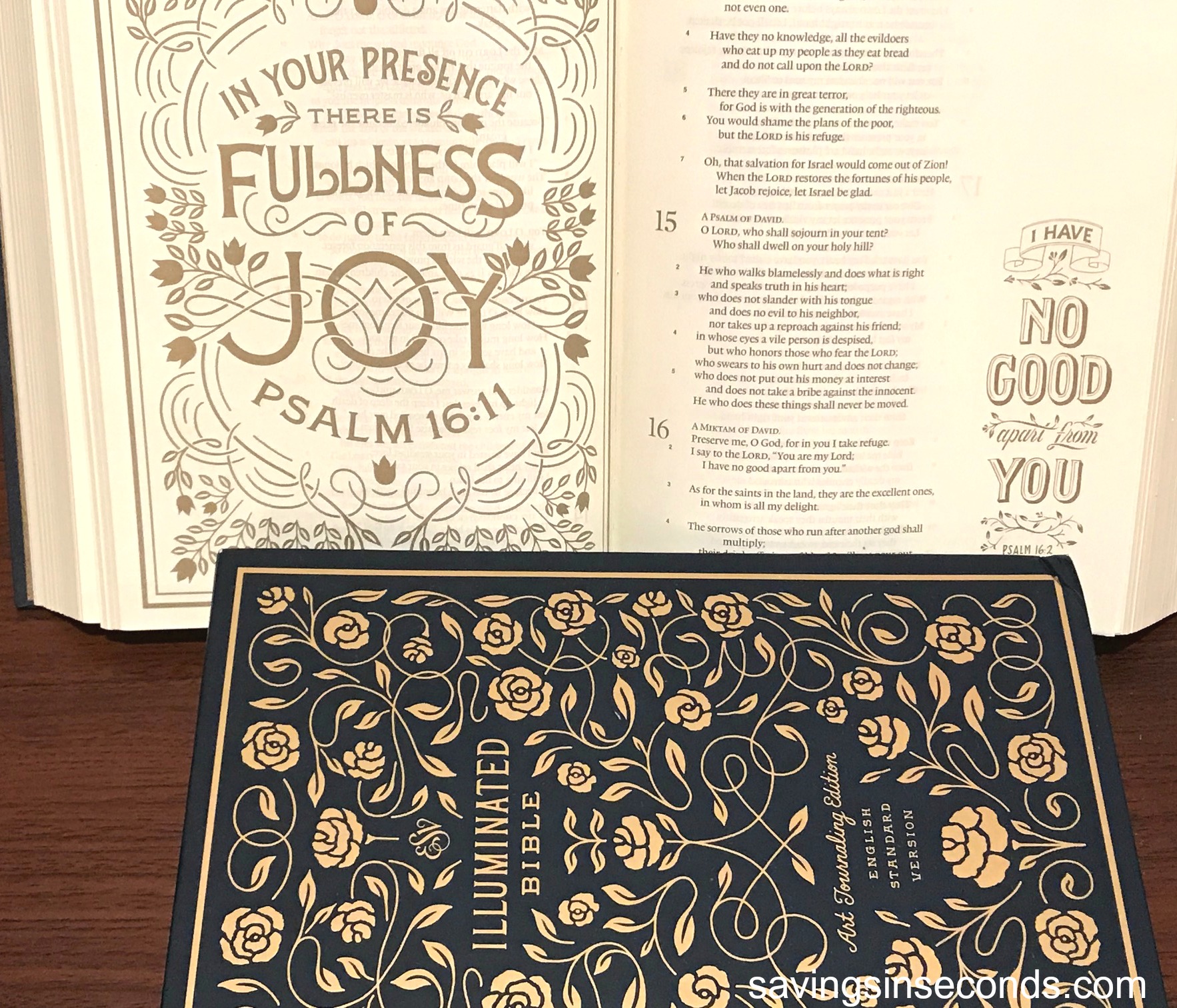 When I was invited to check out the new ESV Illuminated Bible, it was a balm to my weary soul.  The Bible arrived at just the right time.  It's been a tough week at school, and the encouragement I found in these pages was so appreciated.  The cover whispers of elegance; the gold lettering stands out like a beacon with each creamy turn.  For those who love journaling, the wide margins are perfect for adding notes and reflections.  Finally, The Illuminated Bible comes in a lovely hardcase that makes it ideal for gift-giving.