Disclosure: I received this book from Litfuse; post contains affiliate links. Opinions shared are mine.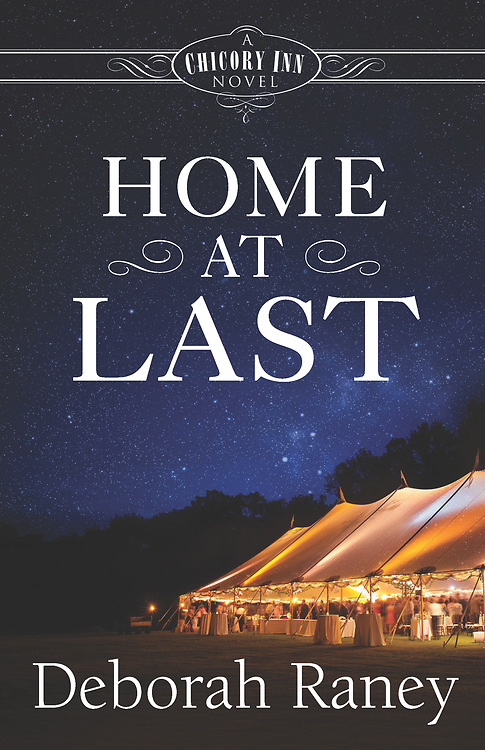 I've enjoyed the Chicory Inn series from Deborah Raney. Like other Christian series novels, this one follows the members of the Whitman family as they grow up and spread their wings. The final chapter in the series, Home at Last, wraps up the saga.
This title was my least favorite in the series, probably because I didn't love the characters. Link was charming as expected, but Shayla left a bad taste in my mouth. She seemed so surly and determined to hate the world because she was biracial. Her frustration with the way other people acted seemed to be mirrored in her own actions. The racial issues presented seemed contrived and cliche. That made it hard for me to really become invested, and I rather hoped she didn't end up with Link. Another problem I had with the book was Audrey's wishy-washy moodiness. Though I've had her back through this series, Home at Last was not her shining moment. Usually I adore main characters by default, so this experience was hard to overcome.
Still, the author's writing skill saved the day. Easy conversations and comfortable at-home moments make the chapters flow right by. I craved cinnamon rolls and homemade bread the whole time I read! The rest of the Whitman crew make appearances to keep things real. I loved the children, who provided moments of lightheartedness to offset the heavy burdens imposed by society. If you're a fan ofed and breakfast style stories that make you want to linger and enjoy an afternoon….pick up a Chicory Inn novel.
Conclude Deborah Raney's Chicory Inn novels with the final book, Home at Last, a story of acceptance, trying to overcome differences, and love. Everything changes for bachelor Link Whitman one icy morning when a child runs into the street and he nearly hits her with his pickup-and then the girl's aunt Shayla enters Link's life. Can Shayla and Link overcome society's view of their differences and find true love? Is there hope of changing the sometimes-ugly world around them into something better for them all?
Join Deborah on Thursday, March 23, for a live author chat party in her Facebook group with fun prizes to be won! Click the graphic below for more details and to RSVP. Hope to see you there-bring a friend or two who loves to read!