Disclosure: Post contains affiliate links. Opinions shared are mine.
First of all, THIS.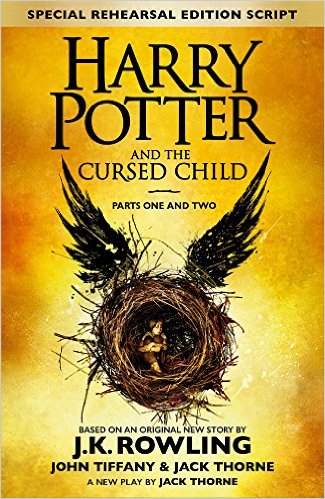 I feel like it's my duty to let you know that there's another HP story coming! I still have friends who are surprised by this news. Friends don't let friends miss amazing stories.
Now that we have that big news out of the way, and hopefully your pre-order is successfully placed, how do you get your Harry Potter fix while you wait it out? Here are some ideas to keep you on your magical toes!
1. Listen to books 1-7 on Audible.  We've been doing this over the summer, and have enjoyed it as much as reading the books.  My son (age 7) is too young to read these on his own, and they're too long for me to read aloud in one month, so the audiobooks have been an excellent solution. While the Harry Potter books are pretty pricey, you can score 2 free titles with an Audible free trial. I kept my subscription after my trial ended, because the Audible fee was much less expensive than one audiobook.
2. Attend one of the many HP parties going on at bookstores. Check with your local bookstore or library to see if they have something planned. I saw this sign at the Barnes and Noble in Johnson City.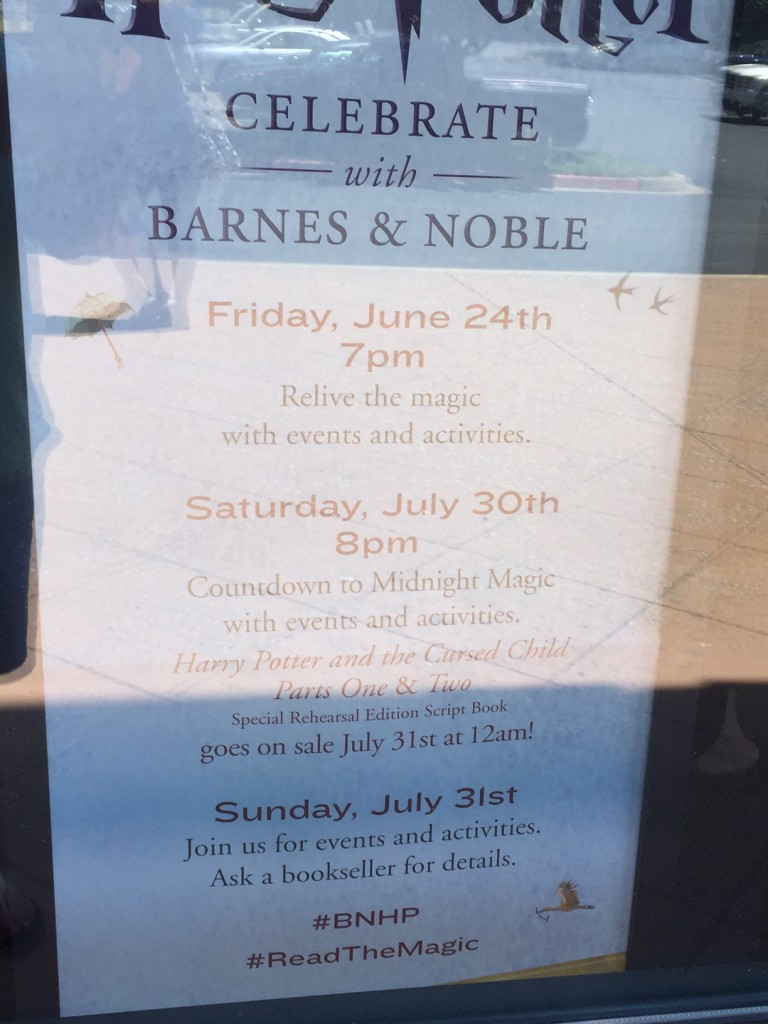 3. Watch the movies! We have a Harry Potter movie marathon at least once a year at our house. The movies come on TV often, so check your local listings. We purchased the 8-DVD collection because we watch them so often.
4. Harry Potter coloring books and illustrated editions bring new life to the stories. This is a surprisingly fun activity to do together, especially as a rainy day activity while you're watching one of the movies!
5. Brush up on your Potterspeak. Spells, foods, and creatures that only exist in the wizarding world can conjure up confusing vocabulary for Muggles. Refresh your memory while you're waiting for Book 8!
One lucky reader will win a $20 Amazon gift card while waiting for the book!
Do you plan to read the new Harry Potter book?