Disclosure: I was compensated for this post. This post also contains affiliate links and I will be compensated if you make a purchase after clicking on my links.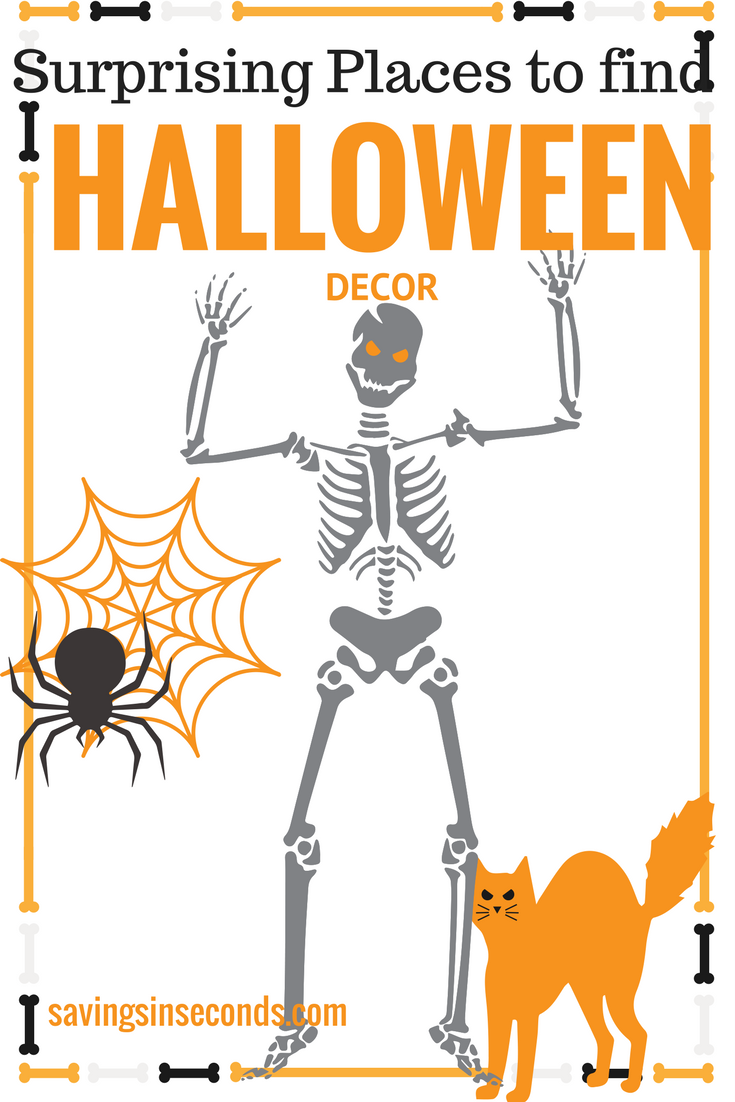 I'd like to be able to make special trips for Halloween decor to create the perfect Spooky-Land for the kids.   As it is, there's barely enough time to get my hair cut; therefore, my home decor purchases are generally impulse buys made while I run other errands.  Here are some surprising places where I've found great holiday decorations at affordable prices.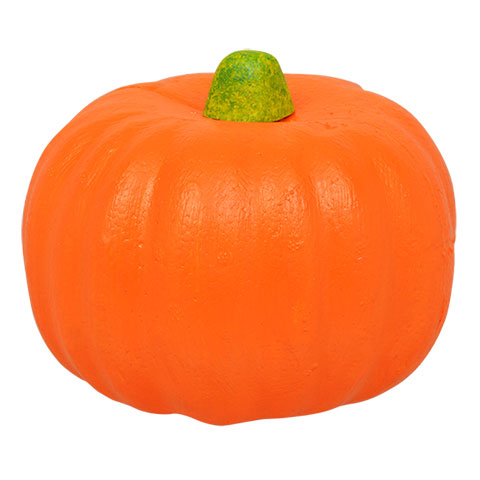 Grab a patch-full of these foam pumpkins at the DollarTree. This little cutie measure 4.5 inches and can be carved to your heart's content.  Make an instant floral arrangement by carving a hole in the top, pop in a small jar or cup, and add flowers.   Prefer your pumpkins pre-decorated?  Go for these 4-inch polyresin cuties.   They'd be adorable lined up on a shelf or windowsill.
I've also had good luck shopping for Halloween decor at the grocery store.  Check in the party supply section or with the seasonal goods.   There's usually a rack with creepy vinyl clings or terrifying tablecloths that are perfect for a little extra gloom to our Halloween festivities.  This is also a great source to find dry ice.  Just a little of that magical substance really ramps up the creep factor for trick-or-treaters!
Finally, check at your local school supply store, especially if you want non-spooky fall decor.  There's often a good variety of fall-related items that aren't scary.  This is the perfect way to set the stage for the younger crowd.
Where do you like to shop for Halloween Decor? 
Thanks to DollarTree for sponsoring this post.