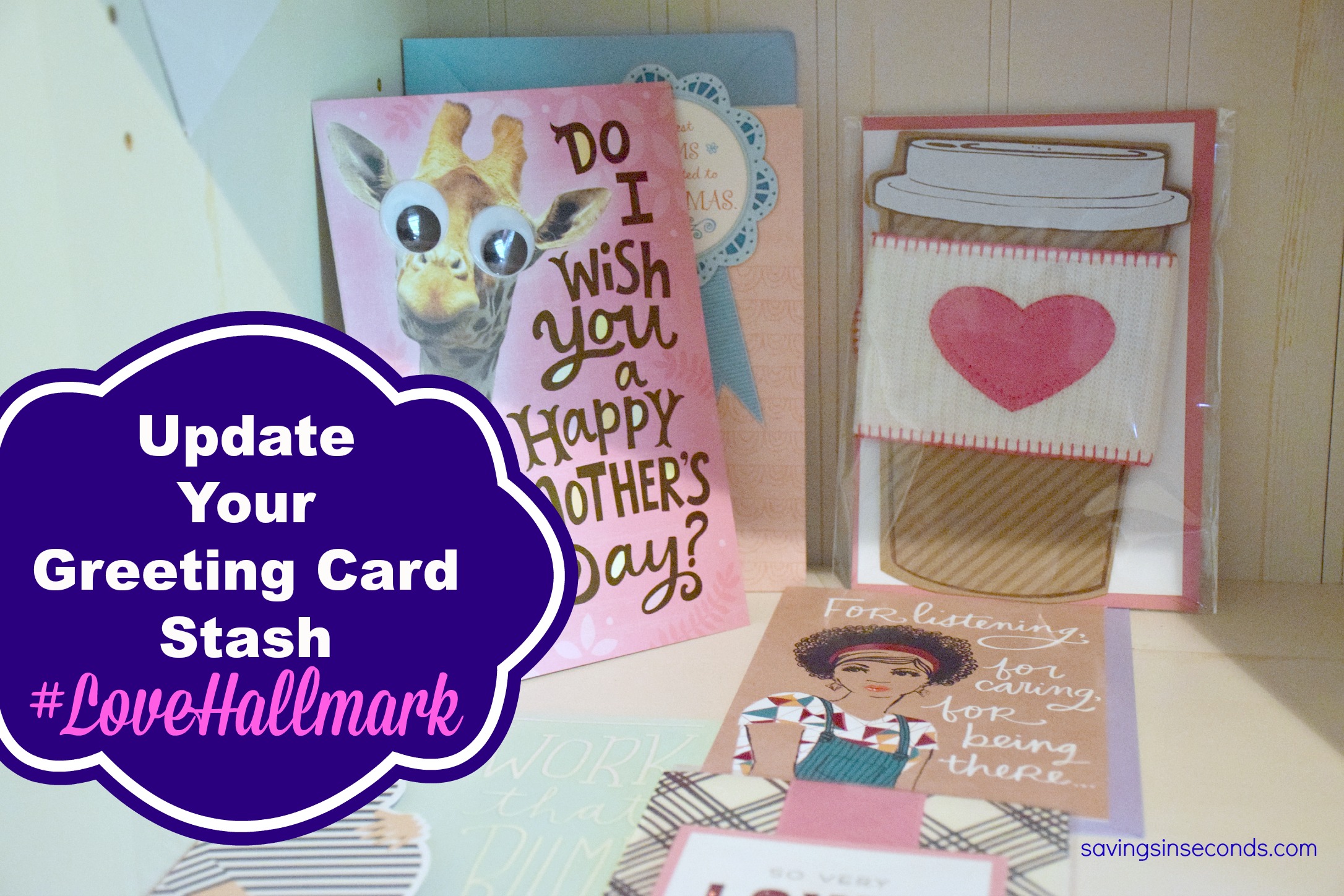 Yay for summer!  Yay for the time to actually tackle some of those things that have been on my to-do list since before my kids were born.  I'm terribly guilty of planning to do something all summer long, then realizing on August 1 that I never even started the list.  This summer, I'm determined to do better.  Even if I have to document the list right here on my site!  Chances are good that you have the same to-do list, so let's accomplish it together.  Hallmark sent me a fabulous mix of awesome cards for Mother's Day.  From funny to heartfelt, you can count on Hallmark to have high-quality greetings waiting for you to send to someone special.
It's great to have earth-friendly ecards, and it's thoughtful to text your BFF and wish her a happy birthday.  An actual paper card, though, makes a huge statement.  Hand-writing a sentiment instead? Even better.  Sign your name without anything digital.  Think about the last e-card you received and remembered.  Hard to put your finger on that?  Now think about the last handwritten card you received.  There's just something special about opening and reading a paper card.  Having a few extras on hand means that you're never unprepared when the occasion arises.  Sometimes I see the perfect card for a friend months before the card is needed. Keeping these cards in a specific place helps me to be ready anytime.  For example, the card with the coffee cup cozy is adorable and makes perfect, practical sense for a Starbucks loving girlfriend.  Grab it and save it!
Whether you stash your extra cards in a greeting card organizer
or in an old shoe box, it's important to get these organized so that you know what you have when the need arises.  Take 5 minutes to make stacks of your cards, according to holiday and event.  If you really want to go crazy, separate the cards that are kid-friendly and those that are for adults.  Throw out any cards that have folded edges or are obviously outdated.
Now that your cards are sorted, you can fill in the gaps.  Keep a sticky-notepad and pen in the box, too. If you need more birthday cards, for example, you can shop with purpose the next time you find yourself in the card aisle.  When you find the perfect card for that special friend, tuck it in your box with a sticky note on the front. With Father's Day coming up, you'll want to have a good selection of cards available for the awesome men in your life.  Hallmark cards are available at their stores and at many stores nationwide.