Disclosure:  I'm a Cents of Style affiliate and partnered with them for this post. Post contains affiliate links; if you make a purchase, I may earn a commission. Opinions shared are mine.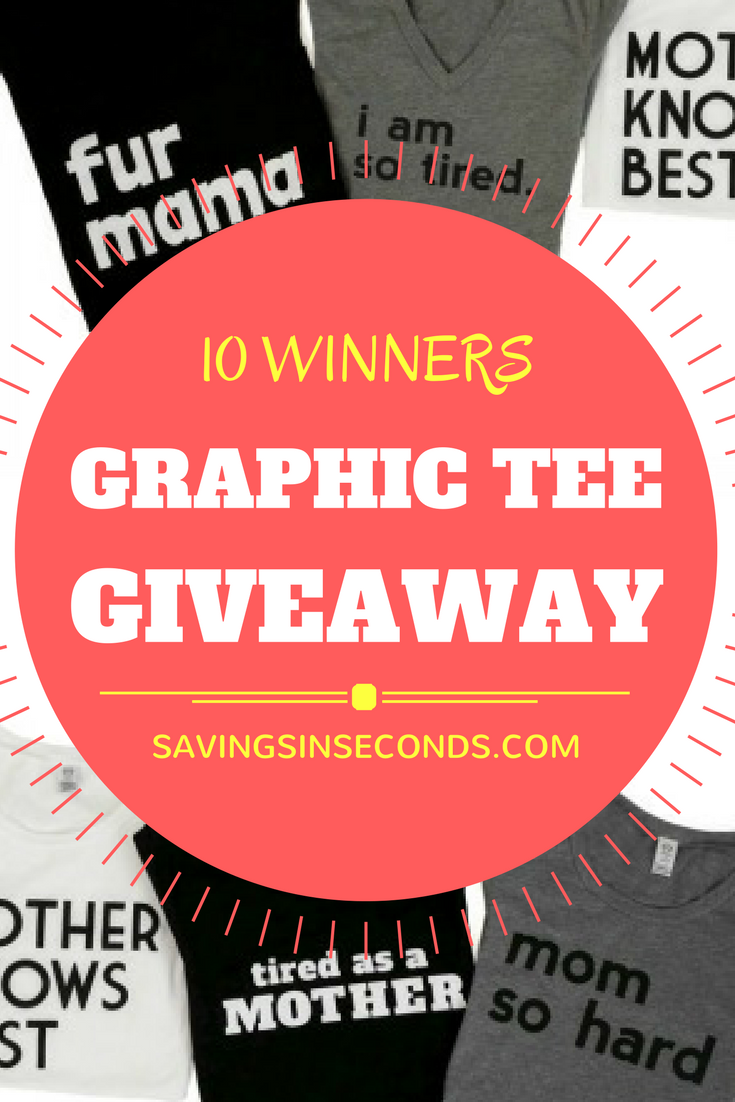 Cents of Style offers a great graphic t-shirt assortment. I own several and get compliments every time I wear them.  Now you have the chance to win one of 10 shirts in this quick giveaway! 
The shirts come in a rainbow of colors.  My favorite is that deep wine shade. It's perfect for fall and looks amazing with jeans!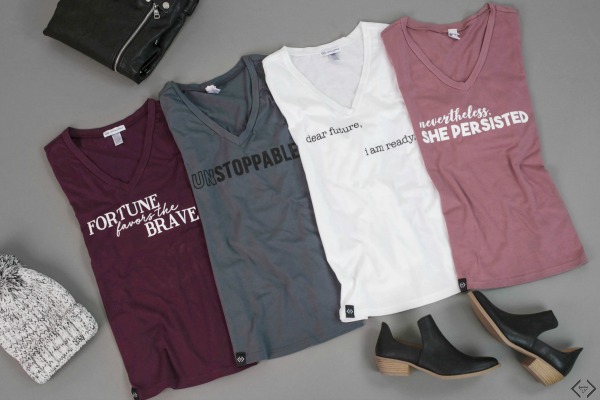 The graphic tee is surprisingly versatile.  It's fun weekend wear, and you can also dress up the tee with a cute kimono, swingy vest, or a long necklace.  These shirts are so soft that they could also be worn to bed!   I'm a larger size girl (XL please) and really like that these shirts have feminine lines rather than looking boxy.  Worried that you'll be too cold in the short sleeves?  Wear it with a blanket scarf, or grab one of the raglan tees.  Long sleeves are also available!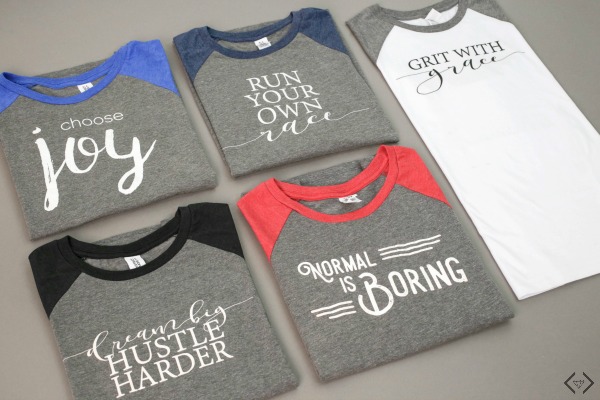 The fun part of wearing a graphic tee is getting to show a little of your personality right on your shirt.  Whether you go for inspirational or a snarky grammar correction, this shirt is a passive way to let people know where you stand.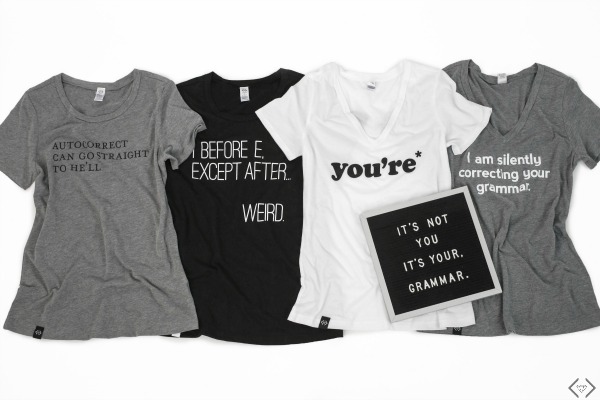 We were excited that Savings in Seconds was selected to be one of the partners for this graphic t-shirt giveaway.  CLICK HERE TO ENTER!  Giveaway ends Friday, October 27, 2017 at midnight MDT. Form must be completed by then for valid entry. Winners will be notified no later than Tuesday, October 31, 2017. Winners will then need to provide Cents of Style with their graphic t-shirt selection, size preference, and shipping address by November 3, 2017 to claim their prize, otherwise prizes will be forfeited by winner.  Thanks to Cents of Style for handling all the giveaway details!