Disclaimer: This is a sponsored conversation written by me on behalf of Finish®. The opinions and text are all mine.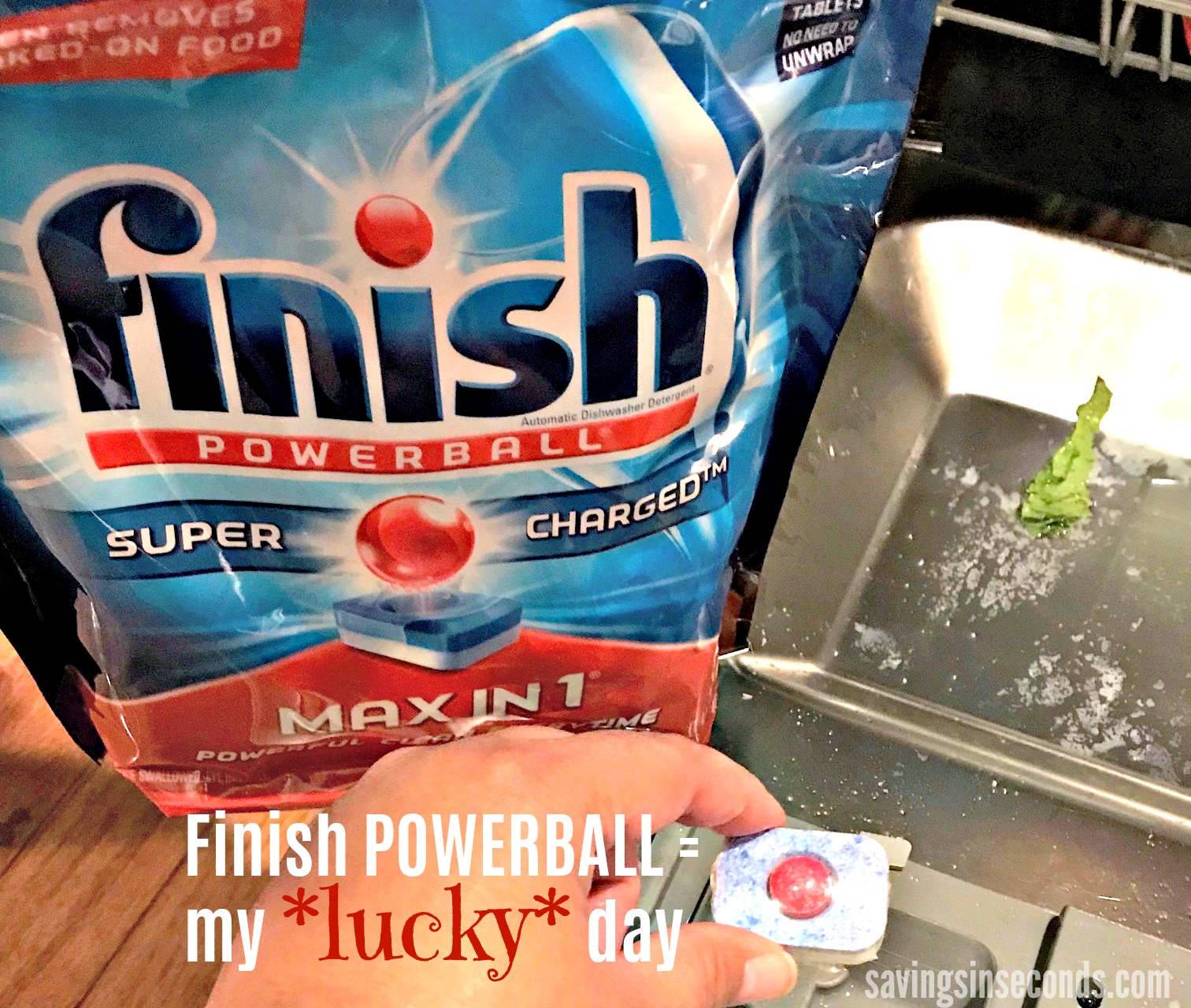 A domestic goddess, I am not.  If I won the lottery, I'd gladly pay a full-time housekeeper to busy herself with the dishes, dusting, and such things.  Need evidence?  It took me a year to figure out that the green "low rinse" indicator light on my dishwasher did NOT mean I was using an eco-friendly setting. Instead, it was trying to tell me that my dishes craved Dishwasher Rinse Aid.
When we were at Target this week, my daughter and I picked up some Finish Powerball Max and Jet Dry Dishwasher Rinse Aid in the cleaning and home goods aisle.  When you shop at Target between 10/30/17-12/21/17, get a $5 e-Movie cash reward when you buy 2 Finish dish products in a single transaction at Target (for a limited time). Then, snap a picture of your receipt and redeem it for a $5 e-Movie cash reward.  I'd rather watch a movie than worry about the dishes any day.  Have you noticed that there always seems to be a great offer going on in Target's cleaning product aisle?
Since my girl is learning to cook, she volunteered to make her famous Breakfast-for-Dinner menu on Sunday evening.  Those dishes inspired us to put Finish to the test.   Guess we were feeling lucky….you know, because of the whole Powerball thing.
My nonstick pan is nearing the end of its life, so this is what we were left with at the end of the night.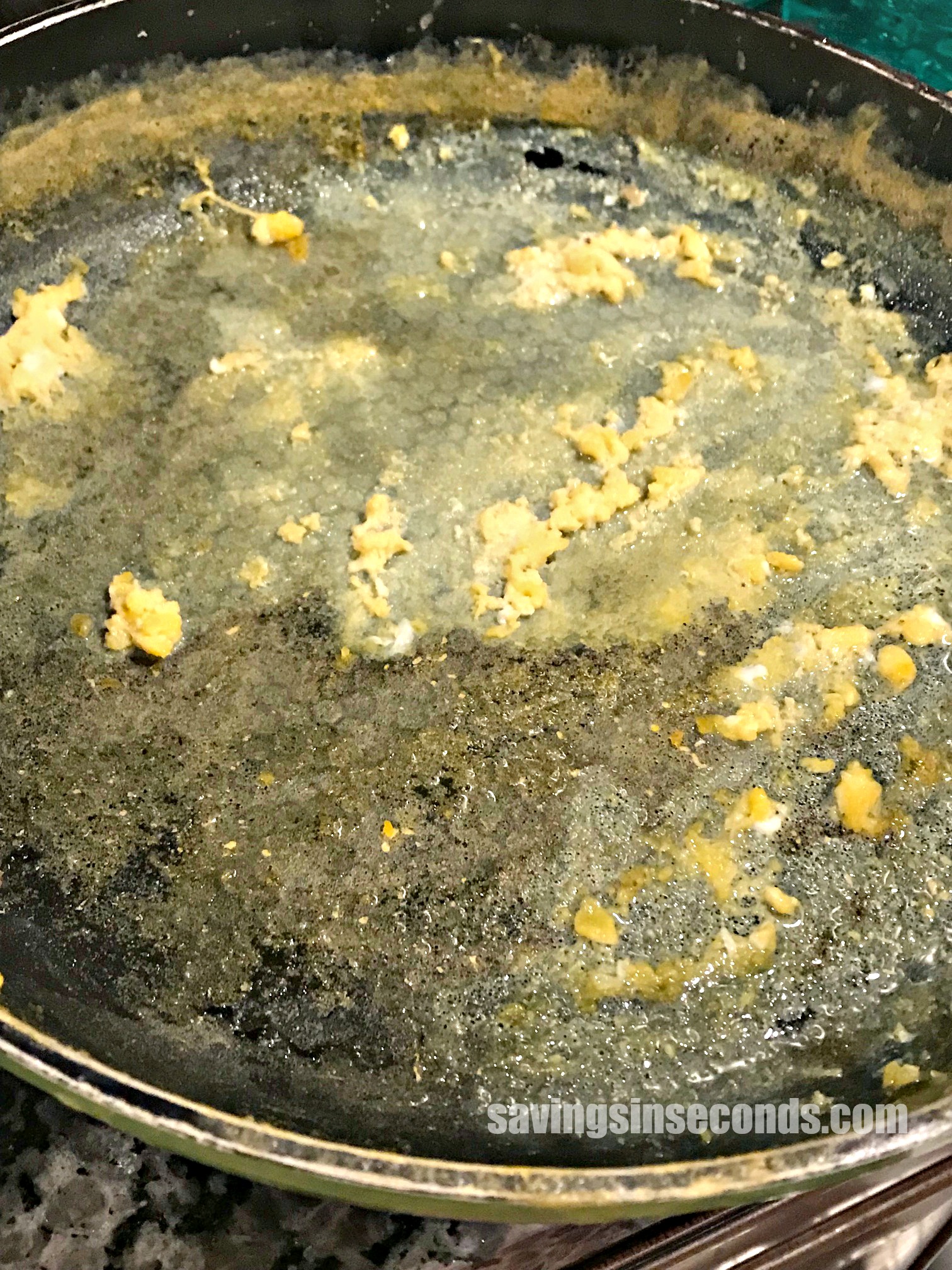 Fortunately for me, the dishes are part of her chore list!  Fortunately for her, Finish overcomes the hereditary lack of domesticity.
First, she soaked the pan in hot water while she loaded the rest of the dishes.  Then she added the egg pan to the dishwasher.  I reminded her that dishwasher jets point upward, so the pan should face downward.  As far as I can tell, the universe is plotting against us with all the forces of gravity and baked-on egg.
As I filled the little compartment with Rinse Aid, my daughter noted that she never knew what that little dial was for.  Oh, dear.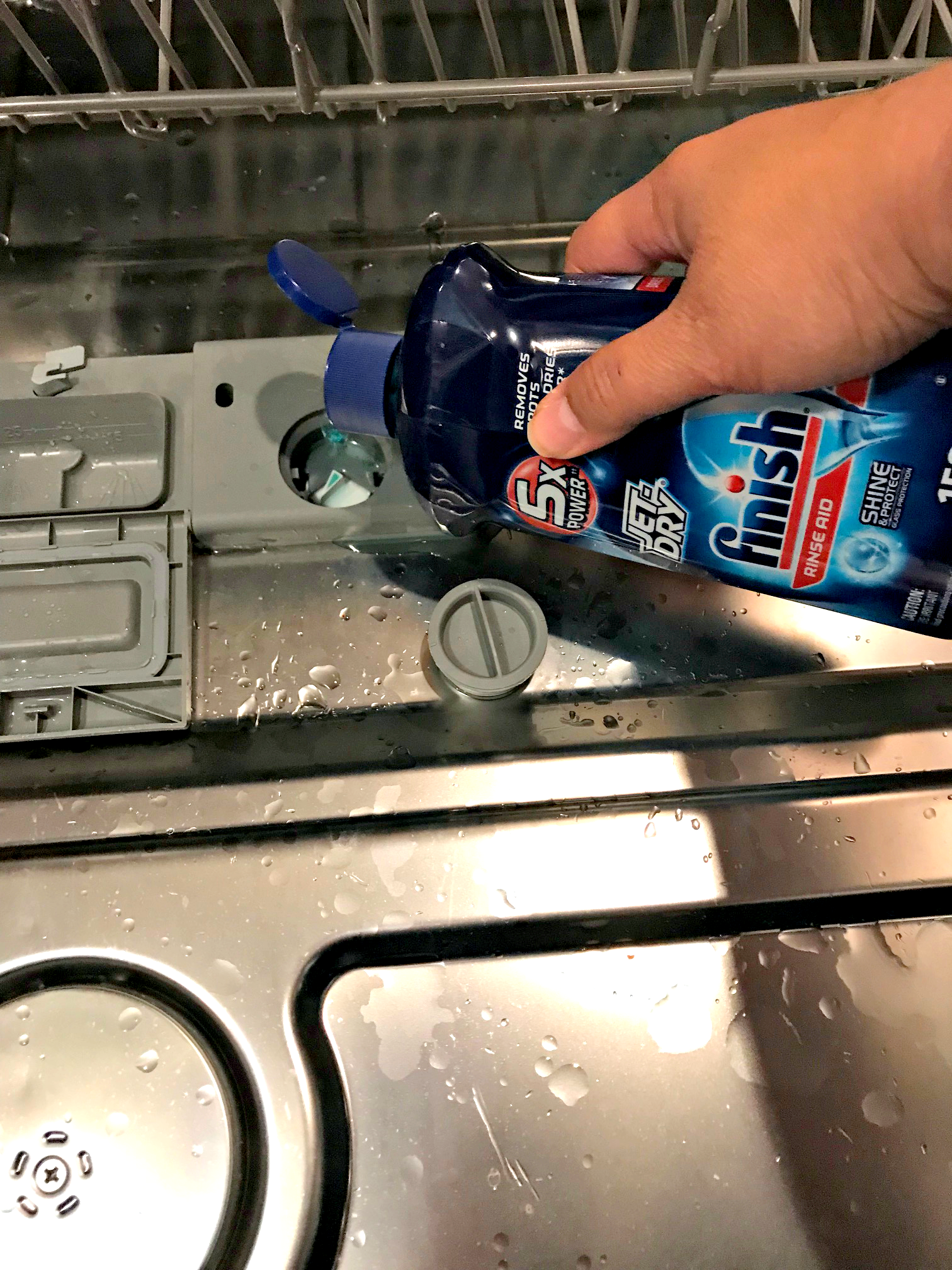 Our dishwasher makes some pretty convincing noises as it cleans.  We heard the hum and chug of churning water as Finish worked its magic.  Meanwhile, we watched a couple of Little House on the Prairie episodes.  It seems like Ma is always washing dishes by hand on that show, doesn't it?  Lucky we didn't have to do that!
These products did a remarkable job of getting the dried egg crust off the pan and leaving behind a lovely shine. Finish is known for its "unbeatable clean*" which can even get my teenage girl's chores finished better, as well as providing 25% more loads**!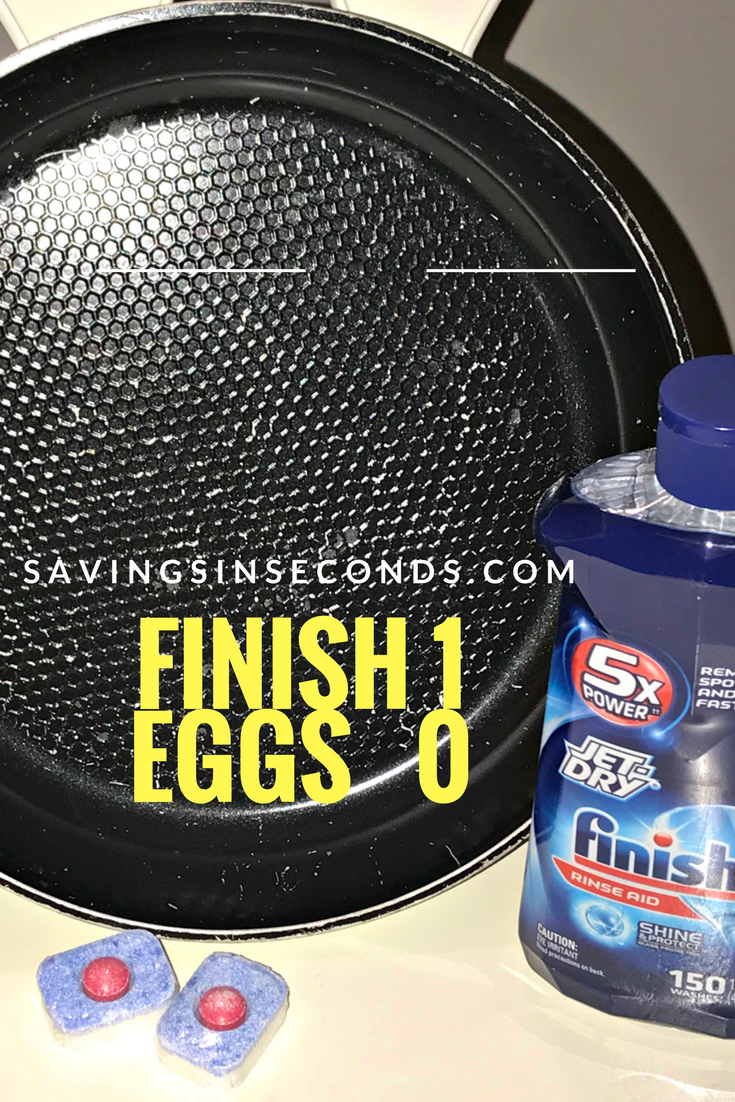 I'm convinced by Finish Jet-Dry Rinse Aid's 5x power action and its delivery of a great shine. It's nice to know that the Rinse Aid is safe for septic tanks, too, since that's what we have.
Next time you're in Target, take a trip down to the Finish products and take advantage of the e-Movie offer.  Let Finish do the dishes so you can relax and watch a movie!
*vs Cascade Premium
**Based on retail pack size comparison of Finish® Quantum Max® and Cascade Platinum. Cascade Platinum is a registered trademark of P&G.