Disclosure: I'm a Parragon VIP Book Blogger and received these books free. Opinions shared are mine.
The best Christmas gifts are those that keep the kids interested for longer than a few minutes.  You know what I mean! My son still remembers the Christmas 2 years ago when his mini-drone helicopter stayed in the air for about 6 seconds, then crashed to the ground. We could never figure out how to keep the tiny propeller blades in, so he never played with it again. By contrast, my children always enjoyed artistic toys.  A pack of stickers and a new notepad could entertain them for hours!  They still love getting new coloring materials, sketch books, and how-to draw books. Parragon has a great assortment of activity books, and even books that appeal to the new Disney Pixar Coco fans!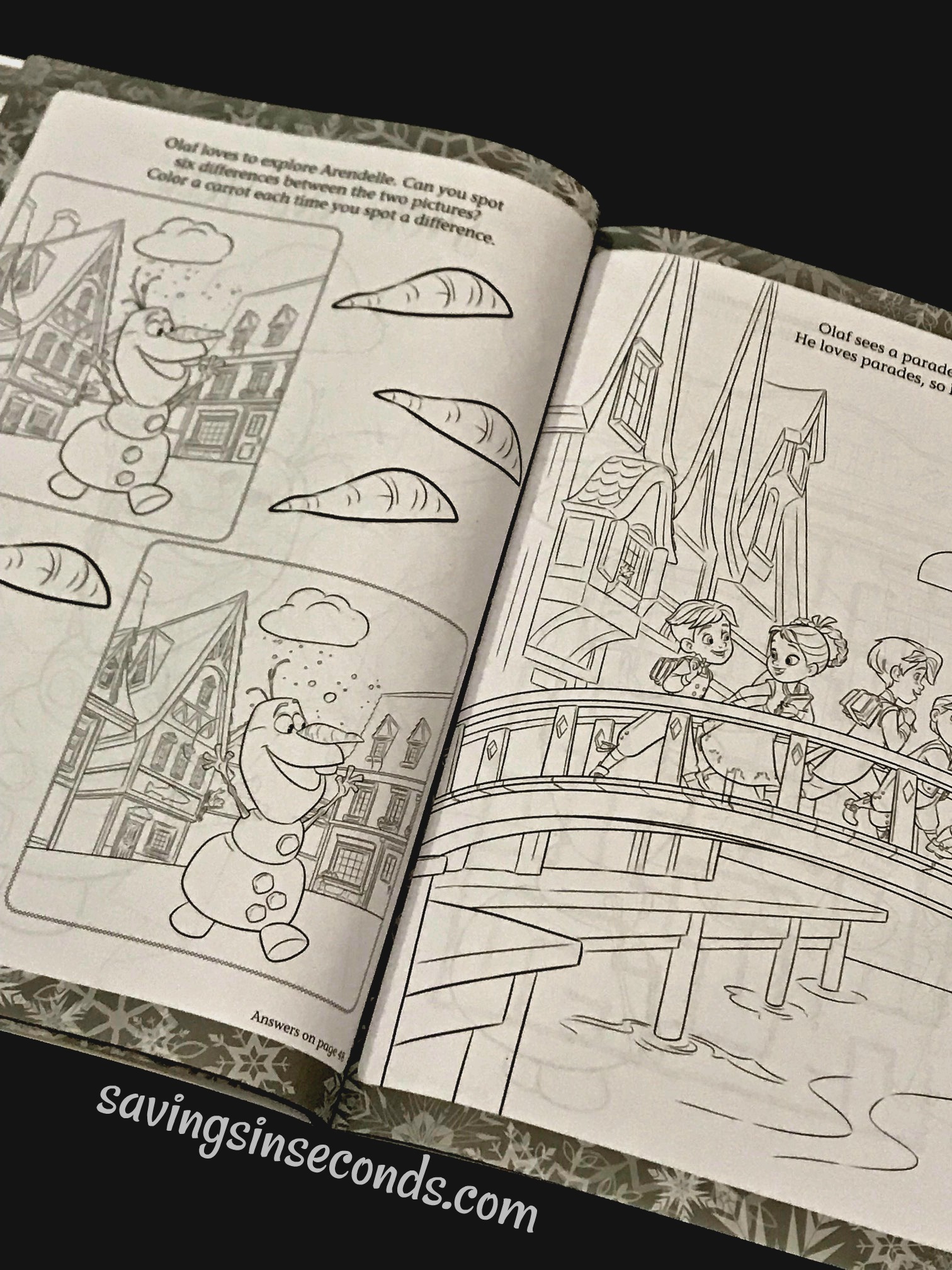 If it's been too long since you enjoyed a good Olaf moment, check out Disney Olaf's Frozen Adventure.   This paperback comes with crayons that little hands can easily hold, plus a plastic crayon keeper right in the cover.  The crayons even have snowflakes as decorations!  The inner pages include blackline coloring pages and simple one-step activities.  There's a little text involved, which is a good introduction for early readers. When my son was very young, he used to wish for "homework" to work on while his older sister was completing her schoolwork. If you have the same issue, give the kids one of these pages as "homework" while the older kids slave away on multiplication problems.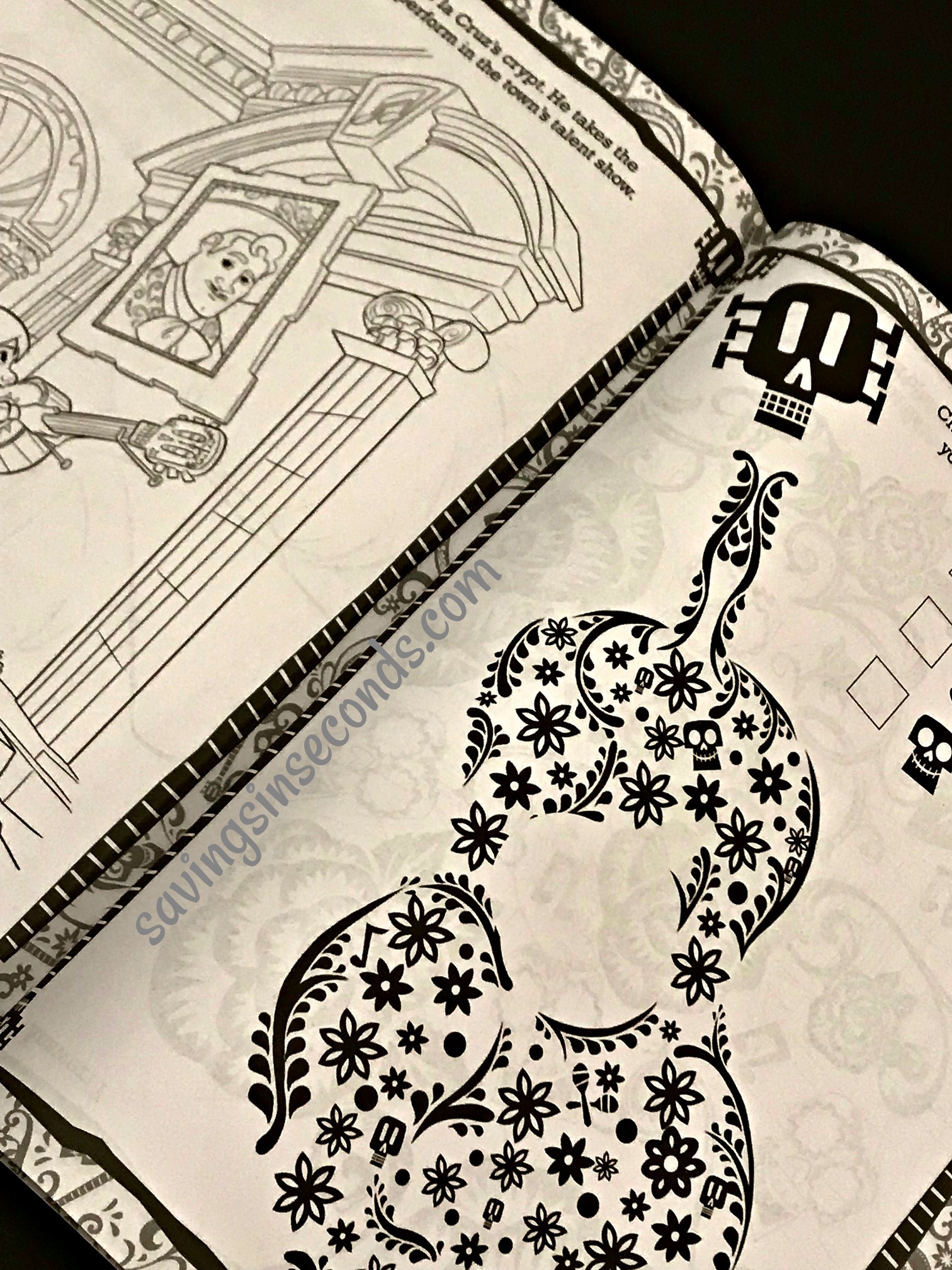 Another traditional activity book is Disney Pixar Coco Friends Forever.  I liked using pages like this as Thank You cards for family members.  My kids used to color on the page, then write a simple "Thank You" note with their name in the top corner.  It was a way for faraway loved ones to see what my kids were doing over the holidays.  These simple notes are easy to tuck in an envelope, too.  Friends Forever has plenty of coloring pages that can be used for just this purpose.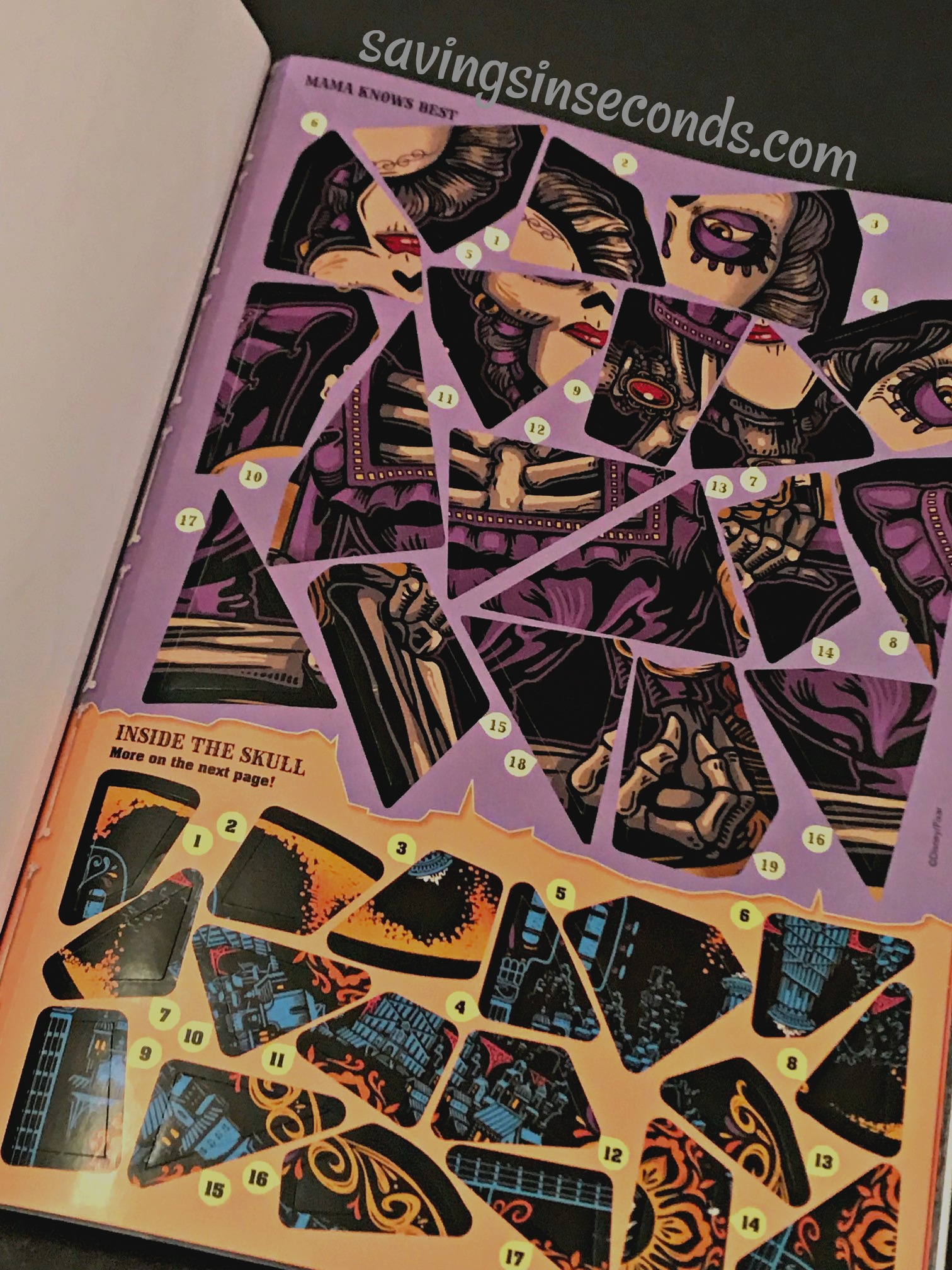 For children who are able to recognize numbers, Disney Pixar Coco Mosaic Sticker by Numbers provides the additional challenge of a mosaic.  The stickers are simple to identify and arrange, due to their clean lines and shapes.  Activity books like this used to get us through quiet settings like doctor's appointments and church sermons!  My kids loved to focus on creating an image, and it's so rewarding when the picture is finished.  Hand-eye coordination is a difficult skill to master for little ones.  Mosaic stickers like this also encourage children to use fine motor skills.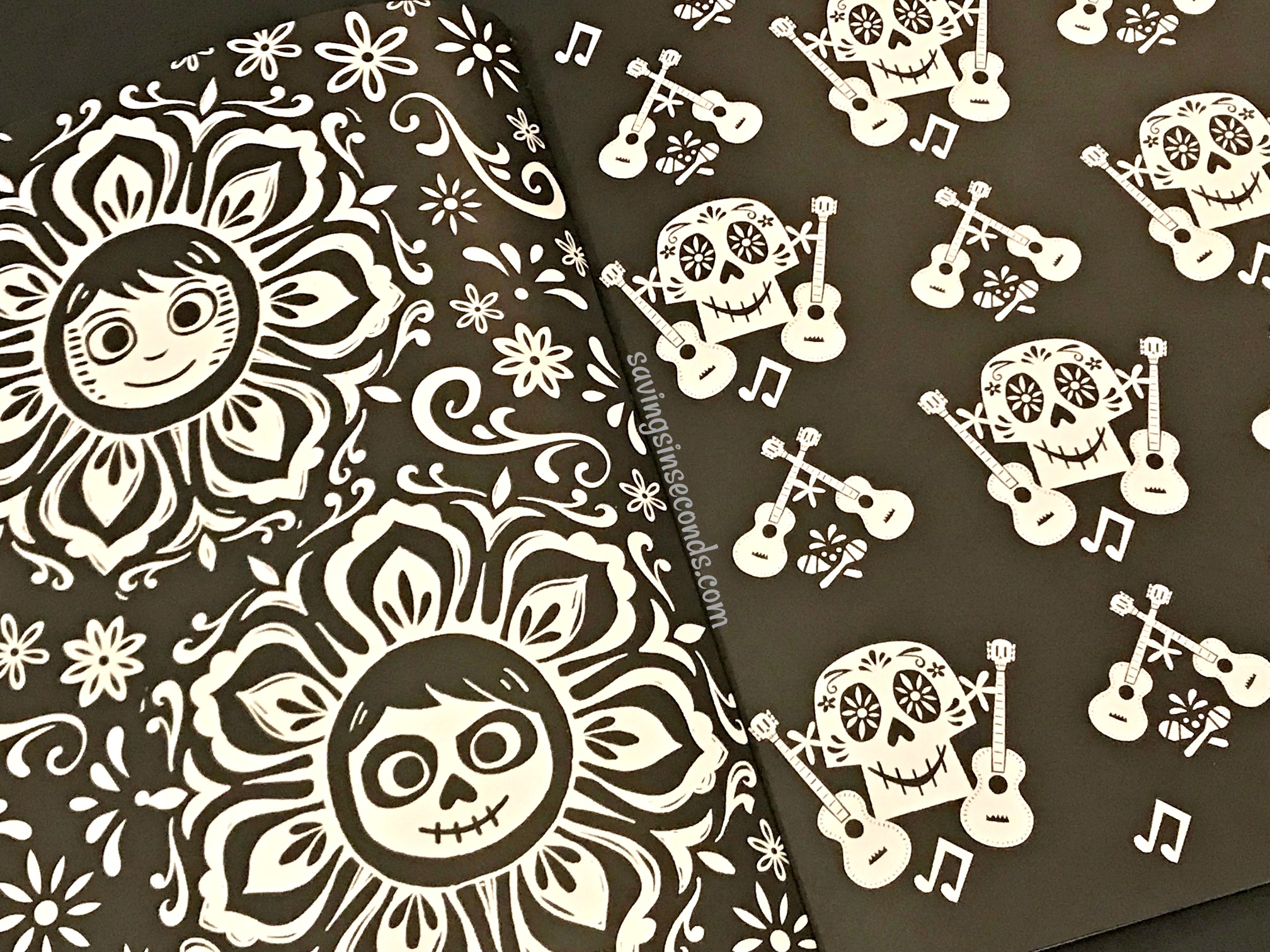 Disney Pixar Coco Always Remember takes an interesting turn when it comes to coloring.  The pages are on a black background with white images, based on the Disney movie Coco.  The story follows a musician named Miguel as he travels through Mexico. The Day of the Dead theme is super popular these days, and fans will enjoy coloring the sugar skulls, guitars, and more.  This book also comes with super bright crayons; the colors pop against the black pages.  I think they'd also look amazing with gel pens. The older kids will definitely enjoy these designs. Plus, after coloring these pages, cut out some of the images to use as bookmarks! Use a bit of clear contact paper or even packing tape to keep the bookmark sturdy and clean.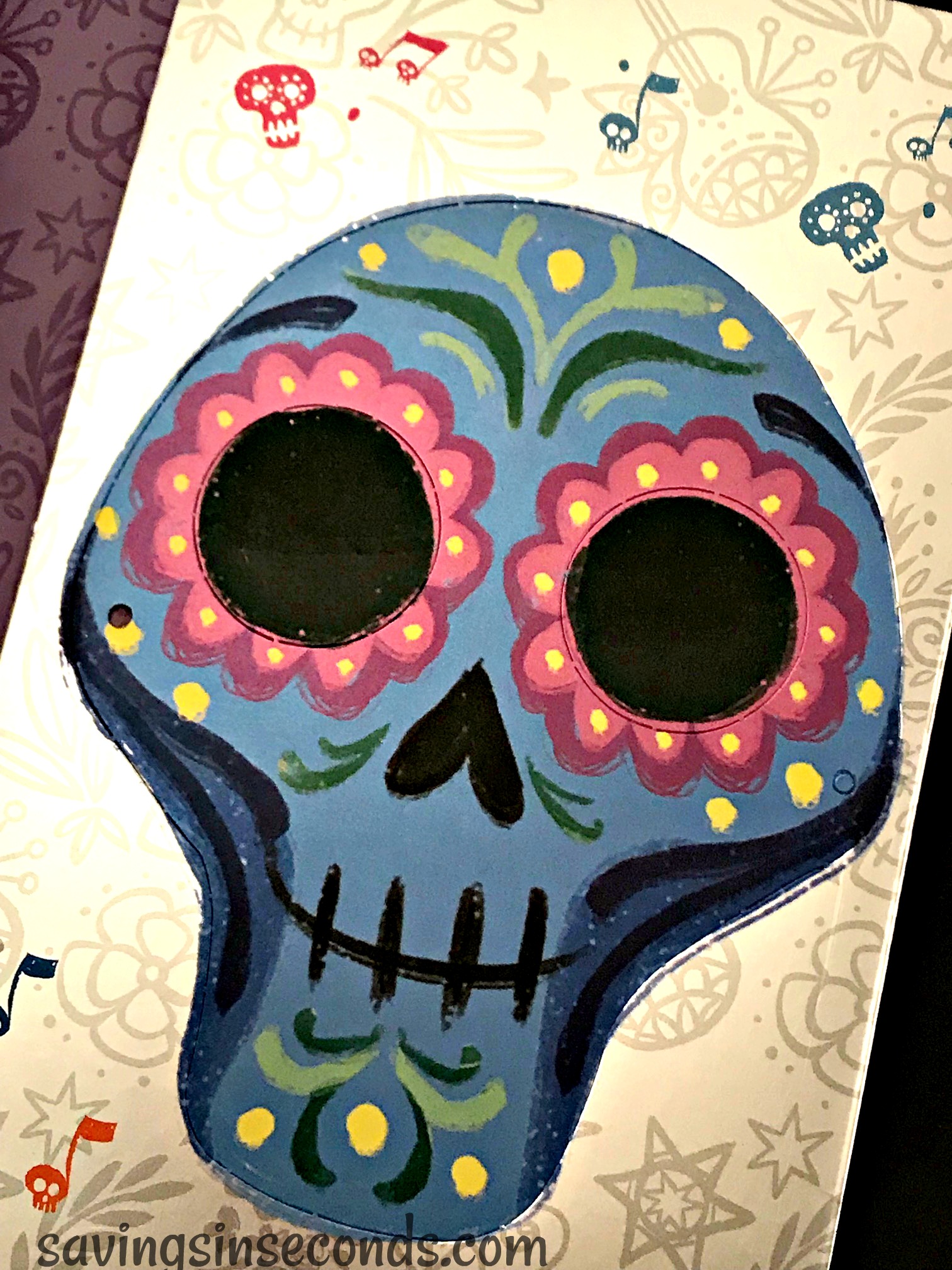 Another unique activity book is Disney Pixar Coco Sing Your Song. This workbook contains 64 pages with interactive flaps, like the cut-out sugar skull mask shown above.  Perfect for elementary school kids, this book contains projects like song writing, creating a family tree, and more.  I like the element of design that's incorporated in Sing Your Song.  The activities require kids to think about a project and work through it.  It's a great way to keep their minds active during the school break.
I hope you'll check out these books! Thanks to Parragon for sending these to us.
---
Dreamer in Me giveaway bonus word list
2/1  Disney
2/2  Tangled
2/3  Rapunzel
2/4  journal
2/5  quizzes
2/6  pictures
2/7  doodle
2/8  stickers
2/9  diary
2/10  dreams
2/11  ambitions
2/12  future
2/13  adventures
2/14  designs
2/15   messages