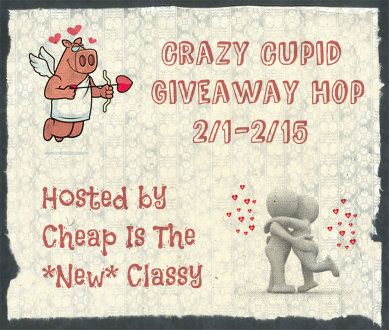 Welcome to the Crazy Cupid Giveaway Hop hosted by Cheap Is The New Classy!   All of the participating blogs in this giveaway hop are linked at the bottom of this post.   What are you waiting for?  Get started entering these giveaways!
At the Savings in Seconds household, we are doing the Financial Peace University home study program.  We started a couple of weeks ago and haven't updated since, but we are already seeing HUGE results.  For example, I checked the bank account and we are over $1000 under budget this month!  My husband and I have been way more conscious of our frivolous spending and it's paying off in a huge way.  Next year we start paying back our enormous student loans, so we are trying to get ready for those monthly payments now by paying everything else (except the house) off.   Wish us luck!   Years ago I read The Total Money Makeover
and learned a great deal, especially about "the debt snowball."  Using Dave Ramsey's plan, we paid off our cars and a couple of small bills we had accumulated over time.   Unfortunately we slacked off quite a bit when we had kids and the rest is history.  Now, thanks to Financial Peace University, we are getting back on track.   There's something in it for you, too!!   One lucky winner will receive two tickets for a free lesson of Financial Peace University.   The regular price of the course is $199, so this is a huge savings for you if you just want to go to one class and see what the fuss is all about.  I estimated that the value of the two tickets would be $44 (2 people x 9 classes).    Plus it's always more fun to go with someone….take your spouse or a friend.  Either way, you're going to learn ways to save money and how to plan for the future.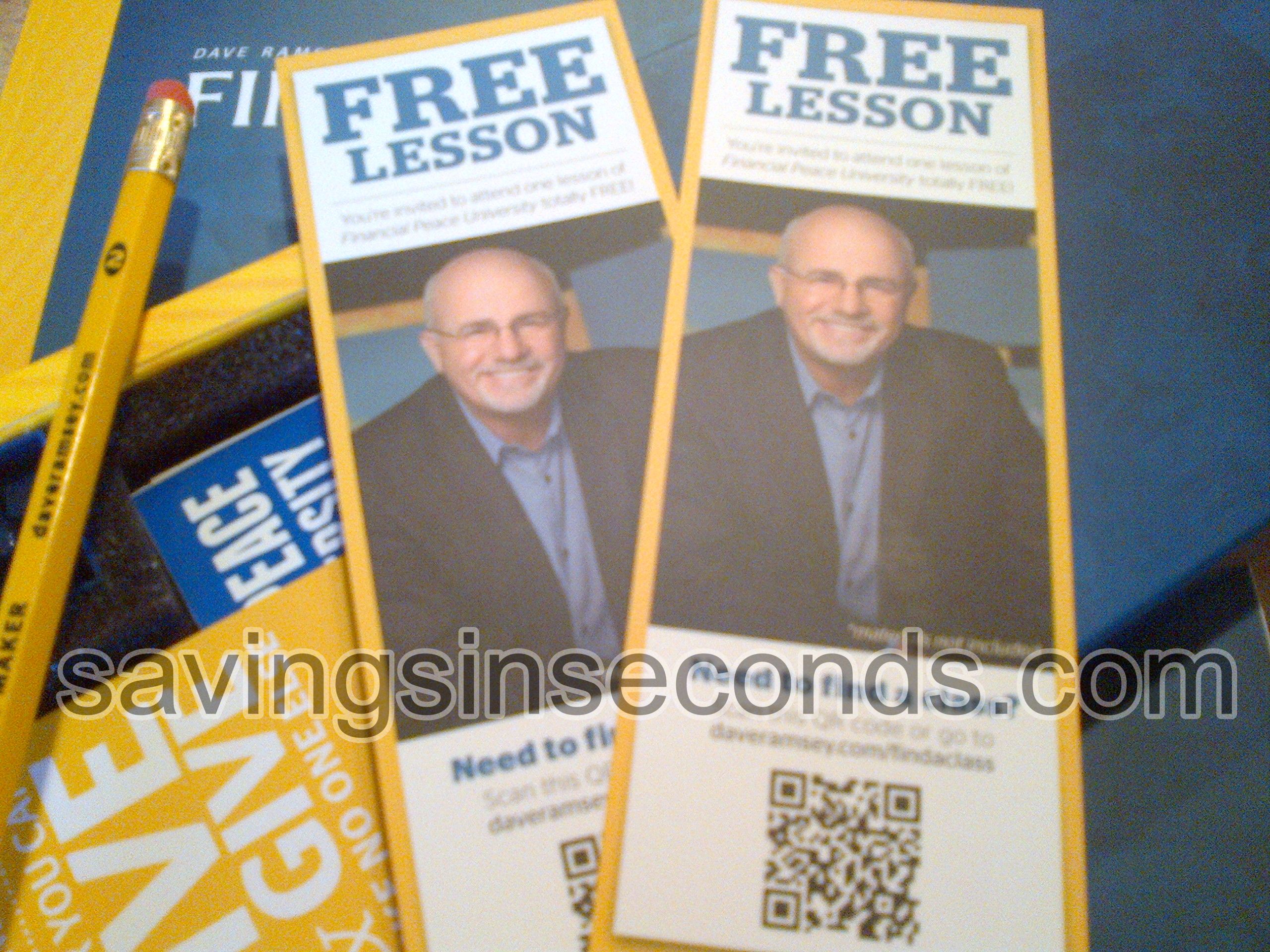 Ready to enter?  The giveaway is open to any US reader age 18+ (void where prohibited by law.)  Enter using the Rafflecopter form below.  Good luck!