Disclosure: I received the adorable yellow sharpener in exchange for an honest review. Opinions shared are 100% mine.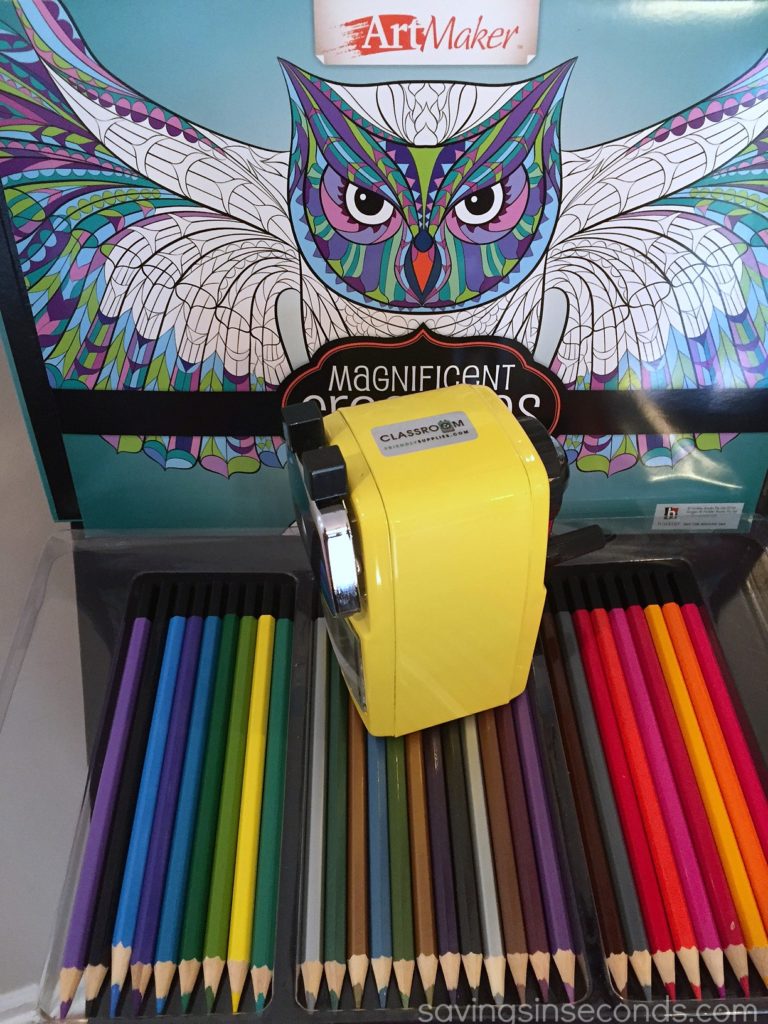 Each week, a small group from our church meets at our house for a time of fellowship.  The adults meet in one room while the kids entertain themselves in another area of the house.  Our collective kiddos range in age from toddler to pre-teen, so there's a wide gap in interest and ability.  This week, I set out a coloring station for the kids.  The littlest children were given crayons and stickers, while the older kids had an assortment of coloring pencils and a very cool coloring book. The coloring station was a hit! Coloring isn't only for kids, though. If you're into adult coloring books or Bible journaling, take note!  Classroom Friendly Supplies has the best pencil sharpener I've ever seen!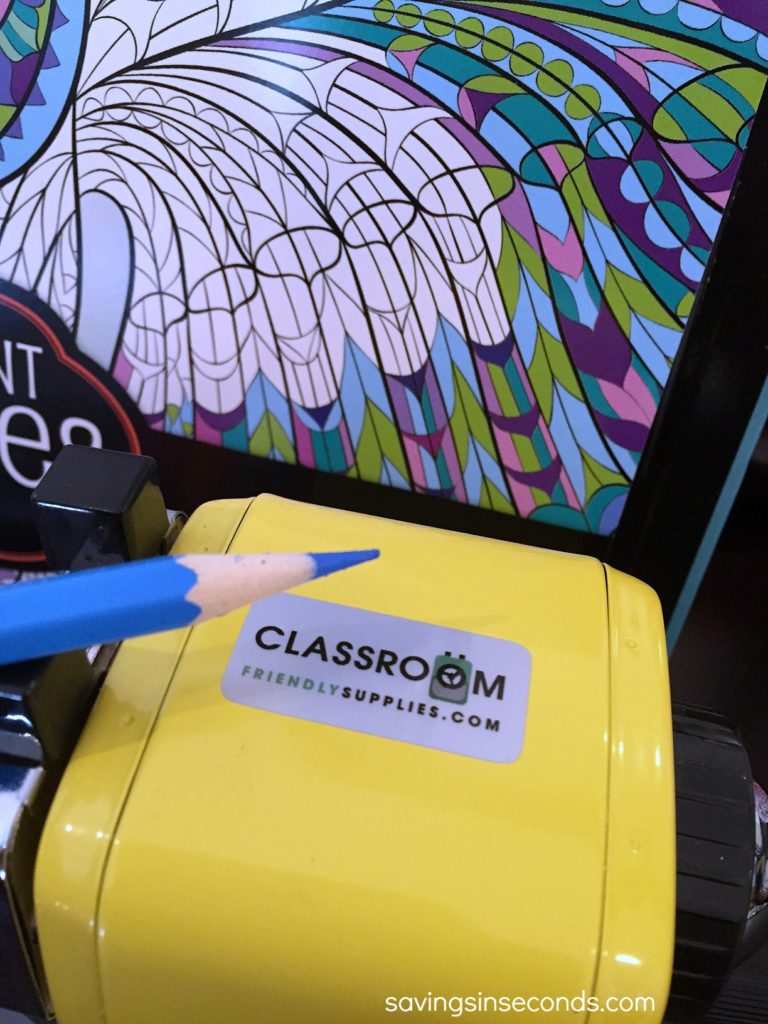 I have several of these fabulous pencil sharpeners in my classroom.  Hot pink and electric blue are the color patterns for my room, and I have those colors on my tables.  I don't like to mount them because it's such an advantage to have portable sharpeners. At home, we already had a red one that I purchased a few years ago. Since my "personal" kids love to use extra-sharp pencils, we needed a second sharpener at the house so they can each have one on their desks.  The yellow sharpener has a bold, mood-brightening tone that makes me smile!   The sharpener has been well-loved in its few days at my house.  My daughter often comments about its magical ability to sharpen pencils to a perfect point.  It might be the only thing we agree on.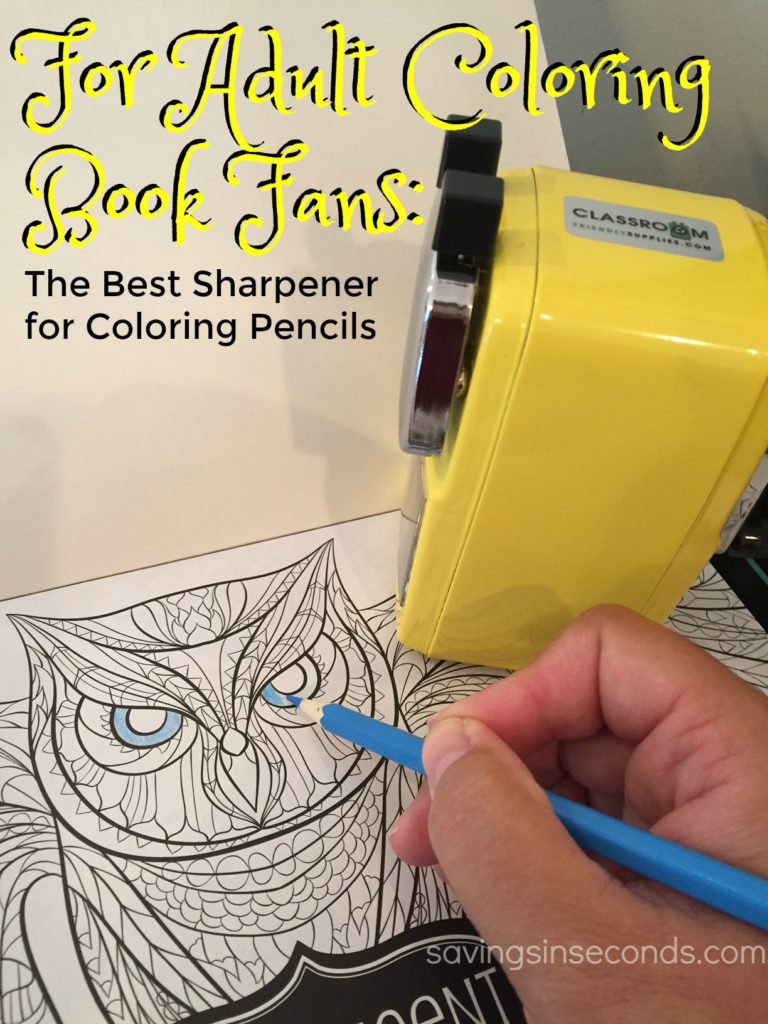 If you're a homeschooling parent or you like to use coloring books, this is one item you need in your coloring pencil cabinet.