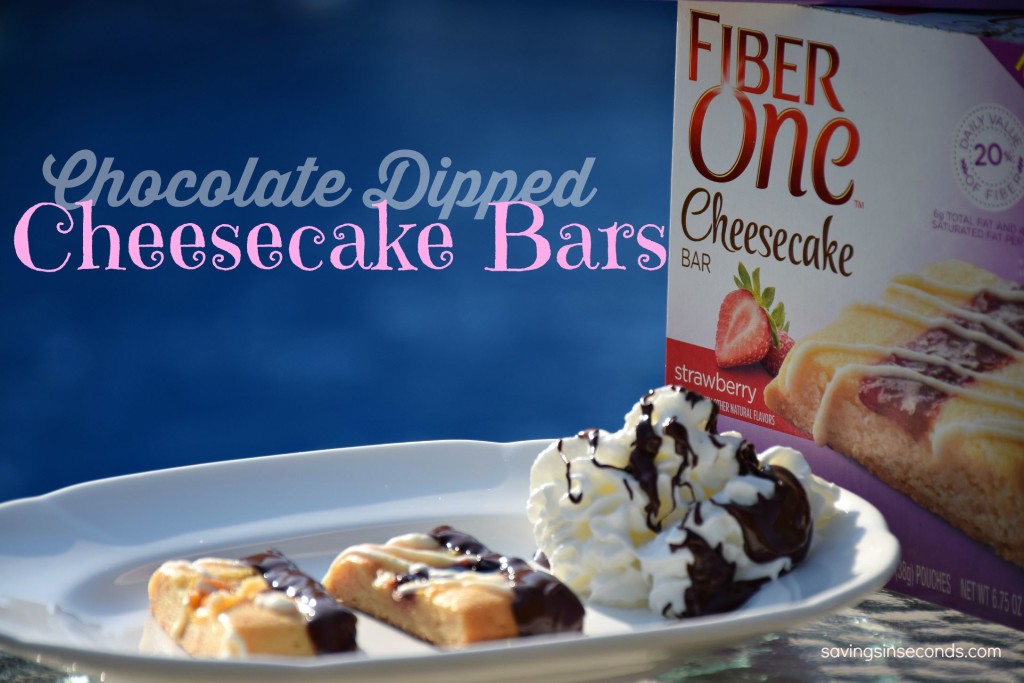 We've been busy with trying to sell our home, trying to buy a new home, and still enjoying the sunny days of summer. There have been many days when I've rushed out of the house for a showing, then tried to get home in time to host friends and family for an impromptu get-together. Quick-to-fix healthy foods are my saving grace, and I often need to rely on convenient items like these Strawberry or Salted Caramel Cheesecake Bars from Fiber One. You can even save a little cash by using this exclusive Publix coupon from 7/16/15 to 7/29/15! This is a great way to indulge while watching the calories. Here's how to make your tasty treat in just a few seconds!

You only need 2 ingredients to make this fabulous dessert: Fiber One Cheesecake Bars and chocolate chips. I used about 1/8 cup of chocolate chips for two divided bars. Have a bigger crowd? Just add more! Each delicious cheesecake bar has just 150 calories, yet packs 5 grams of fiber in each serving. How is that possible?! You don't even taste the sacrifice of being healthy. The bars are loaded with layers of graham cracker flavor, just like the traditional dessert, and has a rich cream cheese texture. Oh my stars, they are good!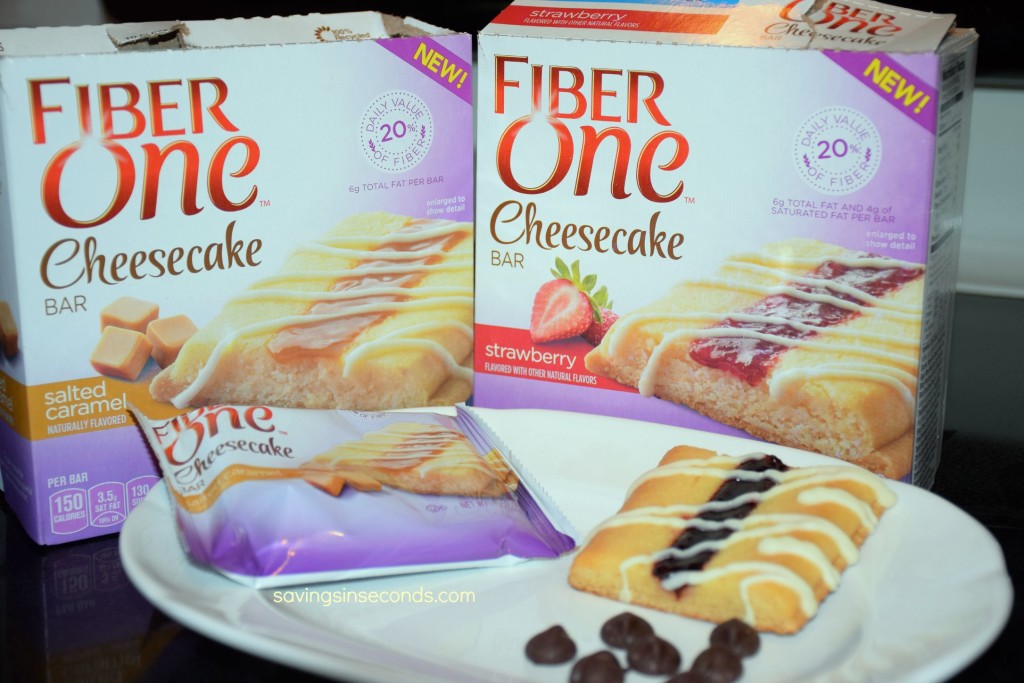 Slice your choice of Fiber One Cheesecake Bars in half. I won't judge if you get both flavors….I did, too! I slice these because it is an easy way to cut my calorie intake in half, while still enjoying the delicious flavor of the bars. Low calorie cheesecake? Count me in.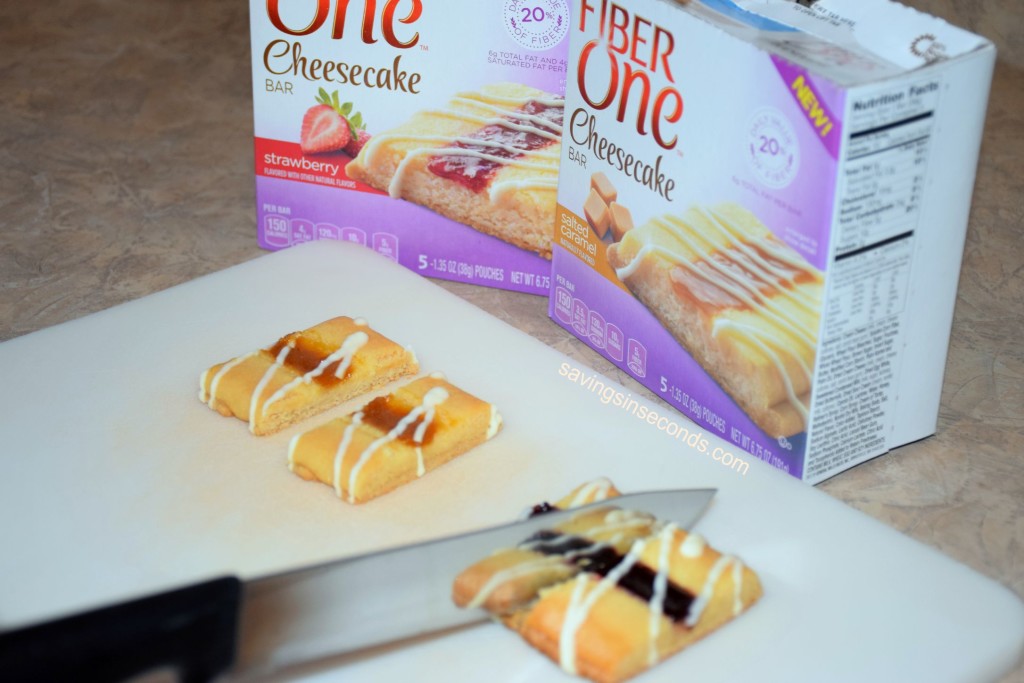 Melt the chocolate chips in a microwave-safe bowl in 30 second intervals. Stir and reheat until completely melted, but be careful not to burn the chocolate. Then dip one end of the sliced cheesecake bar in the chocolate. Chill them in the fridge for about 30 minutes before serving…..although if you're in a rush, they're still good fresh from the dip. Promise.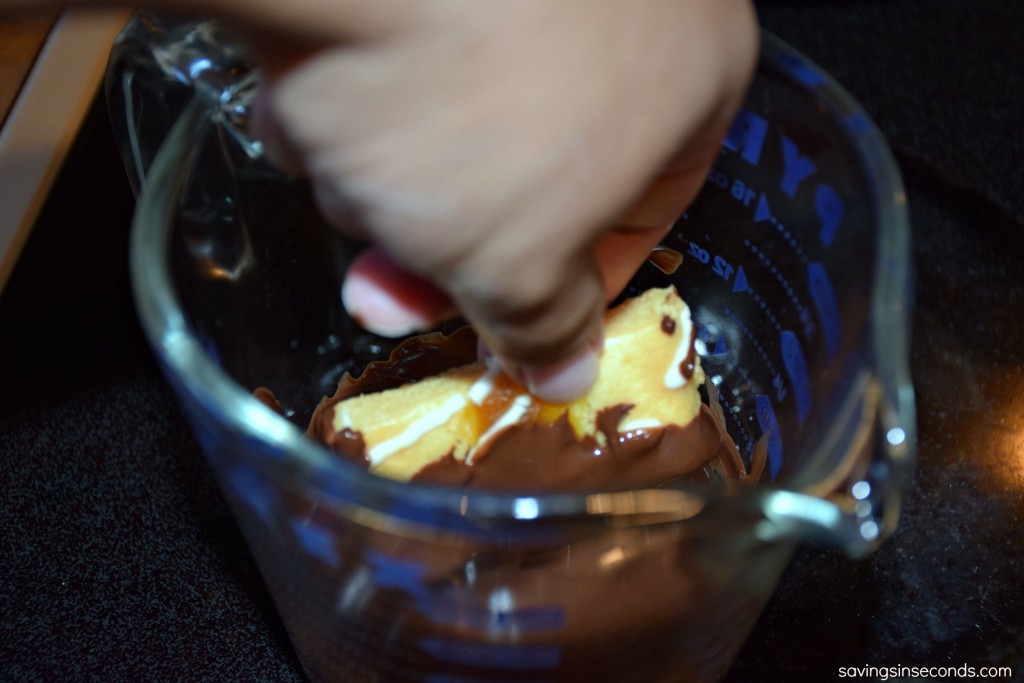 I like to put these on a plate and serve with just a touch of low-calorie whipped cream. Sometimes I even drizzle a bit of the leftover chocolate over the whipped cream, too! They're delicious whether you eat yours by the pool, as we do, or if you're lounging in your sweatpants. Who knows, this might just be the next step to the Cheesecake Bar Diet!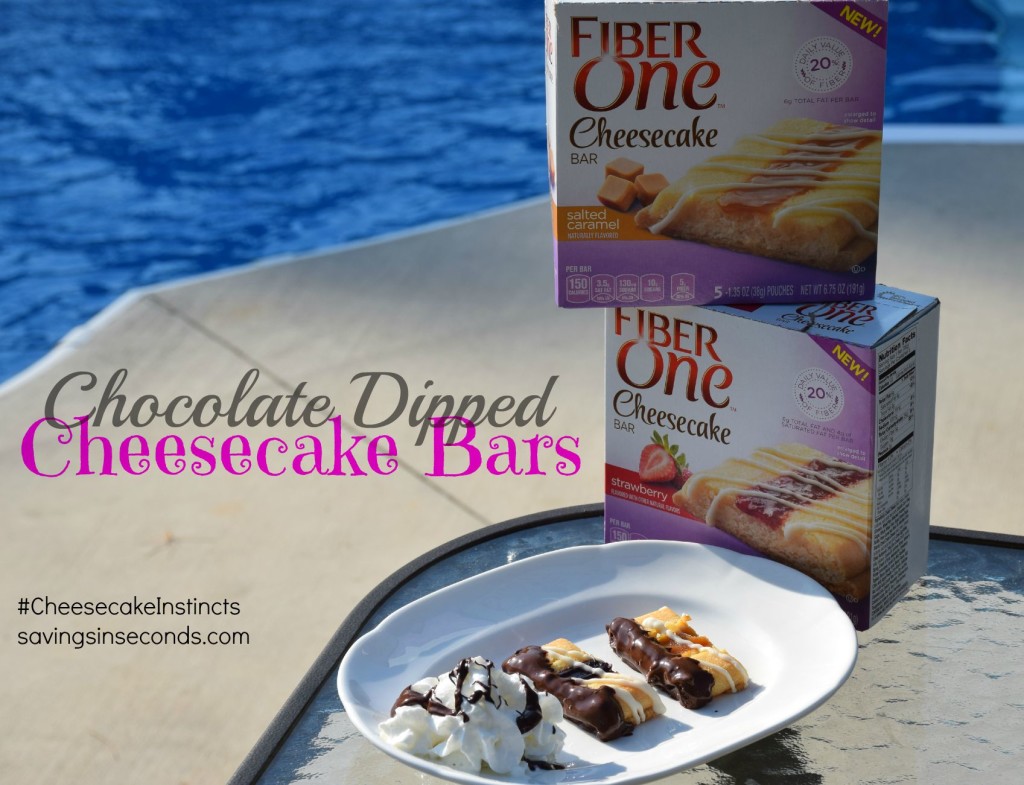 Disclosure: The information, products, and Publix gift cards were provided by General Mills through Linqia.