Disclosure: This post and giveaway form contain affiliate links. I received this book to review; opinions shared are 100% mine.
It's been a glorious Christmas break.  Two weeks off gave me lots of time to read.  This is pretty much what I looked like during the vacation….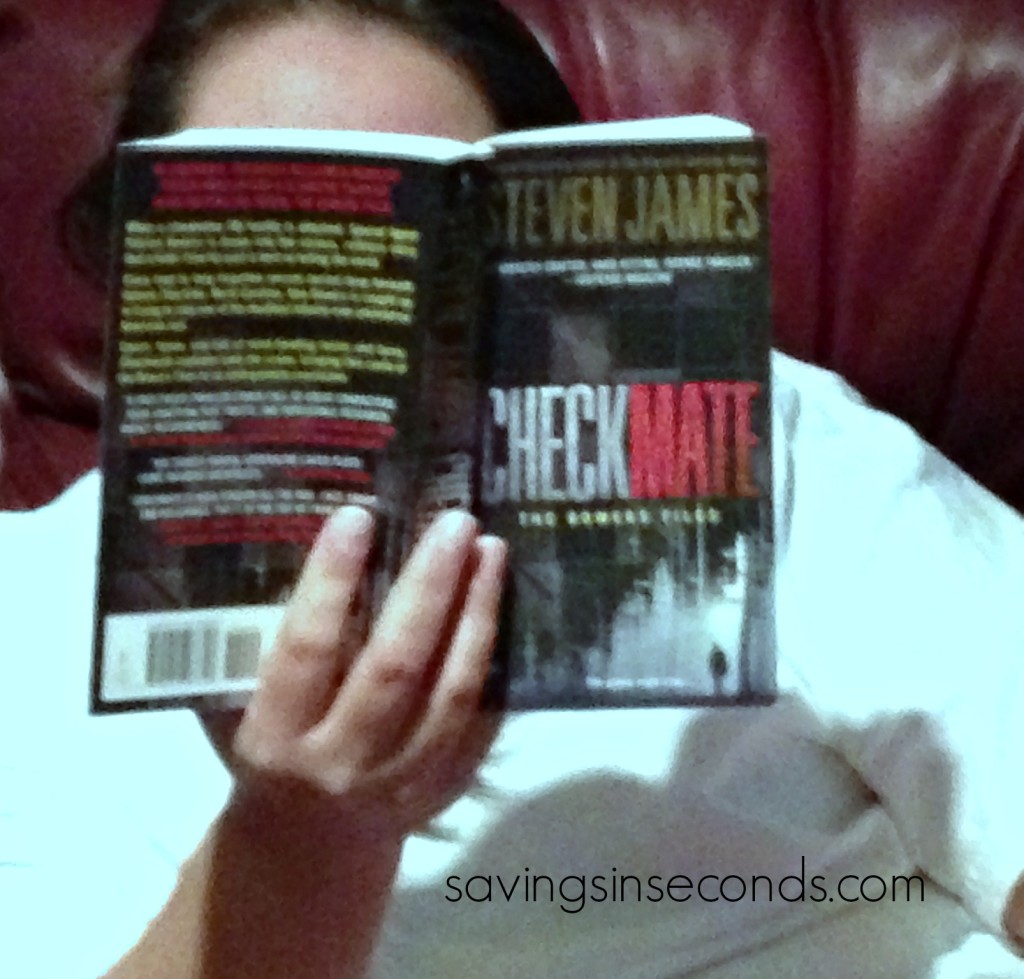 Checkmate by Steven James was top on my list to finish over break.  My husband and I are watching the X-Files on Netflix (all 202 episodes!!!  YAY!) and we've also watched Alias, 24, and Fringe.  Government agency shows are exciting and mysterious. We love to watch them!  So Checkmate was a no-brainer; I knew I'd enjoy it.  
This was the first SA Patrick Bowers book I've read.  It's #7 in the series, so I have a lot to catch up on!!   I felt like I missed a lot of the background, especially in terms of Patrick's personal life.  The whole situation with his daughter and second wife never really made sense to me.  However, when it came to the actual storyline with the criminals Bowers tried to track down, I was all in!
Checkmate could easily be an episode of a TV series like 24.  It has the suspense that kept me on the edge of my recliner.  The "bad guys" were sufficiently despicable.  Bowers is the kind of guy I could vote for on a presidential ballot.  Yep, sounds like a good TV show to me!  There were enough side characters to keep me guessing about the ending.  You know how it is; if the story line is too predictable it's no fun to read.  I can honestly say that I did not see this ending coming!  There were several mentions of places I've visited, so I was also interested in the geography of Checkmate.  It's pretty safe to assume that I didn't move from my seat very many times on the day that I read this book.  It was a satisfying way to spend a December afternoon.  If you're into watching or reading crime drama, you need to put this on your list of books to read in 2015.  You can find a great assortment of Steven James books at Family Christian.
What else did you find at Family Christian?