Disclosure: I received these books for review. Opinions shared are mine.
It's a thrill to see so many female protagonists in teen fiction these days. In these two books, brave teens are celebrated for their intelligence, creativity, and sheer determination to survive.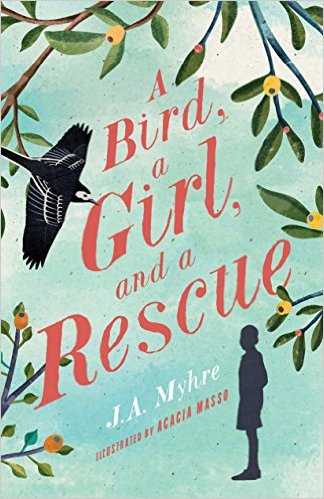 In the book A Girl, a Bird, and a Rescue, sweet young Kiisa embarks upon the journey of a lifetime. We get to see a bit of what stock she comes from when we read her father Mugisa's interactions with the boarding school staff.
The only thing I didn't love about the book — the sketches that were included in the pages. While they were charming interpretations of the story, the images distracted me from my mind's image of the tale. If they were high-quality illustrations, it might have been different. A Girl, a Bird, and a Rescue itself is a delight, however. It's also based on real events, which makes it so special! Just right for reading aloud, the characters carry a sense of magic and the impossible beauty of the African jungle. It might give you some chills as you remember your high school days; it seems that cliques are just as prevalent in foreign boarding schools as they are in the US. Regardless, you'll be charmed by this uplifting story.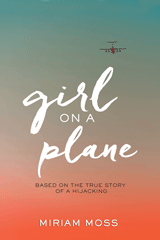 Don't expect the warm fuzzies from Girl on a Plane, though!  This book is also based on real events, terrifying as that is. The author Miriam Moss, presented as "Anna" in the story, narrates the tale in first person. She describes her memories of the fateful hours in which she was supposed to travel alone to her boarding school.  The powerful story of 1970 hijacking is very current today, so readers can't help but feel a sense of disbelief as these unchaperoned teens deal with terrorists, extreme temperatures, and certain disaster.  Several times I had to stop reading and disconnect from the story because it just made me feel so sick to imagine my own kids, alone, in such a situation.  It is difficult to read the story without having today's political turmoil in mind.
One lucky reader will win a copy of these two books. The giveaway is open to US readers ages 18+. Void where prohibited by law. Good luck!
Entry
DISCLOSURE: The Anti-June Cleaver, Our Piece of Earth, and the rest of the bloggers participating in the Fall Fun giveaway hop are not responsible for sponsors who do not fulfill prize obligations