Disclosure: This post contains affiliate links. I am a Beauty Box 5 blogger and received a complimentary box. Opinions shared are mine.
Last week, I had the flu.  My immune system's downhill ride actually started the week before.  When all I wanted to do was sit around and read How to Hang a Witch, no one thought anything of it.  All I ever want to do is sit around and read.  Finishing the book in two days was no big surprise.  I should have known there was something wrong when I didn't immediately get on here and post about it, though!   So here's the review….couple of weeks late but don't hold it against me!  Books and beauty products are sometimes the best medicine, don't you think?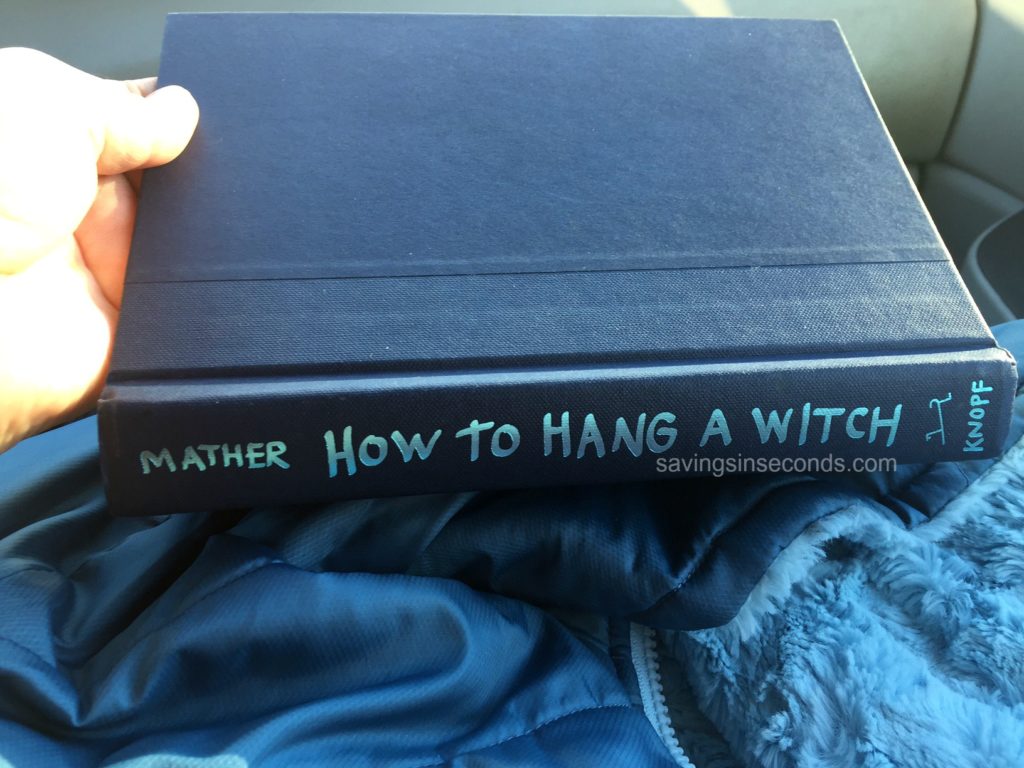 One of my students loaned me her copy of How to Hang a Witch, so I was motivated to return it quickly.  That teacher guilt wouldn't have mattered, though.  Once I got started, I couldn't put it down!  He's too nice to admit it, but my husband wanted to flick me in the forehead for saying, "Did you know…..??????" so many times while I read HTHAW.  It's got all kinds of juicy Salem Witch Trials gossip.  Some of it might be old news to you, but since I don't keep up with all things witchy, it was just so cool to learn all these little facts.  My reading euphoria was interrupted several times with quick Google searches to verify that, yes, the hanging site is currently neighbors with a Walgreens.  There were a few quirky little sideline elements that didn't completely get closure, but I was assured by a source close to the author that a book 2 is in the works.  Hopefully those loose ends will be neatly tied up for us there. Though the book does have some occult-related situations (obviously) it doesn't contain a lot of profanity or adult moments — which makes it great reading material for my teen. If you're at all interested in the paranormal realm, you definitely want to read How to Hang a Witch!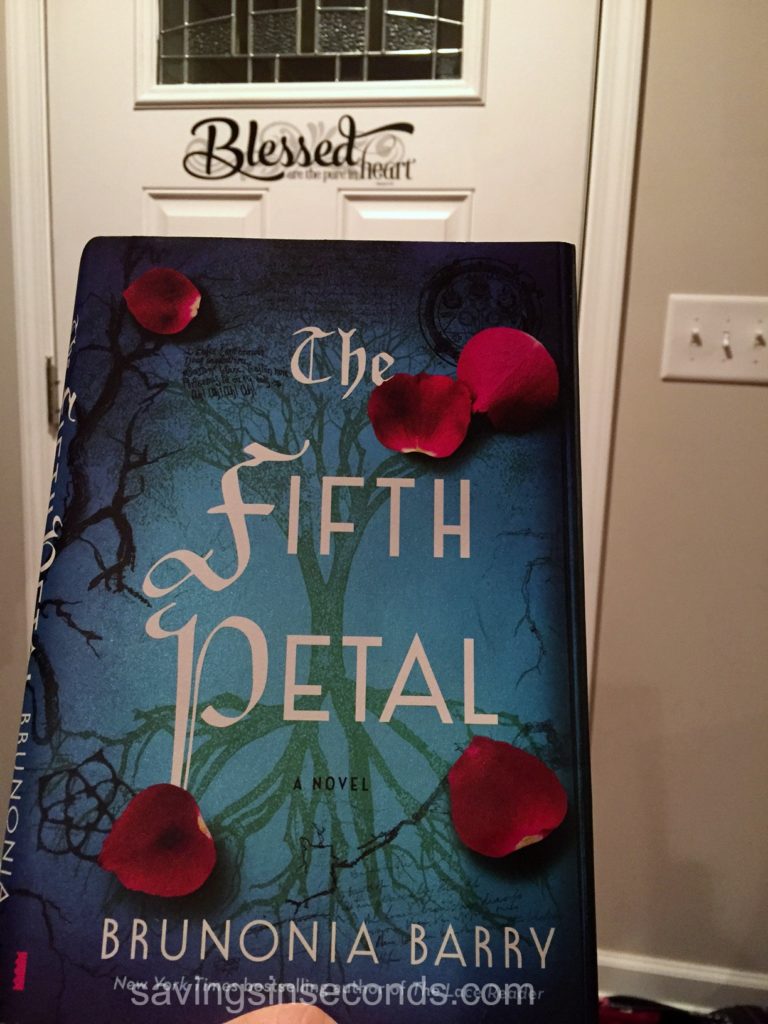 It's my own fault for not reading the book summary closely enough, but I was really surprised to find that The Fifth Petal is also themed around the Salem Witch Trials and the victims' descendants.  The book was sent to me by the publisher, and it just looked so pretty I couldn't resist.  It took me longer to get into The Fifth Petal, only because the writing style is so different.  This one reads more like a young adult novel instead of teen fiction.  There's a stronger focus on the crimes committed, and that makes me read a little slower so that I don't miss any clues.  I especially liked the water therapy angle, and my fingers are itching to click "Submit" on book 1 of the series.  Though you can read The Fifth Petal as a stand alone, I think it would be helpful to know more of the side characters' background information.  Those who enjoy reading about small town drama with a paranormal twist will adore this book!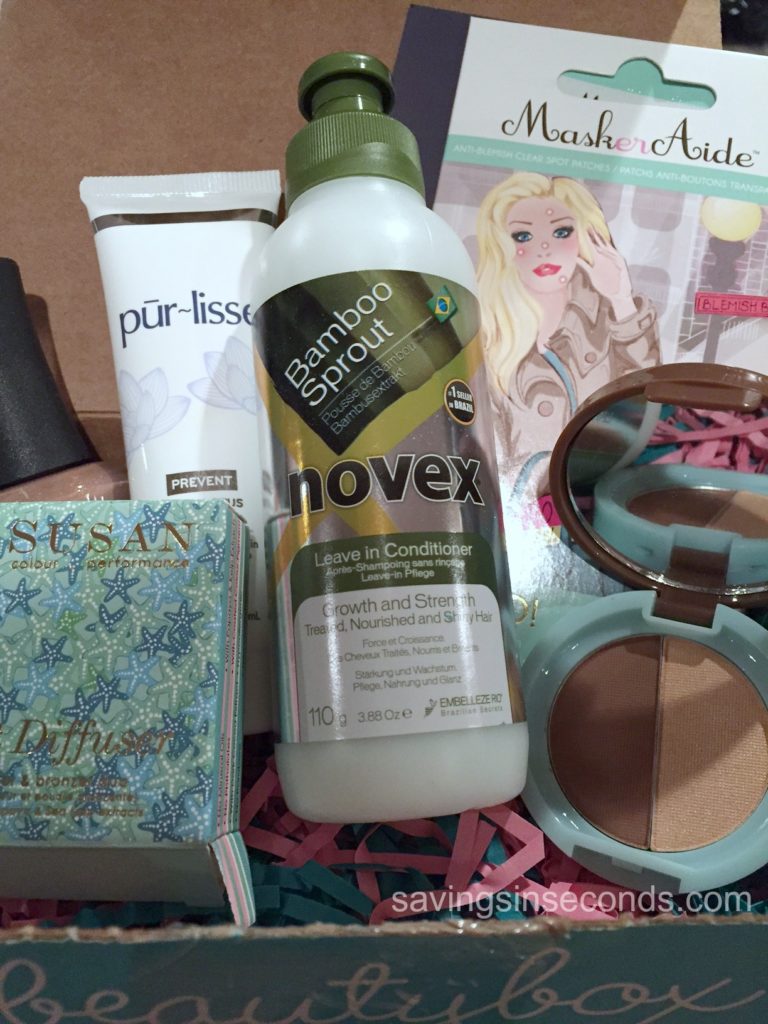 A few weeks ago, we had a snow event here in TN.  Hopefully it won't be the last for the winter (since we still have 4 built in snow days to burn!)  Unfortunately, our mailbox was a casualty of the weather.  Someone plowed right into it and left it in our driveway.   Because we didn't have a proper mail receptacle, our mail delivery person didn't deliver our mail for several days.  The lucky treat from that experience?  I'm still receiving some January packages, including the Beauty Box 5!  I am going to be so spoiled by this Bamboo Sprout leave-in conditioner. Look at that generous size!  My daughter's curls would soak it all up in one or two servings, so I am going to have to hide it.  The SO Susan diffuser duo are perfect for contour on-the-go.  Keep this in the car or your desk drawer for a quick refresher before heading out to dinner.  Although I would usually love to receive the Nanacoco polish, this shade wasn't my favorite.  I have brownish skin anyway, so this shade just makes me look dirty.  Skincare products sometimes scare me (who wants to have a big red facial rash?)  but Pur-lisse is a brand that is always safe for me.  I'm looking forward to adding this cleanser to my evening routine.  The Maskeraide patches are going right in my daughter's Easter basket.  She is hitting that icky acne stage and will appreciate having some help.
So, as you can see, books and beauty products were the best medicine for me. I'm feeling right as rain now!