Disclosure: I received product samples as a Love, Hallmark blogger. Opinions shared are mine.
In my college days, one of my dorm friends, Marti, loved Maxine items from Hallmark. She collected everything from mugs to paper towels with the Maxine motif!  These days, Maxine is still going strong. Her grumpy grumblings are hilariously on point.  The bathrobe and slippers she always wears has become her fashion statement.  No amount of face cream will cure that permascowl. The question is, can Maxine bake me happy?  Here's how I used some of the Maxine's Free to Be Crabby collection items in my kitchen!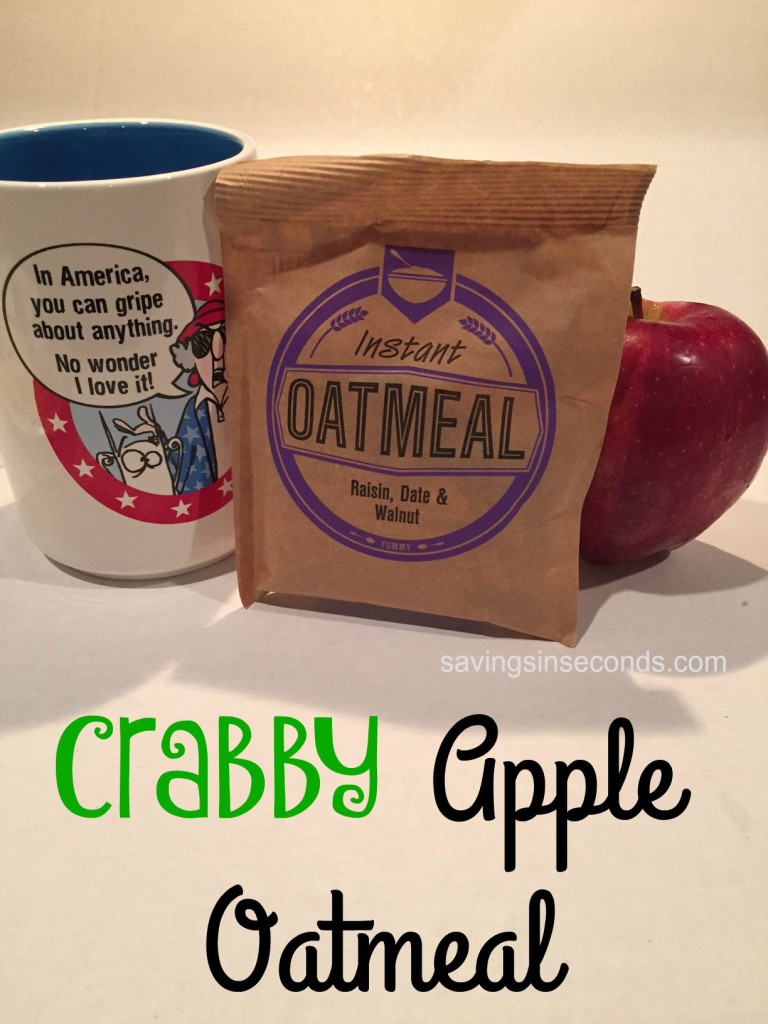 It's so easy to make Crabby Apple Oatmeal in any microwave-safe mug. Chop up half an apple (more if you wish!) Add the apple to your mug, splash in some milk, and pour in the oatmeal. Since this is a busy-morning type of oatmeal, I use instant! Pop it in the microwave for a minute and a half. Stir well and let it sit while you finish getting ready for work. Easy as can be!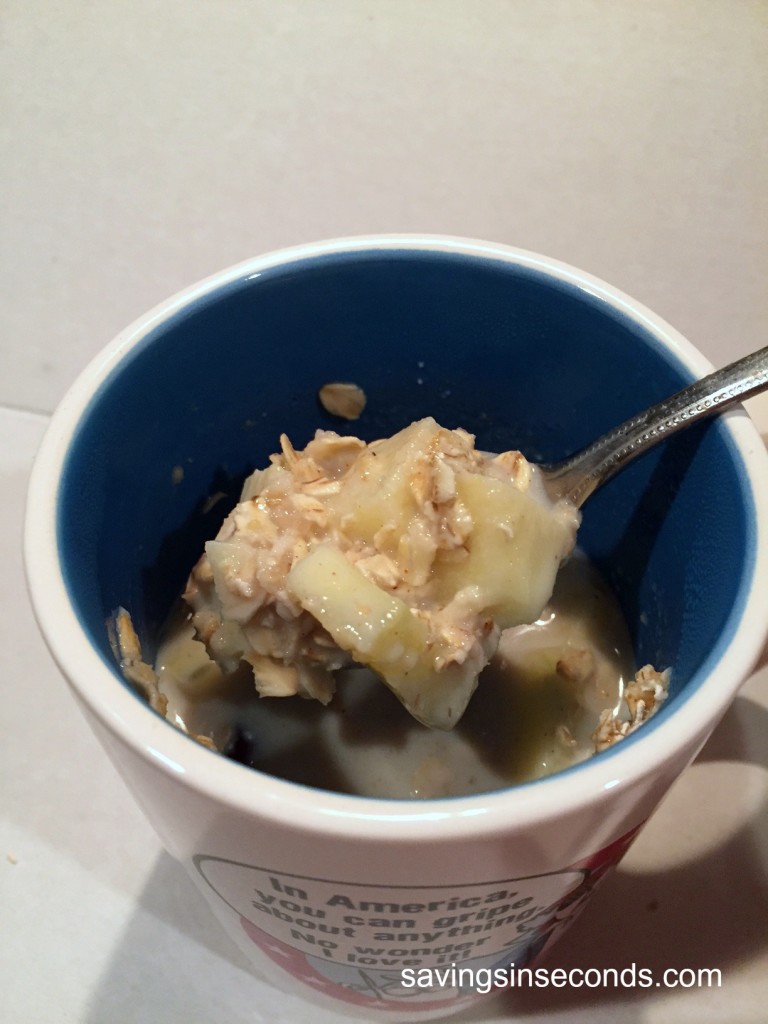 The Maxine mug reminds me of my longtime friend.  Whether I'm making oatmeal in the mug, sipping tea from the tumbler, or staying cozy with the crabby socks, I'll be smiling with Maxine. She bakes me happy.
The Maxine prize package from Love, Hallmark includes these goodies: Free to Be Crabby socks, Love It or Leave It Alone tumbler, itty bittys® Stars and Stripes Limited Edition plush, Gripe About Anything Maxine mug.
Which items from the Free to Be Crabby line are your favorite?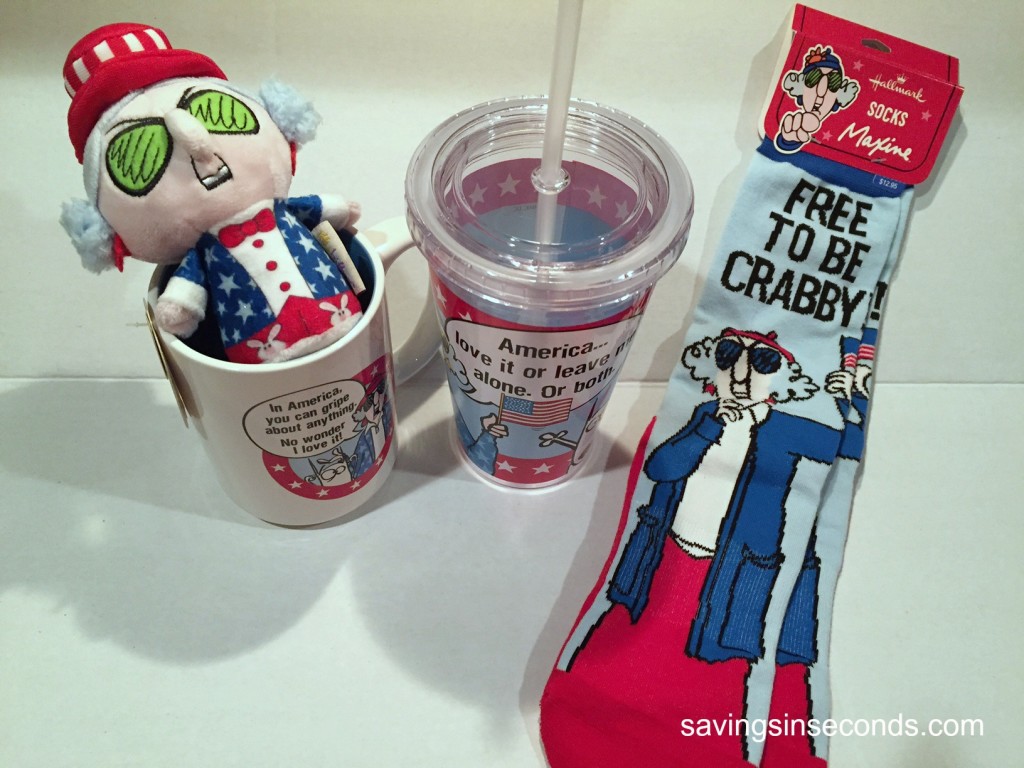 The giveaway is open to US readers ages 18+. Void where prohibited by law. Good luck!