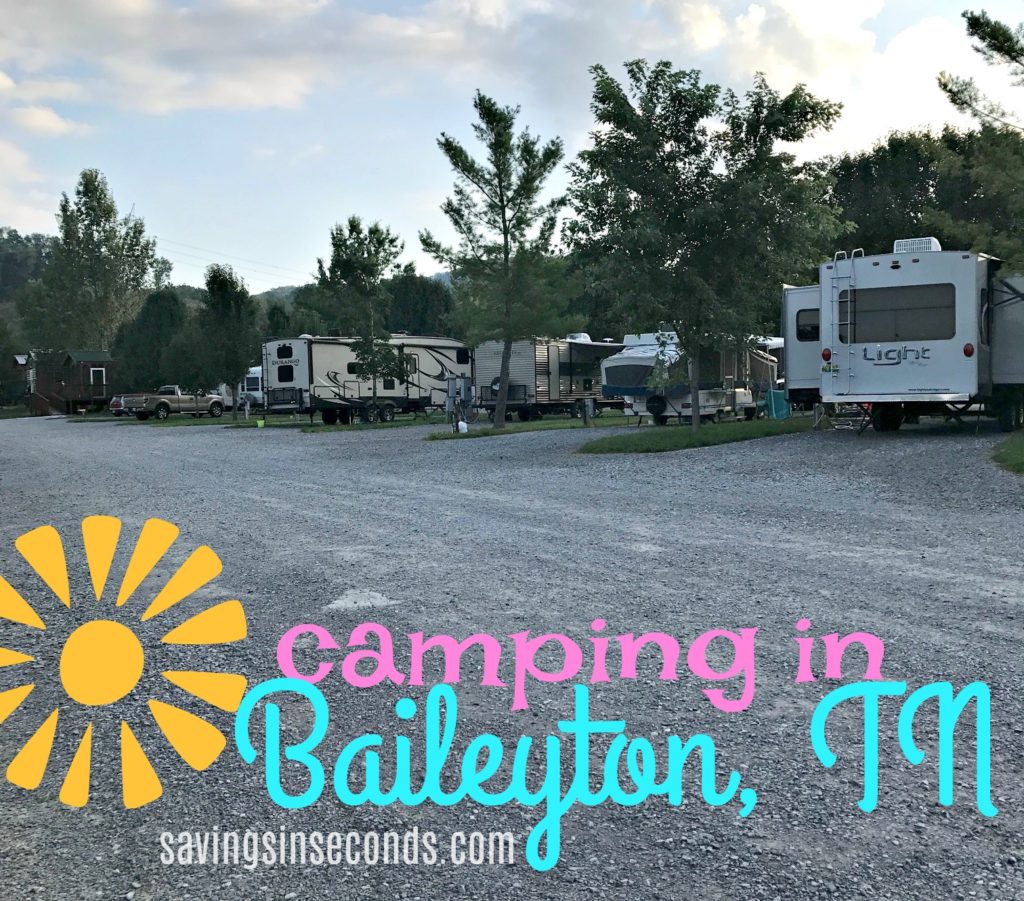 If you're traveling on I-81 on the Northeast Tennessee side, and you need a place to stop, consider Baileyton RV & Cabins. We had the pleasure of staying in this campground for one week in July.  It was the first time we'd stayed at a campground without seeing it firsthand, so I was a little wary.  The TripAdvisor reviews were good and they had a high rank with Good Sam. I convinced my husband to give it a try!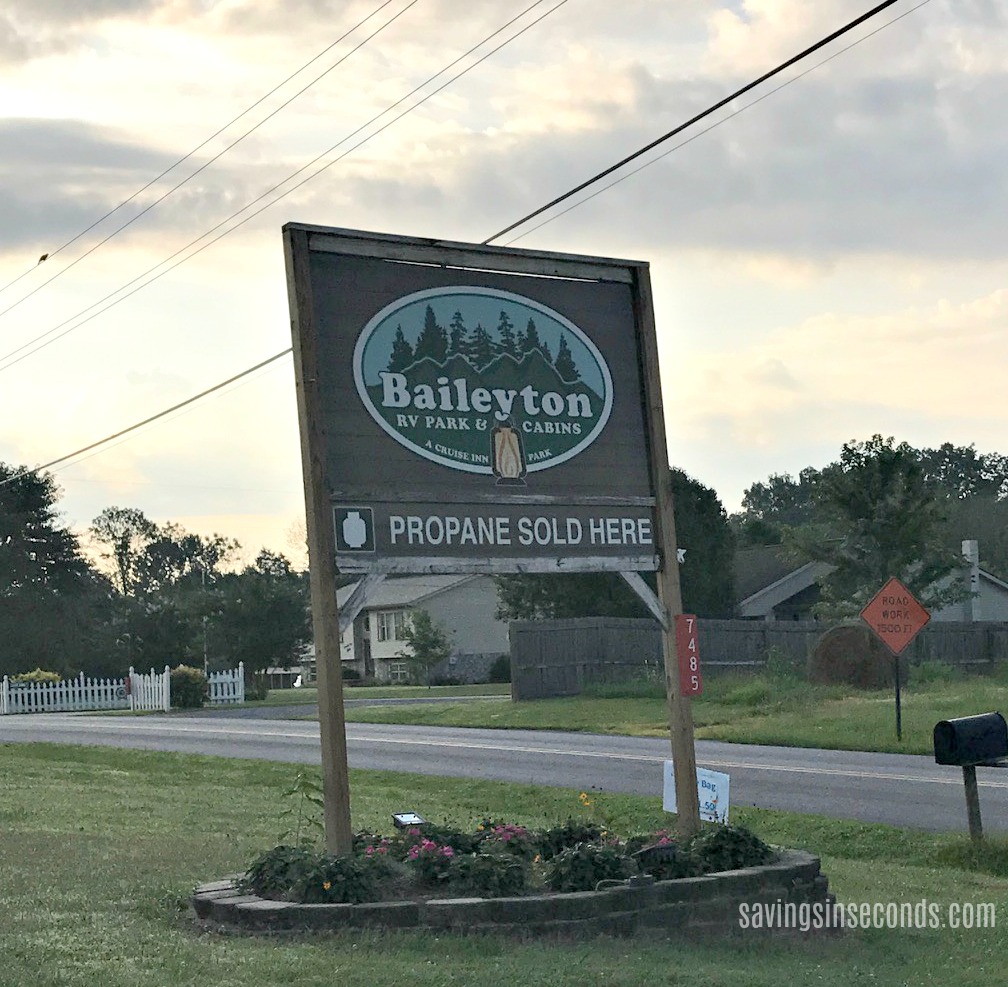 We've lived in this area for almost 25 years, but this was the first time I'd heard of Baileyton RV campground.  I called to see if they offered a teacher discount; we're usually able to get at least 25% off at state parks.  Though they didn't offer a discount specific to teachers, the sweet lady on the phone was quick to offer me a free night's stay since we were planning to camp for one week.  Wonderful!    We chose a pull-through site with full hook-ups.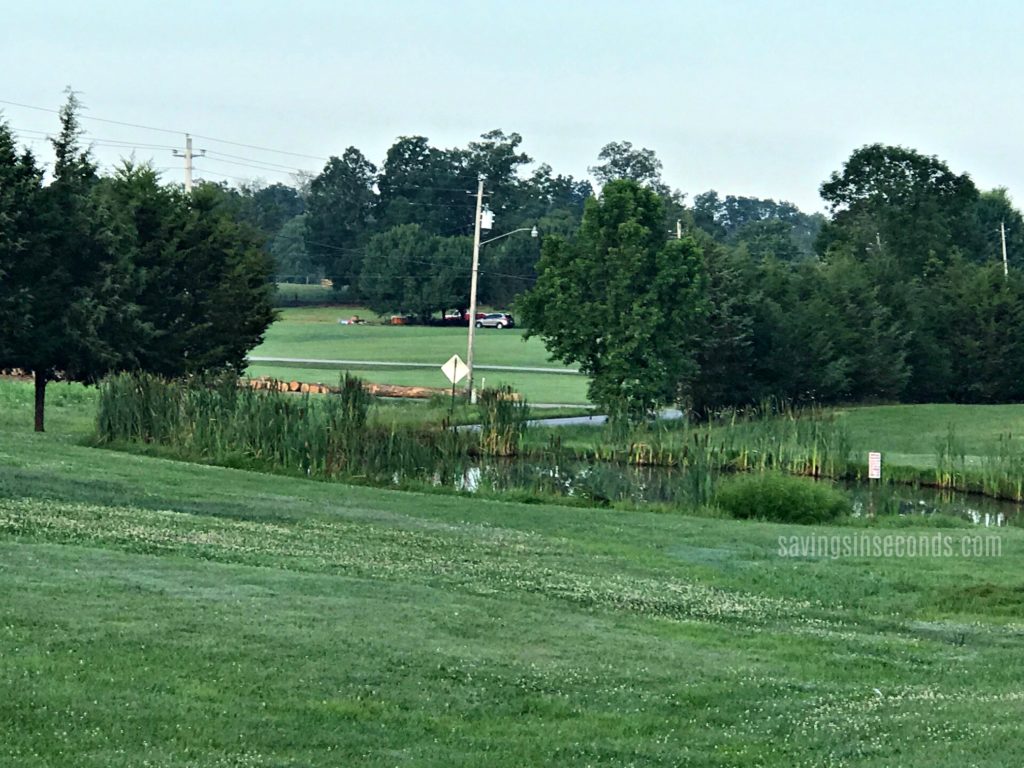 The first thing I noticed upon entering the campground was the beautiful expanse of lush green grass.  In the middle of the July heat wave, this looked like an oasis in the desert!   My kids loved playing the lawn games that were scattered about — cornhole, ladder ball, and a driving range. Three ponds beckoned fishermen, while I was drawn to the impeccably clean swimming pool.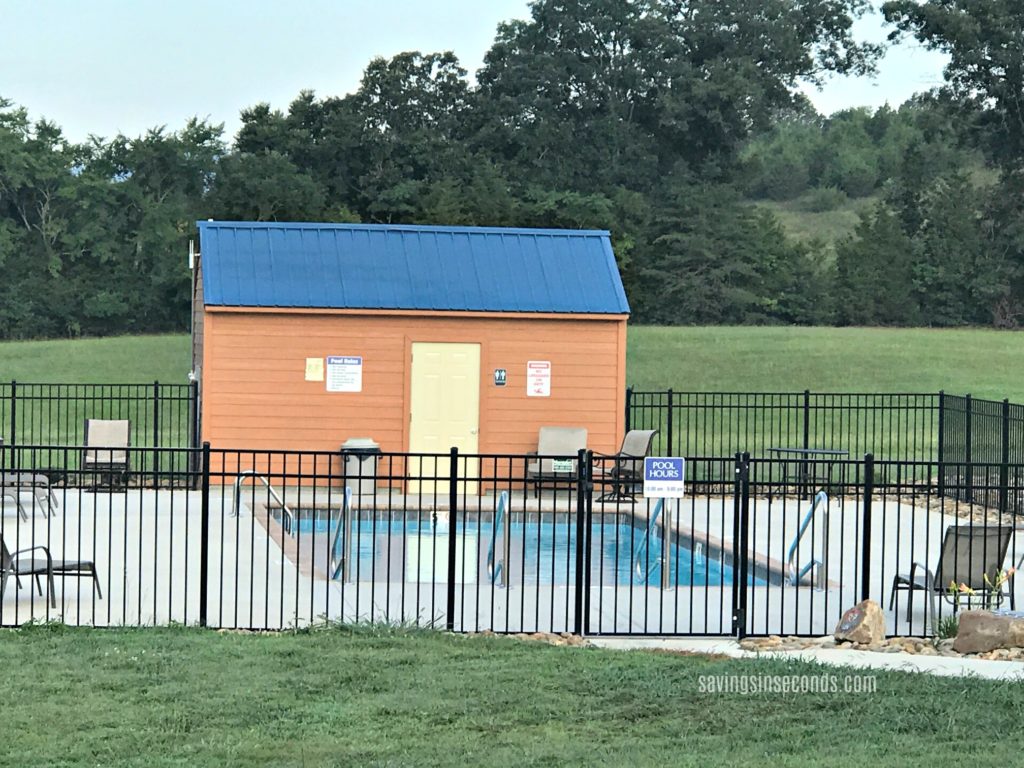 Though small for a campground this size, the pool was beautifully kept. There were plenty of poolside chairs, too.  We found it best to visit the pool in early morning or late evening.  During the afternoon, it became quite crowded.  Even with 5-10 people in the pool, there wasn't much room.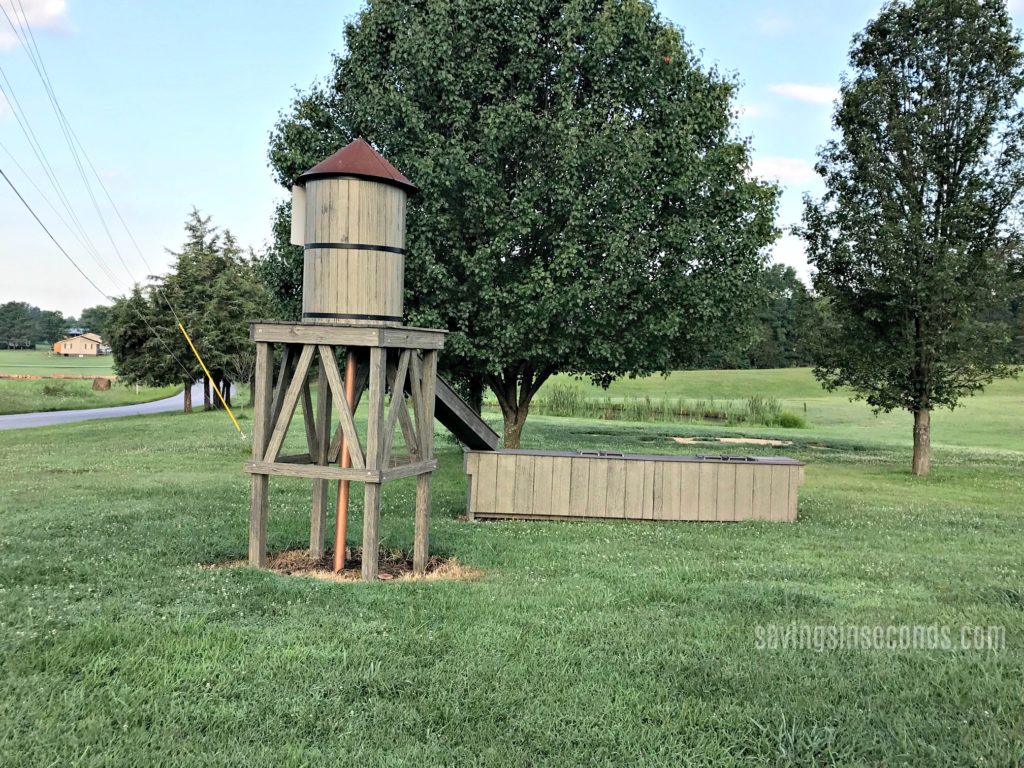 There is a gem-mining area, too.  Campers can visit the camp store to purchase a bucket.  We didn't do this activity, but our dog enjoyed walking by it each day.   There isn't much to do in the immediate Baileyton area, but we found a great hamburger drive-thru (Cuz's) and shopped for essentials at the Dollar General store.  A nearby Papa John's delivers pizza here, plus you can head to the Subway for sandwiches if needed.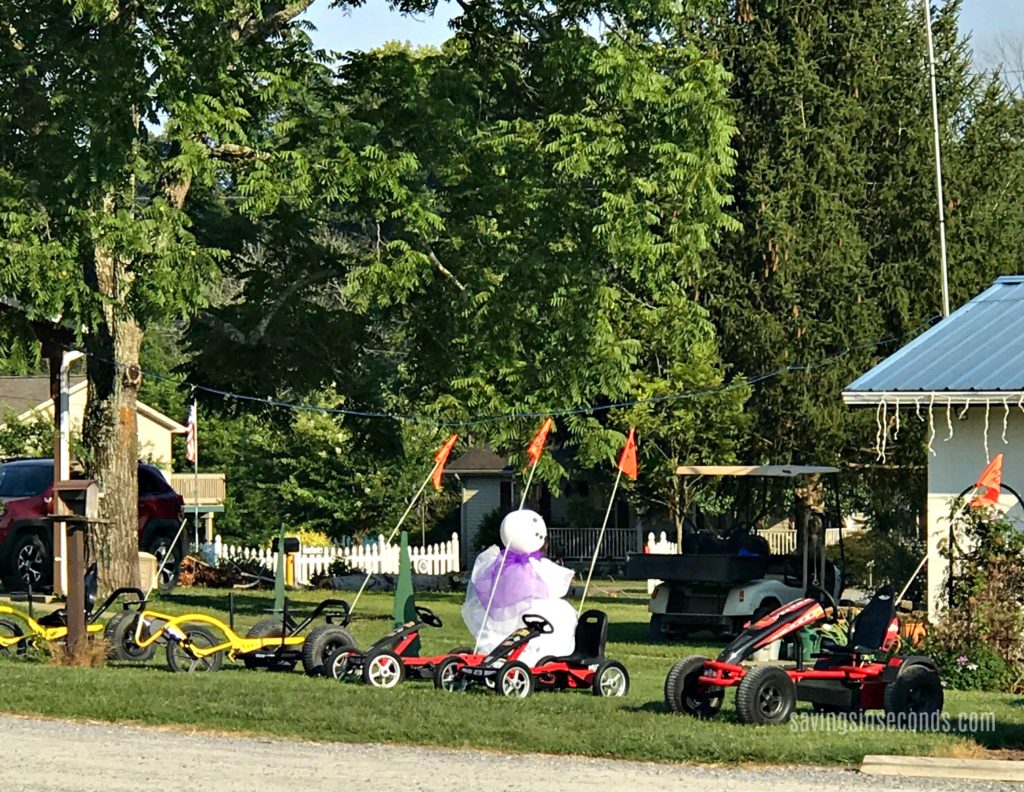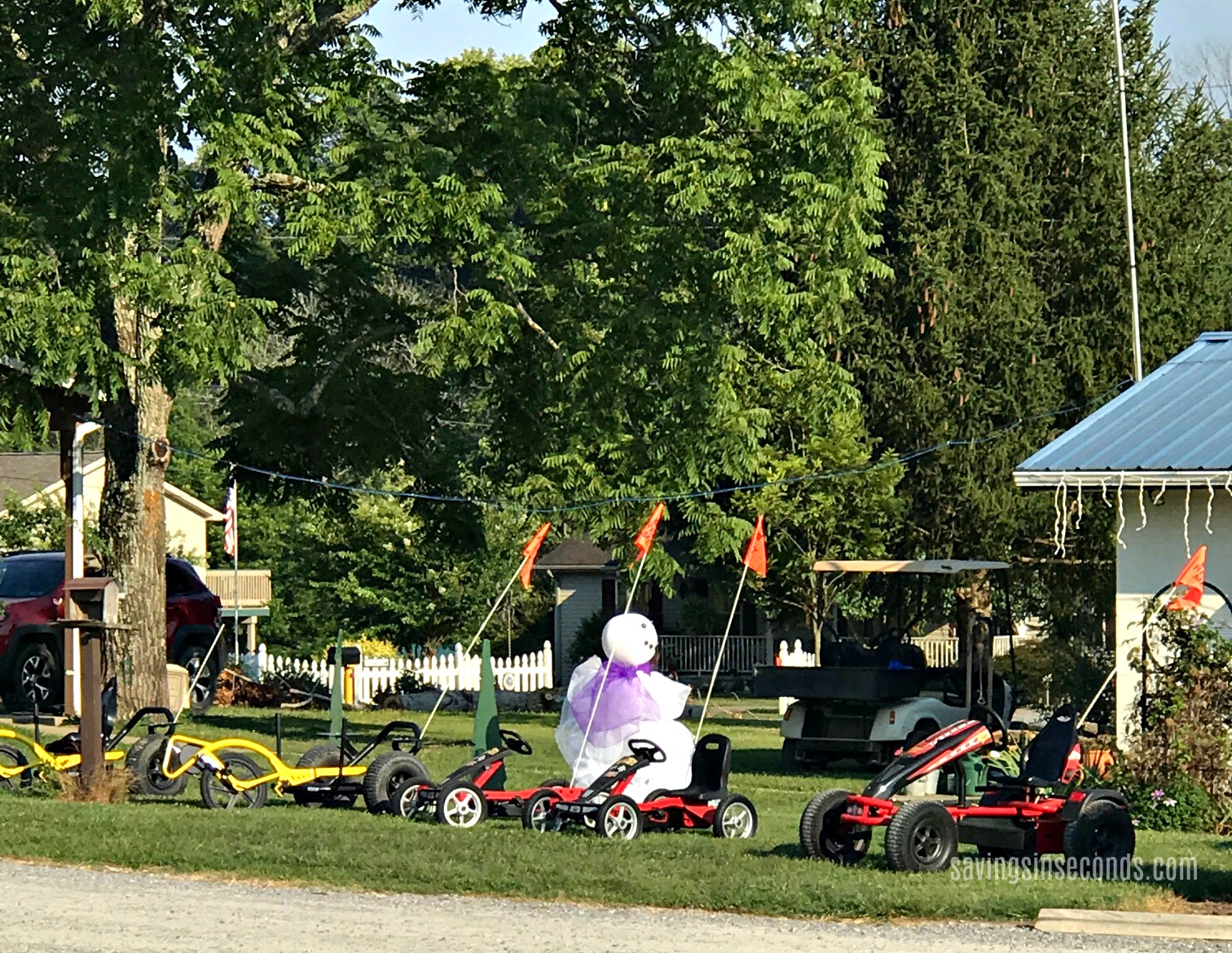 My kids were disappointed that the campground was gravel-filled, since that made it harder to ride bikes.  Luckily they spotted these fun karts sitting in front of the camp store!  They can be rented for $7 per half-hour.  My son enjoyed riding around in the red one.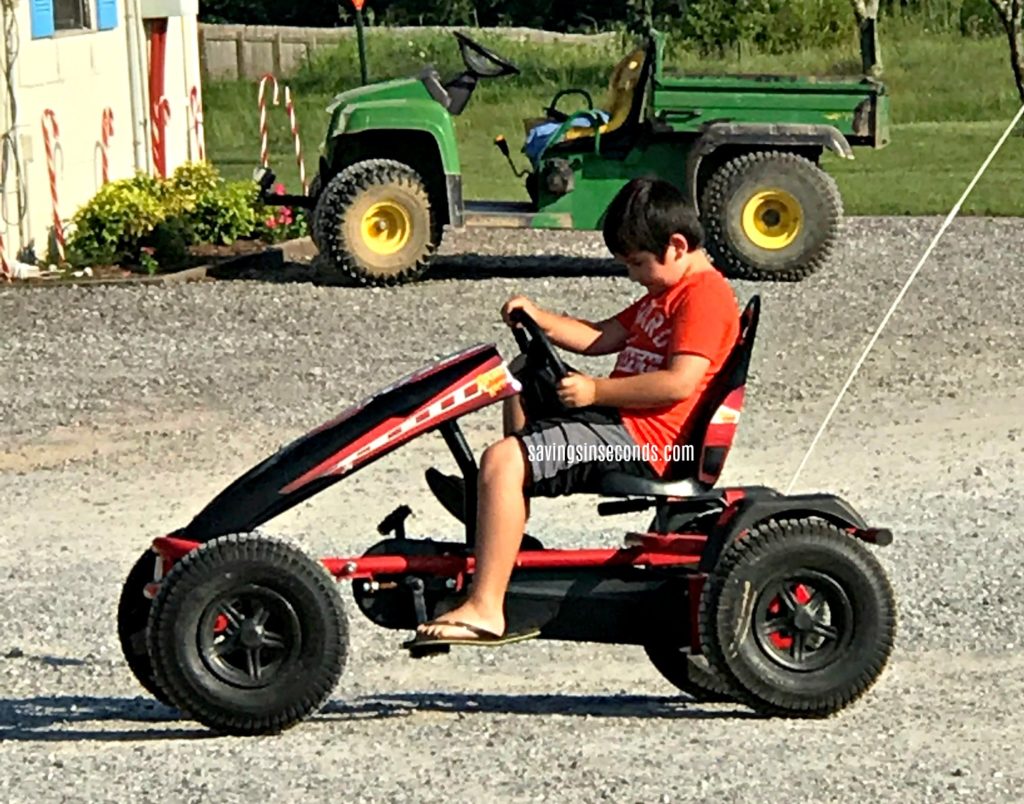 We used the laundry facilities while visiting, and found them to be clean and efficient.  The machines cost about $1.50 each. Someone thoughtfully put in a bookshelf with plenty of reading material.   It was a quiet, peaceful campground, despite the fact that it was fairly full the week we were there.
Though this isn't a brand-spanking new campground, it's pristine and clean. The owners clearly take great pride in the property.  They come to collect trash twice per day, and consistently mowed the grassy areas.  Some sites are not well-shaded, so if that matters to you — be sure to ask about trees.  We needed more shade because it was HOT on the week we were there.  On our departure weekend, there was a big Christmas in July event. Many campers decorated their RVs with lights and holiday items.   I'd love to visit Baileyton RV again in the future! I'm sure the cabins are adorable, and we'd enjoy seeing the other themed events.
Would you enjoy visiting Baileyton RV campground?
(note: This trip was not sponsored by Baileyton RV.  I paid for it and highly recommend it!)