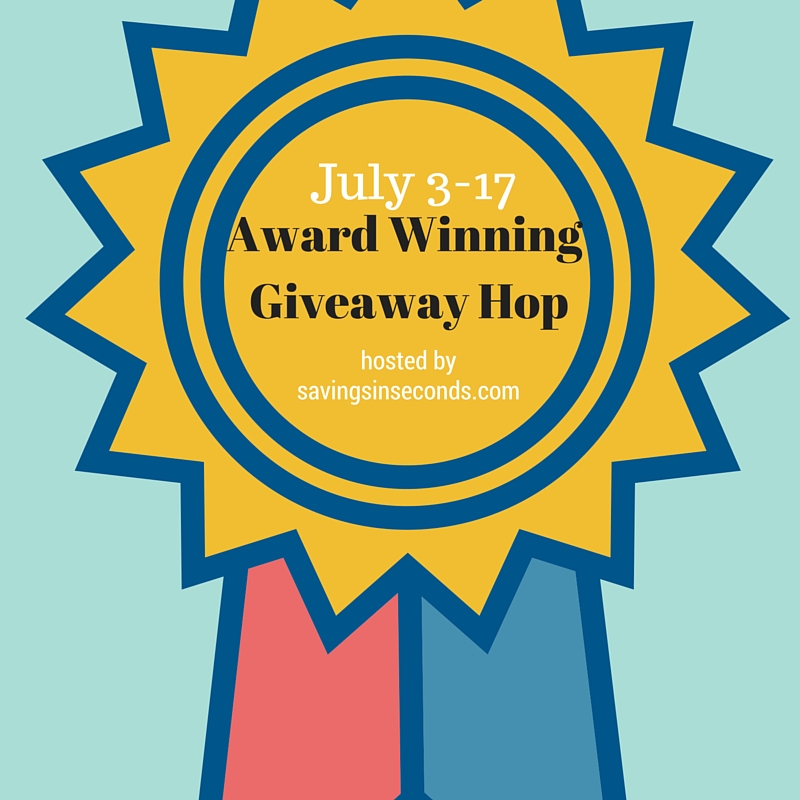 Join us for the third annual Award Winning Giveaway Hop hosted by Savings in Seconds.  This is an open themed hop so get creative.  The idea is to find award winning prizes – so many choices!    Details below!
Event starts July 3 at 12:01 AM.  Event ends July 17 at 11:59 PM. Signups will close July 1, 2018.
Hashtag for tweets– #AwardWinning2018 #giveaway
I will add your blog's giveaway link to my entry form
Bonus: Email your link to me by 10 PM before the hop starts, a social media link of your choice will be included in my entry form.
No minimum prize value, and you may give multiple prize packages.  Please be specific about the exact prize(s) you'll be giving.
Prize ideas — anything that won an award of some kind
Add your link below – be sure to add the event to your calendar!
You must have a dedicated family-friendly giveaway, with a form located only on your blog, for this event.  Giveaway may be self-sponsored or brand sponsored.
Include in your post:  event button, link to host, and linky.
There is no participation fee, and no announcement post is required.  Please consider sharing the sign-up information — more participating bloggers means more traffic for everyone!
I will send out a post reminder with information a few days before the event.   If you have any questions, please email me.