Disclosure: This post contains affiliate links. I received this shirt for my Fashion Friday feature. Opinions shared are mine.
During a recent visit, my sister mentioned that it was a good time to get Christmas photos taken.  I must have given her a confused look because she explained that my kids were at a critical point in time.  My daughter has finally grown taller than me, and my son lost his 3rd tooth this month.  She's so right — I want to remember this moment of motherhood.  Life with kids is an adventure, and I want to document that!  I started to think about what type of cards we'd get and realized that the Life Is shirts from Cents of Style would make a great statement. What a fun red sweater alternative!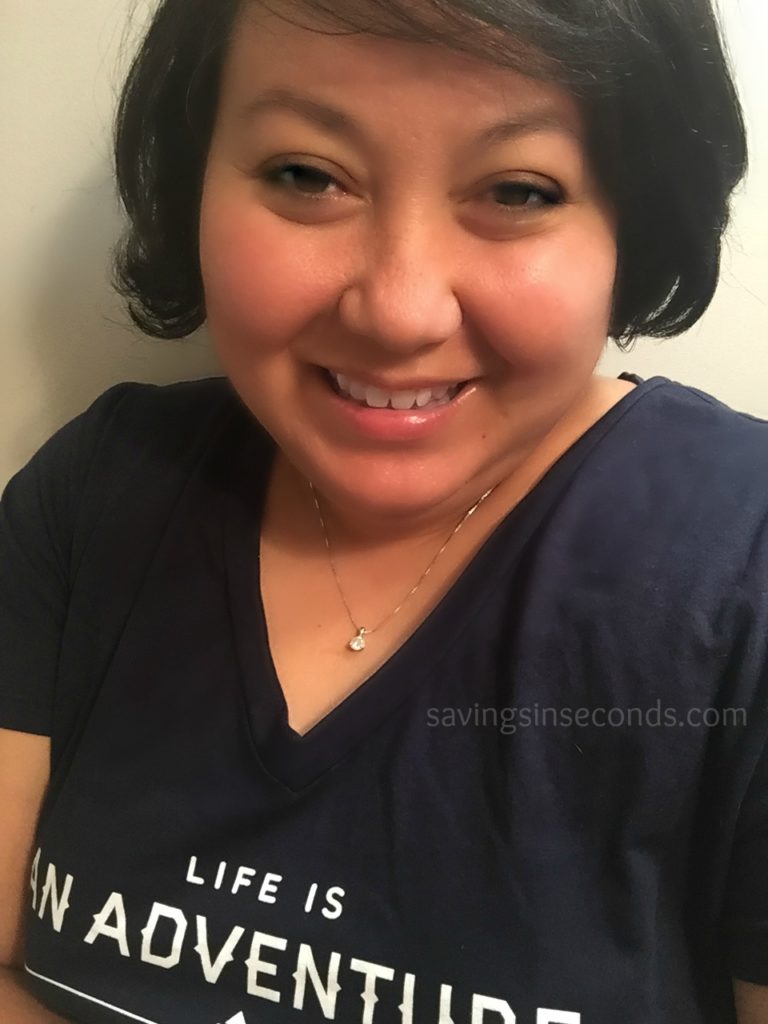 Our family has had its share of adventures this year.  We went to some new destinations in 2016…some new, some fun, and some were sad.  We learned something about ourselves on each trip!
In March, we returned to the beach after a 6 year hiatus.  The kids played on the shore, splashed in the water, and collected shells.  My husband and I enjoyed watching them enjoy the beauty of the ocean.  Our adventure took us to Patriot's Point and downtown Charleston.
In July, we traveled to Washington, DC.  It was our family's first time heading to a big city, and we enjoyed it so much.  The kids complained about walking to the monuments and museums, but it was amazing to be amidst all the history. I loved seeing their reaction when we stood in front of the White House!
There were several not-so-fun trips this year as well.  Two of our grandparents fell ill, and we made those sad trips home to give a final hug and kiss.  My husband's grandmother pulled through her medical crisis, praise God!  My grandfather lost his battle with illness, and he went home to be with Jesus in June.  I went to Kentucky twice that month, to say goodbye then to be there for his funeral.  Then in August, my father passed away quite unexpectedly. My husband and I drove the 12-hour trip twice in 36 hours to handle the arrangements.  It was my first trip to Louisiana.
Life is an adventure.  Sometimes there are bumps along the road, and sometimes it's a smooth ride.  The journey always has moments to remember.
Be sure to check out the Life Is tee collection at Cents of Style.
(Many thanks to Cents of Style for partnering with us for this post.)
---
PAYPAL CASH giveaway bonus word list
10/23  holiday
10/24  foil-pressed
10/25  letter-pressed
10/26  contemporary
10/27  postcards
10/28  traditional
10/29  New Year
10/30  luxe
10/31   simple
11/1      modern
11/2     sparkle
11/3     vintage
11/4     charming
11/5     Minted