Disclosure: I received this book to review. The opinions shared here are 100% mine.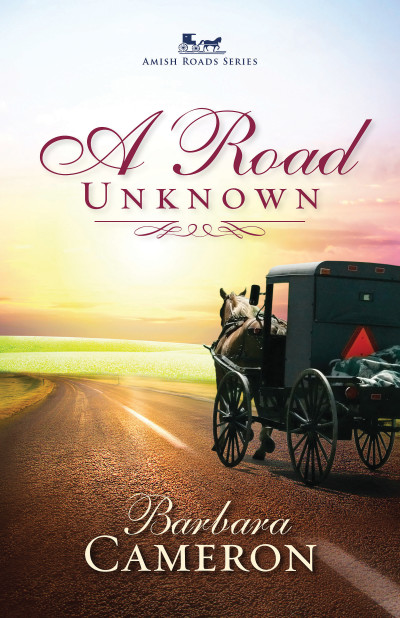 Have you seen 19 Kids And Counting? My daughter loves to watch that show but all I can think about it, how do the older kids feel about their family's way of life. And will they follow in their parents' footsteps? Exhaustion seems to be my middle name most days and I only have two children! In A Road Unknown, Elizabeth leaves the only home she's ever known because she's just sick of all the responsibility placed on her as the oldest child. In truth, she's expected to behave as a mother to her siblings.  Would she have left her home if she'd had the opportunity to enjoy herself a bit, or perhaps to take a little break?  Whatever might have happened, she decided to leave and go to Paradise.  Her escape turns out to be Paradise in more ways than one.  I enjoyed reading about her acclimation to an Englisch lifestyle.  She finds a great roommate who even introduces her to Downton Abbey (which I'm watching right now!)  It was rather difficult to ascertain the timeline in this book.  Some parts moved rather slowly.  I felt that weeks, maybe even months might have passed, when it really turned out to be only a few days.   Then at the end, everything just zips right on by, leaving me wondering if I'd somehow skipped a few pages or something.  Additionally, I was frustrated at Elizabeth's wishy-washy personality.  She acted so helpless in several situations; the pages actually describe how she looked to her roommate for help rather than answering the most simple of questions. Perhaps this could be reasoned away by her sheltered upbringing, but it seems that a girl who was willing to give up her entire community in exchange for some freedom could be called upon to have a little backbone.
In the end, Elizabeth wasn't my favorite book character, but I did applaud her decision to change her life's path.  She did what she felt was right for her, and who can fault her in that?  I'd really like to know how her future played out.
Barbara Cameron is celebrating the release of A Road Unknown with a $200 Visa cash card giveaway and a fun "Amish Roads" Facebook party.
One winner will receive:
A $200 Visa cash card
A Road Unknown by Barbara Cameron
Enter today by clicking one of the icons below. But hurry, the giveaway ends on February 27th. Winner will be announced at Barbara's "Amish Roads" Facebook Party on February 27th. Connect with Barbara for an evening of book chat, Amish trivia, laughter, prizes, and more!


So grab your copy of A Road Unknown and join Barbara and friends on the evening of February 27th for a chance to connect and make some new friends. (If you haven't read the book, don't let that stop you from coming!)
Don't miss a moment of the fun; RSVP today. Tell your friends via FACEBOOK or TWITTER and increase your chances of winning. Hope to see you on the 27th!